Baton Rouge shooting: Gunman kills 3 police officers, injures at least 5 other cops
At least three police officers were shot in Baton Rouge, Louisiana on Sunday, officials said.
A gunman killed three police officers and injured at least five more in Baton Rouge, Louisiana on Sunday, local media reported.
Several of those injured were reported to be in critical condition.
"Several officers were struck by gunfire," Baton Rouge police spokesman Don Coppola told local television station WAFB.
"There are three they are describing as very seriously ill," Baton Rouge Mayor Kip Holden told the station, adding that more details will be forthcoming.
The station aired video footage of police responding to the scene in Baton Rouge. Multiple shots could be heard as civilian cars quickly backed away.
CNN reported a local source as saying at least seven officers were shot and three are feared dead. Some of the others are reported to be in critical condition, the station said.
The shooting appeared to be carried out by a lone gunman carrying an assault rifle, local media reported.
"We think that the situation has been contained," Coppola said.
"One suspect is dead, law enforcement believes two others may be at large," the East Baton Rouge Sheriff's Office said in a statement.
Casey Rayborn Hicks, a spokeswoman for the East Baton Rouge Sheriff's Office, said in a statement that the public should call 911 immediately if they see anything suspicious.
The shooting — which took place less than one mile from police headquarters — comes amid spiralling tensions across the city and the country between the black community and police. The races of the suspect or suspects and the officers were not immediately known.
Coppola told The Associated Press earlier that the officers were rushed to a local hospital. Coppola said authorities are asking people to stay away from the area.
Multiple police units were stationed at Our Lady of the Lake Regional Medical Center, where stricken officers were believed to be undergoing treatment at a trauma center. A police officer with a long gun was blocking the parking lot at the emergency room.
Officers and deputies from the Baton Rouge Police Department and East Baton Rouge Sheriff's Office were involved, according to Hicks.
An Associated Press reporter on the scene saw police vehicles with lights flashing massed about a half mile from the police headquarters on Airline Highway. Police armed with long guns on the road stopped at least two vehicles driving away from the scene and checked their trunks and vehicles before allowing them to drive away.
Police-community relations in Baton Rouge have been especially tense since the killing of 37-year-old Alton Sterling, a black man killed by white officers earlier this month after a scuffle at a convenience store. The killing was captured on cellphone video and circulated widely on the internet.
It was followed a day later by the shooting death of another black man in Minnesota, whose girlfriend live-streamed the aftermath of his death on Facebook. Then on Thursday, a black gunman in Dallas opened fire on police at a protest about the police shootings, killing five officers and heightening tensions even further.
Over the weekend, thousands of people took to the streets in Baton Rouge to condemn Sterling's death, including hundreds of demonstrators who congregated outside the police station. Authorities arrested about 200 people over the three-day weekend.
Michelle Rogers, 56, said the pastor at her church had led prayers Sunday for Sterling's family and police officers, asking members of the congregation to stand up if they knew an officer.
Rogers said an officer in the congregation hastily left the church near the end of the service, and a pastor announced that "something had happened."
"But he didn't say what. Then we started getting texts about officers down," she said.
Rogers and her husband drove near the scene, but were blocked at an intersection closed down by police.
"I can't explain what brought us here," she said. "We just said a prayer in the car for the families."
Police arrested more than 100 protesters taking part in a demonstration against police brutality in Baton Rouge last week.
(With inputs from AP and AFP)
Find latest and upcoming tech gadgets online on Tech2 Gadgets. Get technology news, gadgets reviews & ratings. Popular gadgets including laptop, tablet and mobile specifications, features, prices, comparison.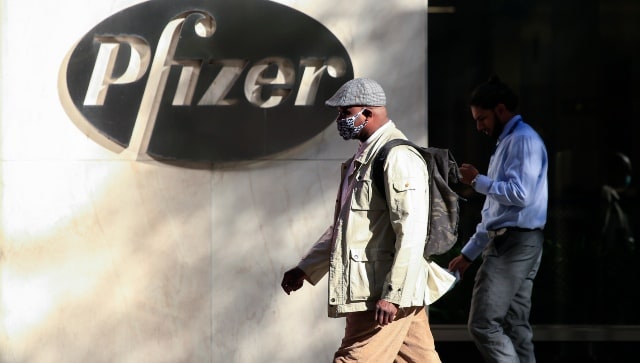 World
The federal government will issue recommendations for who should be prioritised — likely the elderly, high-risk, and frontline workers — but local authorities will make the final call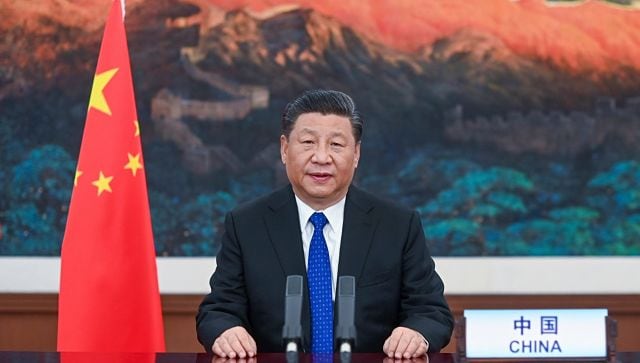 World
The Chinese president told the US president-elect he hoped the two countries would 'uphold the spirit of non-conflict, focus on cooperation and control differences'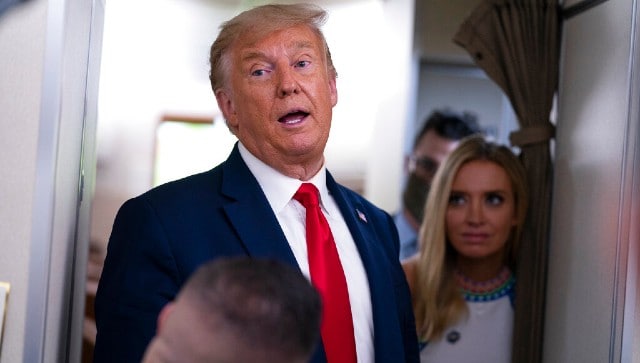 World
The move, unprecedented in American history, would produce an older, whiter, more rural population base for reallocating House seats that would mostly benefit Republicans, analysts say