Barack Obama-Joe Biden bromance: The internet is loving their last few days together
In these trying times (particularly for those who are unhappy that Donald Trump will be the next President of the United States), one must seek solace in any way possible. The internet seems to have found that solace in the Barack Obama-Joe Biden bromance that's apparently been brewing over these past few years.
The memes, or image macros, whatever you prefer to call them, have been spreading like wildfire. Here's what followed:
This one epitomises the relation between Obama and Biden and sets the tone for the rest of internet
Obama: "Joe, why are you still holding my hand?"
Biden: "I wanna freak Mike Pence out"
Obama: "But why?"
Biden: "Just roll with it" pic.twitter.com/o5KZZ0Ysgz

— thomas moore (@Thomas_A_Moore) November 12, 2016
Don't you worry, Biden. Obama'll be there for you!
Biden: Please don't leave me here with him
Obama: Don't worry, you're coming with me
Biden: Oh okay, love you barack pic.twitter.com/Jbpd7VjFDQ

— Barack Biden (@ObamaBidenConvo) November 16, 2016
And what about Santa?
Obama: It's gunna be ok, but we have to move now

Biden: But how will santa know where to deliver my presents?

Obama: I'll tell him

Biden: pic.twitter.com/nLMl7GftRy

— Barack Biden (@ObamaBidenConvo) November 15, 2016
Very sneaky, Biden. Very sneaky.
Biden: Ok here's the plan: have you seen Home Alone
Obama: Joe, no
Biden: Just one booby trap
Obama: Joe pic.twitter.com/IDTc2L1sKF

— Dean E. S. Richard (@deanfortythree) November 11, 2016
Sometimes, it behoves oneself to act presidential; but that's not always easy with Biden around.
Obama: Wave at the people, Joe.

Biden: IMMA POINT AT'EM

Obama: Please just wave.

Biden: pic.twitter.com/5Y6nuvCzcu

— Reverend Scott (@Reverend_Scott) November 29, 2014
Biden really knows how to make someone feel at home.
Biden: *whispers* I left a bag of Cheetos in the bathroom.

Obama: Why?

Biden: in case he needs to powder his nose.

Obama: Joe.... pic.twitter.com/GQPxwBuSTj

— Barack & Joe (@Barack_and_Joe) November 15, 2016
He also takes care of the tiny details
Obama: Did you replace all the toiletries with travel size bottles?
Biden: He's got tiny hands Barack, I want him to feel welcome here pic.twitter.com/e7NRIZ43Ww

— Josh Billinson (@jbillinson) November 11, 2016
Joe: Where are ur sunglasses?
Obama: I didn't bring them
Joe: I said we're doing a men in black thing
Obama: That's why I didn't bring them pic.twitter.com/5EAPSGdIID
— Barack Biden (@ObamaBidenConvo) November 16, 2016
This really is the coolest bromance around. We'll certainly miss you both; but may the memes never die!
World
Texas governor Greg Abbott, has declared his stance at a time when Biden administration is set to issue rules requiring employers with more than 100 workers to be vaccinated or test weekly for the coronavirus. Several major companies, including Texas-based American Airlines and Southwest Airlines, have said they would abide by the federal mandate.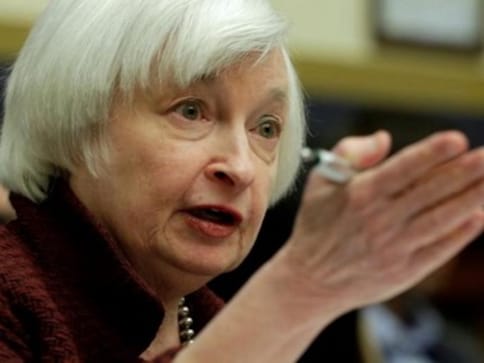 World
The US treasury secretary said it would be "catastrophic" if the government did not have the resources to pay its bills
World
French President Emmanuel Macron and US Secretary of State Antony Blinken met in Paris to explore ways to overcome the rift that led France to take the unprecedented step of recalling its ambassador to the US.