Barack Obama hosts Donald Trump at White House: US media reacts to meet
News headlines reflected on the transition of power by President Barack Obama and President-elect Donald Trump in their meeting on Thursday.
News headlines in America on Thursday reflected on the meeting between President Barack Obama and President-elect Donald Trump designed to discuss the transition of power. None claimed for it to be a smooth one, even as both of them sat side by side to exchange peaceful and friendly words for each other.
Setting aside the deep rancour that dominated the long campaign season to discuss the transition to the Republicans on 20 January, Obama and Trump held their first meeting in the Oval Office.
Obama, who vigorously campaigned for his fellow Democrat Hillary Clinton to succeed him, had repeatedly called Trump unfit for the president's office, while the real estate mogul had often dubbed Obama's eight-year tenure a "disaster."
But in separate post-election remarks on Wednesday, both men appeared to seek to help the country heal from a bitterly divisive campaign, and that tone continued into the White House meeting.
This peace between Obama and Trump comes at a time when America grapples with major protests against Trump's win, which took place even during their 90-minute meeting. Just hours later, Trump went back on Twitter to slam media for having incited the protests, as reported by the Chicago Sun Times.
Where some US newspapers and magazines focused on this newfound cordiality between Obama and Trump, pointing to the momentousness of the moment, some suggested that all was not forgotten, sticking to the former aggressive tone of the campaigns.
A look at Friday's paper: #Obama pledges smooth transition as @realDonaldTrump visits #WhiteHouse; Rock poet #LeonardCohen dies at 82 pic.twitter.com/PFA5MsFYzI

— USA TODAY (@USATODAY) November 11, 2016
A look at Friday's Tribune front page with stories by @KatherineSkiba @tlighty @ReporterHal @DavidKidwell1 @noahbierman pic.twitter.com/m6MwLT4JAO

— Chicago Tribune (@chicagotribune) November 11, 2016
Take an early look at the front page of The Wall Street Journalhttps://t.co/5xQPDPcm8q pic.twitter.com/VomM0C4jSw

— Wall Street Journal (@WSJ) November 11, 2016
Though in the face of this conciliatory move, some emphasised the two's former enmity. And some, Trump's penchant for hyperbole.
A look at tomorrow's front page:
OPEN HOUSE https://t.co/6zSE6XeBp1
After years of animosity, Trump holds civil chat with Obama in new digs pic.twitter.com/KdHSeBMxVX

— New York Daily News (@NYDailyNews) November 11, 2016
Trump launched his political career by questioning Obama's place of birth. Thursday Obama showed him his new home https://t.co/2RiWm1pqET

— POLITICO (@politico) November 11, 2016
NEW: Trump tries on the presidency https://t.co/Y5ocCxi1FA

— Blake Hounshell (@blakehounshell) November 10, 2016
Trump told a small but perfectly Trumpish falsehood after his meeting with Obama. https://t.co/Uka58Mv26n pic.twitter.com/FeIFrERnlh

— Slate (@Slate) November 11, 2016
Before they were all smiles in the Oval Office, Obama and Trump had mostly insults for each other https://t.co/TFR5erzajY pic.twitter.com/mCSh2Beyuk

— Los Angeles Times (@latimes) November 10, 2016
Don't they look happy? Here's how the meeting went https://t.co/mibLa3EryC pic.twitter.com/KHc5pI23Uk

— Houston Chronicle (@HoustonChron) November 10, 2016
Others mostly quoted Trump in their headlines, showing how he had a lot to learn from Obama and their 90-minute meeting.
Trump calls it a "great honor" to meet with Obama https://t.co/9LoTsvZe2M

— New York Post (@nypost) November 10, 2016
President-elect Trump says Obama "explained some of the difficulties" of the job https://t.co/QnlR92rlWa pic.twitter.com/MpP2ScMrZW

— Bloomberg Politics (@bpolitics) November 10, 2016
Allegedly, all public figures were on their best behaviour after the election, but the same cannot be said for all their supporters.
President Obama and President-elect Trump just met for the first time. And they were cordial, but there were a few things noticeably absent. pic.twitter.com/sISdrQoSlx

— CBS News (@CBSNews) November 10, 2016
With inputs from Reuters
Sports
Since its revival at the Circuit of the Americas outside of Austin in 2012, the US Grand Prix has featured strong crowds and some nifty racing on the state-of-the-art, 3.4-mile road course.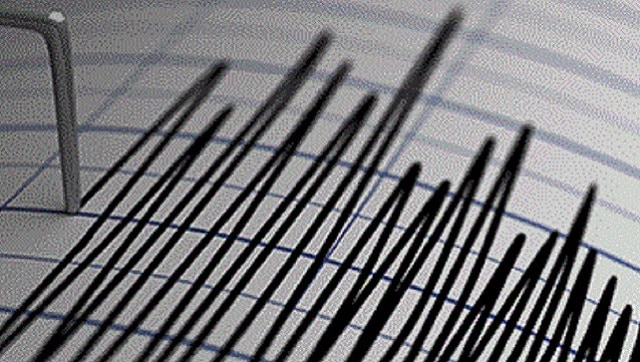 World
The US Geological Survey says the first quake struck about 17 miles south of Naalehu and the second earthquake struck about 20 minutes later in the same area
World
The Vienna talks aimed at reviving the deal were suspended in June, when Iran elected ultraconservative Ebrahim Raisi as president