Barack Obama assures Americans 'they'll be okay' in final press conference as US President
Outgoing US President Barack Obama offered a parting message of hope for the country, one day before his successor Donald Trump takes office, assuring Americans that 'we're going to be okay'
Washington: Outgoing US President Barack Obama offered a parting message of hope for the country, one day before his successor Donald Trump takes office, assuring Americans that "we're going to be okay", even as he vowed to speak up if the country's core values are threatened.
"At my core, I think we're going to be okay," Obama said, as he concluded his final news conference at the White House. "We just have to fight for it, work for it, and not take it for granted," he said.
Obama said that he has given his best advice to Trump, to whom he would pass on his baton on Friday. "I have offered my best advice, counsel about certain issues both foreign and domestic," Obama said, describing his conversations with the president-elect.
"And my working assumption is, is that having won an election opposed to a number of my initiatives and certain aspects of my vision for where the country needs to go, it is appropriate for him to go forward with his vision and his values. I don't expect that there's going to be enormous overlap," Obama said.
He said now his priorities would be to do some writing, spend some time with his two daughters and wife Michelle. "I want to do some writing, I want to be quiet a little bit and not hear myself talk so darn much. I want to spend precious time with my girls," he said.
However, he said any effort to enforce systematic discrimination, erode voting rights, muzzle the press or round up young immigrants, would cause him to speak out. "There's a difference between that normal functioning of politics and certain issues or certain moments where I think our core values may be at stake," he said.
During the campaign, Trump vowed to ban Muslims from entering the US and deport millions of illegal immigrants. After Trump's victory in the 8 November presidential elections, Obama has met his successor only once, but the two leaders have spoken over phone quite frequently, with the last one being reported to be on Monday.
"I won't go into details of my conversations with president-elect Trump. They are cordial. At times they've been fairly lengthy and they've been substantive. I can't tell you how convincing I've been. I think you'd had to ask him whether I've been convincing or not," he said, when asked about the details of his conversations.
Obama said it may be that on certain issues, once Trump comes into office and he looks at the complexities of how to, in fact, provide health care for everybody — something he says he wants to do or wants to make sure that he is encouraging job creation and wage growth in this country, that that may lead him to some of the same conclusions that he arrived at.
"But I don't think we'll know until he has an actual chance to get sworn in and sit behind that desk. I think a lot of his views are going to be shaped by his advisors, the people around him — which is why it's important to pay attention to these confirmation hearings," he said. "I can tell you that — this is something I have told him — that this is a job of such magnitude that you can't do it by yourself. You are enormously reliant on a team. Your Cabinet, your senior White House staff, all the way to fairly junior folks in their 20s and 30s, but who are executing on significant responsibilities," he said.
On Russia, Obama said having a constructive relationship with Kremlin is in the interest of America and that of the world, but at the same time he justified his decision on imposing sanctions.
"I think it is in America's interest and the world's interest that we have a constructive relationship with Russia. That's been my approach throughout my presidency. Where our interests have overlapped, we've worked together," Obama told reporters.
At the beginning of his term, Obama said, he encouraged Russia to be a constructive member of the international community, and tried to work with the government of Russia in helping them diversify their economy, improve their economy, use the incredible talents of the Russian people in more constructive ways.
He noted that his own overtures to Russia were frustrated by an "adversarial spirit" when Vladimir Putin regained the presidency. He said the US imposed sanctions on Russia not because of nuclear weapons issues. "It was because the independence and sovereignty of a country, Ukraine, had been encroached upon, by force, by Russia. That wasn't our judgment; that was the judgment of the entire international community," he said.
"What I've said to the Russians is, as soon as you've stop doing that the sanctions will be removed. I think it would probably best serve not only American interest but also the interest of preserving international norms if we made sure that we don't confuse why these sanctions have been imposed with a whole set of other issues," Obama said in response to a question.
He warned Trump to think through foreign policy decisions that may be domestically popular, like his vow to move the US
embassy in Israel to Jerusalem. "It's a volatile environment. What we have seen in the past is when some unilateral moves are made that speak to some of the core issues and sensitivities of either side, that can be explosive," he said.
Refraining from reacting to the decision of several Democratic lawmakers to boycott Trump's inauguration, Obama said, "All I know is I'm going to be there. So is Michelle. And I have been checking the weather, and I'm heartened by the fact that it won't be as cold as my first inauguration because that was cold."
Obama also defended his decision to commute the 35-year sentence of Chelsea Manning, a transgender solider convicted of leaking classified documents to WikiLeaks, arguing that she had served a "tough prison sentence" already.
Obama also told reporters that "they are supposed to be skeptics and not sycophants". "I have enjoyed working with all of you. That does not, of course, mean that I've enjoyed every story that you have filed. That's the point of this relationship. You're not
supposed to be sycophants, you're supposed to be skeptics," Obama told members of the White House Press Corps at his last
news conference. "You're supposed to ask me tough questions. You're not supposed to be complimentary, but you're supposed to cast a critical eye on folks who hold enormous power and make sure that we are accountable to the people who sent us here."
His remarks gains significance given that there is talk among the incoming Trump administration on moving the press corps out of the White House to the Old Executive Office Building next door.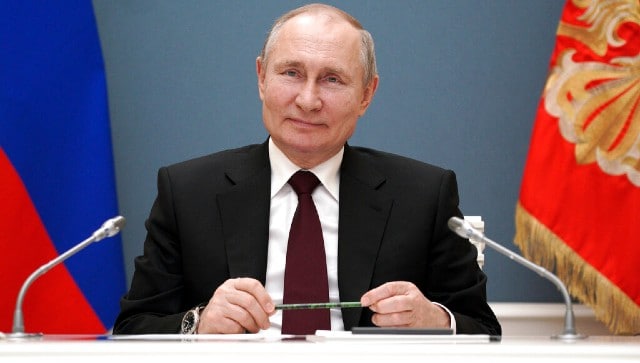 World
Moscow mayor Sergei Sobyanin noted that daily infections in the Russian capital had soared from 3,000 to 7,000 within a few days and were expected to hit over 9,000 on Friday
India
Both the US and Russia are keen to bury the hatchet and restore a modicum of normalcy and a lot is at stake as Presidents Joe Biden and Vladimir Putin meet in Geneva soon
World
Russia finds itself caught between a rock and a hard place. Putin would have to summon all his guile and authority to extricate the nation out of this tight spot