Bank of England chief defends post-Brexit policy, says BoE action reduced recession risks
Carney said he was 'absolutely serene about' forecasts made by the BoE ahead of the shock vote outcome.
London: Bank of England governor Mark Carney on Wednesday dismissed accusations of exaggerating Brexit's economic risks to Britain, insisting that BoE action since the EU exit
vote had reduced recession risks.
Largely better-than-expected UK economic data compiled since the June referendum in favour of exiting the European Union has led analysts — and MPs grilling Carney on Wednesday — to suggest that the central bank may have been too dramatic in its assessment of Brexit's fallout on the economy.
But addressing a cross-panel of lawmakers on Wednesday, Carney said he was "absolutely serene about" forecasts made by the BoE ahead of the shock vote outcome. Carney, along with the BoE's eight other policy makers, last month decided to cut the central bank's main interest rate to a record low 0.25 per cent and pump tens of billions of extra pounds around the UK economy to avert the risk of recession.
Addressing parliament's Treasury Select Committee on Wednesday, Carney said UK economic activity had bounced back in August from an knee-jerk slump in the immediate aftermath of the vote
outcome "because the bank took timely, comprehensive and concrete action and that action has had an impact". He added: "It has had an impact on financial conditions. They've improved considerably since we acted. They had already been improving in the few weeks in the run up to that in anticipation of some action."
Carney said he was "absolutely serene about the judgements made by" the BoE's policy committees, adding that the risk of recession "has gone down" since the bank acted in August. Highlighting the fact that Britain's economy was not out of trouble, a leading economic think tank, NIESR, warned on Wednesday that "the probability of a technical recession before the end of 2017 remains significantly elevated".
A technical recession is described as two consecutive quarters of slowing growth. While a number of UK economic data releases since June have been positive, official figures on today showed that manufacturing output tanked by 0.9 per cent in July, the biggest month-on-month decline in one year.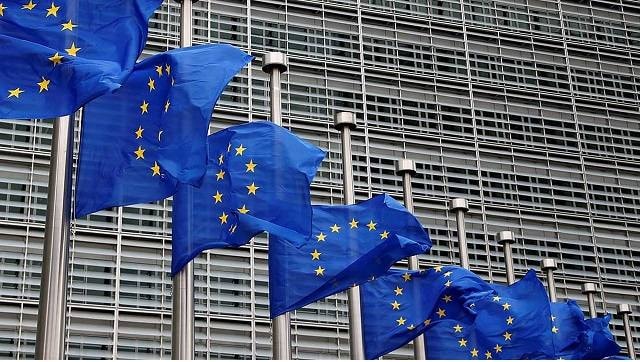 World
What began seven decades ago as a trade bloc binding formerly warring nations together, the EU is a political heavyweight funnelling weapons to Kyiv and imposing unprecedented sanctions on Russia
India
Lenain was speaking at an event on Friday evening to mark the 35th anniversary of the European Union (EU) Erasmus-plus programme, established in 1987
World
It's the first time in Northern Ireland's history that an Irish nationalist party has topped the voting