Bangladeshi photographer on row over 'indecent' photo of couple kissing: 'Didn't see anything obscene in the act'
Photographer Jibon Ahmed's colleagues thrashed him, citing the reason that he had 'disrespected' his profession by taking this 'indecent' photograph
Bangladeshi photographer Jibon Ahmed shot a picture of a couple kissing at Dhaka University's Teachers and Students' Centre (TSC) on 23 July. He later uploaded it to his Facebook account, but nothing could have prepared him for the backlash that followed.
Many on social media criticised the photograph for being 'indecent' and violating society's norms. Jibon, who had been working at a news outlet called Purboposhchim, says he has been removed from his job. "I lost my job, but my employer did not give any reason for firing me. I was beaten up at TSC by my colleagues... they thought I had disrespected my profession," he said to Firstpost. His Facebook account was also hacked, and Jibon fears that this photograph was the reason.
Jibon says that he clicked this picture when he was on the job, with an intention to submit it. "I saw them [the couple] first when it was raining. They were sitting at the TSC footpath without an umbrella, drinking tea. They also kissed. I didn't see any obscenity in the act, it looked beautiful. I thought there was a sense of purity to the whole scene unfolding in front of my eyes..." he said.
However, Purboposhchim wanted to publish it in a negative light, he says. "I went to the office and asserted that the picture was not clicked with this negative intention, and that I did not want it published with any negative connotation. I wanted to give a positive message through this picture... it was part of a series on the monsoons," he says.
Jibon says that the reactions — both positive and negative — that the photograph has received are 'normal' and 'obvious'. "In our country, the perspective towards this incident will never be uniform. One of my colleagues raised his hand on me in response to me taking the photograph, which has bothered me [sic]," he says.
He has also received positive feedback, not just in the form of support in the face of backlash, but for his work itself. The picture, social media users have said, is commendable for its subject, because "public displays of affection of a romantic nature are sternly frowned upon" in the country.
Some have criticised the photographer for clicking the picture without the couple's consent. "I didn't take permission per se, but they saw me taking the picture and didn't object," he says.
The photographer is no stranger to backlash of this kind. "In 2015, I had taken a photograph of the assassination of one of Bangladesh's most famous bloggers, Avijit Roy. I had clicked several pictures of the incident and took his body to the hospital. For shooting those pictures, I lost my job," he says.
Though Jibon has not been deterred from doing his job, this incident has evidently left an impact on him. "I can't stop clicking pictures, I am a photographer, after all. Of course, I am worried about my security, and I will reflect on what has happened in the past when I am in a similar situation in the future.
Purboposhchim has termed the buzz surrounding the issue "exaggerated and misleading", and the news coverage of the incident as being 'baseless' in an article published on its website. The article says that Jibon's 'mysterious' behaviour has caused confusion. It mentions that he is a contributing photographer with the news outlet, and that he visited the office after he had been attacked. The news outlet claims it wanted to take legal action against his attackers and that it co-operated with the police, and further goes on to say that the reason for this attack was not Jibon's professional work but rather his personal dealings.
They claim that he did not attend a meeting where this matter was to be addressed, and that he has not attended work since 24 July.
"The photographer's statement on the publication of the kiss image in rainy season is untrue and confusing. The image was released by Ahmed in his Facebook timeline and later sent to the office. Still we published different news with the picture and everyone at the editorial level congratulates him for taking this picture," reads the statement.
When Firstpost contacted Purboposhchim about the incident, the editor responded with the statement published on their website.
— With inputs from Suryasarathi Bhattacharya
Find latest and upcoming tech gadgets online on Tech2 Gadgets. Get technology news, gadgets reviews & ratings. Popular gadgets including laptop, tablet and mobile specifications, features, prices, comparison.
Entertainment
Host Irfan looks back at his nine-year-long journey on the show, the celebrities who continue to evade him, and why a Hindi show on a public broadcast channel did not become a celebrity destination in the era of public relations and corporatisation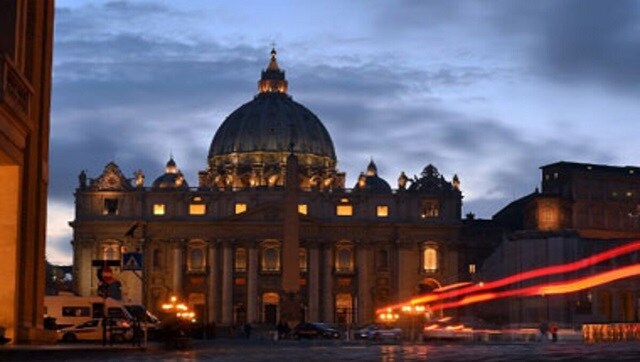 Lifestyle
Since his death, Carlo has become known in some Catholic circles as the patron saint of the internet for his facility with computers and his early and enthusiastic embrace of the web, which he used as an expression of his Catholic faith.
First Cricket News
PCB confirmed that the South African delegation will visit Lahore during the four remaining matches of the Pakistan Super League being held between 14 and 17 November