Bangladesh to identify Rohingya refugees as 'forcefully displaced Myanmar citizens'
Bangladesh government on Thursday announced that it will identify Rohingya refugees as 'forcefully displaced Myanmar citizens'.
Dhaka: The Bangladesh government on Thursday announced that it will identify Rohingya refugees as "forcefully displaced Myanmar citizens".
Disaster management minister Mofazzal Hossain Chowdhury Maya made the announcement at a press conference after his visit to the refugee camps in Cox's Bazar, the Dhaka Tribune reported.
"As per the decision of the foreign ministry, the state will identify Rohingya people as forcefully displaced Myanmar citizens. This identity will be assigned from today(Thursday)," he said.
The number of unregistered refugees who began coming into Bangladesh from Myanmar from 25 August has already exceeded 500,000, he said.
"Another 400,000 Rohingya are already here as refugees. All of them will be brought under the biometric registration system," the minister said.
So far, 61,000 refugees have registered themselves and at the Kutupalong camp in Cox's Bazar, 6,000-7,000 people were getting registered every day, he added.
The government is allocating another 1,000 acres of land for the accommodation of the refugees, Maya said.
Previously the government had allocated 2,000 acres of land to build temporary shelters for the Rohingya in Kutupalong and Balukhali.
"But there is not enough space to keep all the Rohingya people in one place, so we are allocating another 1,000 acres," the minister said.
The 3,000-acre Kutupalong camp has been divided into 20 blocks and the government has built 75,000 of the planned 84,000 sheds to shelter 420,000 people, the minister said.
"But with more people arriving, we are now planning to build a total of 150,000 sheds," he added.
Authorities have begun the process of moving Rohingya refugees who arrived in Bandarban to the Kutupalong camp, and they will be brought back from other areas as well.
The World Health Organisation (WHO) is providing food for 520,000 people and the rest is being provided from various local and international relief efforts, Maya said.
"The refugees need a daily supply of 120,000 tons of rice. All of that is being supplied from foreign aid. The government has provided 10 tons of rice and Tk30 lakh from its own reserves," he said.
By 10 October, the government will finish building roads within the Kutupalong camp and by 15 October street lamps, health centres and police outposts will be in place.
"Then it will look like a suburban area. But this is all a temporary arrangement," he said.
Maya said law enforcement and intelligence agencies were alert to prevent any politics, coercion or extortion against the Rohingya refugees.
"Anybody trying to take advantage of their condition will face stern action," he said.
In reply to a question about whether the allocation of additional land would be harmful to the local ecology and forestation, the minister said: "This land belongs to the forest department but it was not a dense forestation, so it will not be very harmful."
Asked why the registration of the Rohingya refugees had not been given to the UN refugee agency UNHCR, the minister replied: "We have not declared them as refugees, so we cannot involve UNHCR in this. We are sheltering these people purely for humanitarian reasons. We are hoping that they will go back to their country soon."
On 2 October, Myanmar proposed to take back the hundreds of thousands of Rohingya Muslims who have fled to Bangladesh.
Kyaw Tint Swe, a minister in the office of Myanmar state counsellor Aung San Suu Kyi, made the proposal during talks with Bangladesh foreign minister AH Mahmood Ali.
Both countries also agreed to form a joint working group to resolve the Rohingya crisis.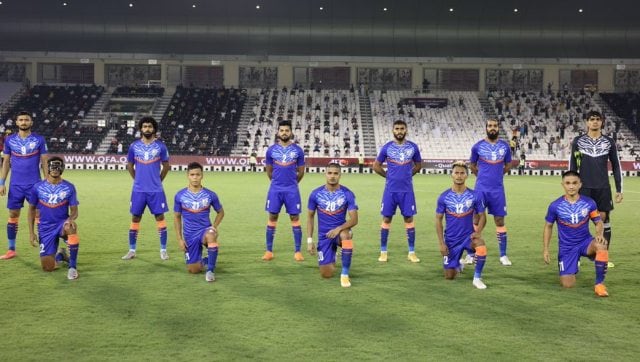 Sports
Check out LIVE score and updates from India's FIFA World Cup 2022 qualifiers match against Bangladesh.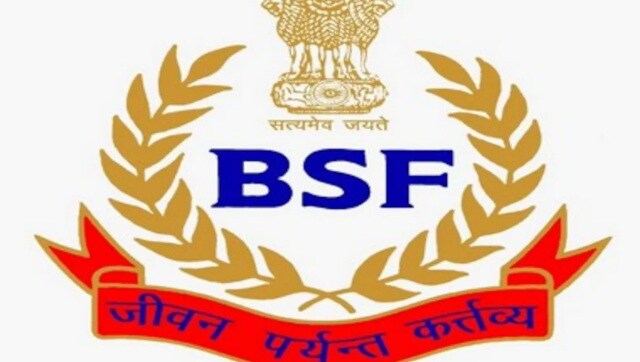 India
In a statement, the BSF said that Han Junwe had smuggled SIM cards to China 'to hack accounts and carry out financial frauds'
First Cricket News
Local media quoted Bangladesh Cricket Board officials saying Mushfiqur was tired of biosecurity measures brought in because of COVID-19.