Bangladesh terror: Was the Indian foreign secy's visit to Dhaka just 'business as usual'?
Against this backdrop, US ambassador in Dhaka, Marcia Bernicat met the Bangladeshi foreign secretary on 9 May to derive a mechanism to combat the growing terror
Indian Foreign Secretary, S Jaishankar's most recent visit (11 May) to Dhaka is very significant for a variety of reasons. Most important facet is the growing cases of terrorism as the extremists continue to kill the liberal bloggers maintaining a pattern of brutal modus operandi carrying a signature of Al Qaeda. Not surprisingly, Al Qaeda has also been claiming responsibility for such murders. Yet, Prime Minister Hasina says the perpetrators are just home grown terrorists. The murderers could carry any brand name but the fact remains the killings do not seem to stop. There is now an international concern as the security experts and western countries battling IS, specially the US, believe that unless they are curbed, Bangladesh will be a convenient foothold for the terrorists and it will have a cascading effect on the Indian sub continent eventually targeting US facilities in the region.
Against this backdrop, US ambassador in Dhaka, Marcia Bernicat met the Bangladeshi foreign secretary on 9 May to derive a mechanism to combat the growing terror. Earlier on 4 May, US Assistant Secretary of State for South and Central Asia affairs, Nisha Desai Biswal visited Dhaka to hold talks and deal with the problem. This indicates America's concern on the disturbing developments.
Further, US and India have possibly agreed to chalk out a joint strategy to tackle the menace. On the face of it, this looks to be a delayed plan. Coincidentally, arrival of the Indian Foreign Secretary in Dhaka was the day when war criminal, Jamaat-e-Islami leader and former cabinet minister Motiur Rahman Nizami was hanged for his war crimes. On the one hand, we see Hasina's strong resolve to punish the perpetrators of crime against humanity, yet on the other we notice the extremists enjoying a field day in fatally targeting liberals making the government machinery look hapless and clueless in stopping this trend.
It is pertinent to know that the Opposition BNP and Jamaat have been partners in the government from 2001 to 2006. They had and have the direct support of Pakistan and even of the US. BNP leader Khaleda Zia has openly supported Pakistan which indicates that Pakistan's ISI has been fuelling terror in Bangladesh. Their blueprint also carried atrocities against the Hindu minority which included forced conversions, usurping minority property and desecrating places of worship. Even a secular leader like Hasina could not control this. In sum, contradiction in dealing with the problem is visible and is lamentable. It was expected that Jaishankar in his meeting with Hasina would raise the issue of excesses on Hindu minority. We hope that the visiting foreign secretary did flag the concern by being assertive and didn't make the call seem like merely ceremonial.
Meanwhile, Bangladesh foreign ministry officials said Indian foreign secretary was happy with the progress made in the power, LNG/ LPG sectors and on Land Boundary Agreements et al. Also , there was a talk of a deep sea port . These are all fine and part of 'business as usual' and routine diplomatic procedures but what about the security cooperation between the two countries? If US is on board to collaborate , then dynamics to address terrorism with intelligence sharing and investigations has to be put in place. Jaishankar's visit should not end simply on a note of nicety and protocol. It has to be conclusive with a definite road map to crush terror in Bangladesh . If this action is delayed, there may be a spillover of terror into India compounding our security problems. We hope this aspect is taken care of.
The author is an ex-IPS officer who has been following Bangladesh for the last many years. Views are personal
India
The leaders will discuss a host of issues, including continued cooperation on COVID-19 response efforts, shared regional security interests and the climate crisis
Entertainment
This Stephen King adaptation is a yawn-fest with brief fangirl moments when Moore appears on screen.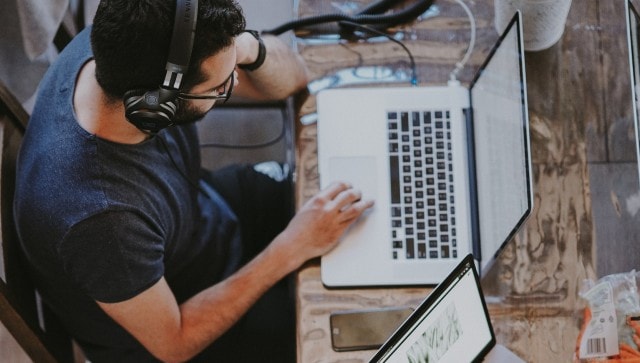 Business
E-commerce is providing opportunities to a new generation of digital entrepreneurs, who have been forced to start their own businesses following job losses.