Bangladesh team headed to Manila, seeking to recover cyber heist funds | Reuters
DHAKA A Bangladesh delegation will visit the Philippines to speed up recovery of the rest of some $81 million stolen from its account in the New York Federal Reserve in February, two officials said on Thursday, after recovering a fifth of the funds.The five-member team, led by Law Minister Anisul Haq, will hold talks with Philippines authorities on Nov. 28 to Dec
DHAKA A Bangladesh delegation will visit the Philippines to speed up recovery of the rest of some $81 million stolen from its account in the New York Federal Reserve in February, two officials said on Thursday, after recovering a fifth of the funds.The five-member team, led by Law Minister Anisul Haq, will hold talks with Philippines authorities on Nov. 28 to Dec. 1."We are hoping it will help expedite the recovery of the rest of stolen funds," a member of the team told Reuters, on condition of anonymity.Unknown cyber criminals used stolen Bangladesh Bank credentials to try to transfer nearly $1 billion from its Fed account in early February, one of the biggest bank frauds ever.They succeeded in transferring some $81 million via an account at the New York Federal Reserve to four accounts in fake names at a branch of Rizal Commercial Banking Corp in Manila. Most of the money was laundered through casinos in Manila and remains missing.
Only $15.25 million has been recovered. It was returned to Bangladesh earlier this month [nL4N1DD09Y].A senior central bank official told Reuters the team will also try to meet Philippine President Rodrigo Duterte, who had earlier pledged the stolen money would be returned.
The team also included Bangladesh Bank Governor Fazle Kabir; Attorney General Mahbubey Alam; Abdur Razzaq, the chairman of the parliamentary standing committee on the finance ministry; and Eunusur Rahman, secretary of the Finance Ministry's bank and financial institutions division. This week, an anti-money laundering body in the Philippines filed charges against five officials of RCBC bank and a former treasurer who "wilfully ignored" suspicious activity that led to the money vanishing after the cyber theft [nL4N1DO0X].
No arrests have been made, despite investigations by the U.S. Federal Bureau of Investigation, Interpol, Bangladesh police and authorities in the Philippines. (Reporting by Ruma Paul, editing by Larry King)
This story has not been edited by Firstpost staff and is generated by auto-feed.
World
The wave of violence began on 14 October, when temples were vandalised by some unidentified miscreants during Durga Puja celebrations, killing three and injuring many others in the riot that ensued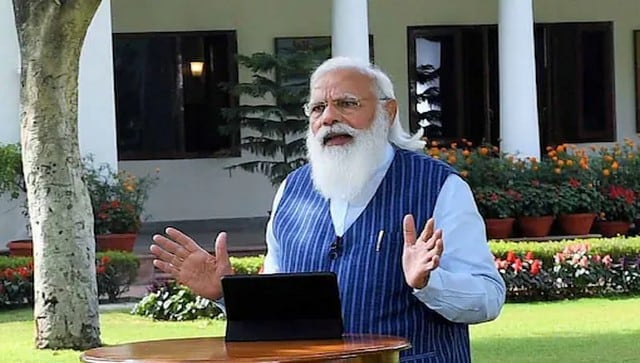 India
Hindus have lost their spirit of Kshatriya-hood. They have become selfish and self-centred, cowering at the very sight of any danger. Yet, it is not too late for them to wake up.
India
The Bangladesh Prime Minister also urged the people of the country not to trust anything on social media without fact-checking and asked the home ministry to remain vigilant