Bangladesh student protests as they unfolded: 'Helmet-wearing' men beat schoolchildren as cops stood and watched, say protesters
Bangladesh Police, small in number, stood by and watched. In twenty minutes, the situation turned from bad to worse as the students were openly being beaten up. At this point, the Border Guards Bangladesh intervened and segregated students from the 'others'.
Editor's Note: Since 29 July, school students in Bangladesh have been on the streets demanding that the government take action against those who violate traffic rules and indulge in negligent and rash driving, and make the roads safer for its citizens. Students have been checking licences of vehicles and drivers, and streaming live videos on Facebook. The peaceful protests, however, turned violent on Saturday. While students accused the police of using rubber bullets at peaceful protesters, the police denied it. Students alleged that the attacks were led by the Bangladesh Chatro League. After witnessing violence against student protesters on Saturday, university students organised a protest demanding action against the attackers on Sunday. Greeshma Rai of Firstpost spoke to journalists, students and professors in Dhaka, to get a first-person account of the protests. Read other reports on Bangladesh protests here. 
***
At Dhaka University, the week had been about the roadblock protests being steered by school students across Bangladesh. What started off as an outrage to the death of students in a road accident, turned into a mass movement for road safety. Social media was abuzz with videos of students checking for licences. Many at the Dhaka University felt that students younger than them, devoid of political affiliation, had pulled off something which they had been attempting for long.
On 4 August, news about these students being attacked reached the University at around 1 pm. Ameen* and others from his department rushed to Dhanmondi where the attacks were ongoing. Dhanmondi is an important location as head offices of most political establishments were in and around this area. By the time they reached the intersection, violent scenes were already playing out in front of them. Students (identified as those wearing uniform) were on one side and people wearing helmets and brandishing sticks stood on the other. Some of them ran towards the students and tried to drag them to the other side. The students picked up whatever they found and started throwing it at them. An altercation ensued.
Police, small in number, stood by and watched. In twenty minutes, the situation turned from bad to worse as the students were openly being beaten up. At this point, the BGB (Border Guards Bangladesh) intervened and segregated students from the "others". Those who attempted to attack students were chased away. The BGB brought the situation under control. After repeated requests from the BGB, students eventually started dispersing in smaller groups. Ameen and his friends saw these groups being accosted by the same helmet-wearing individuals and being warned against coming back to the area. Threats were issued along with minor blows. But nothing more happened. Ameen and others from Dhaka University were outraged by what they saw. After a general body meeting, students across departments from Dhaka University decided to protest against the violence meted out to students at Shahbag the next day. Their demand was that the government penalises those responsible for the violence.
On 5 August, Ameen and Fatima* set off from Mohammadpur to take part in the protests. Both are from the Business Administration department of Dhaka University. They first assembled in front of their department after which they joined students from the Business Studies, Sciences, Women's Studies and other departments outside the gate. From here, a group of thousand students marched to Shahbag. They reached Shahbag at around 12 pm on Sunday. By the time, more than 5,000 students had already assembled there. Many stood about with placards, others raised slogans. There were no leaders who came to speak to the students. After discussion it was decided that everyone should head for Jigatola.
After an hour, the group continued to Jigatola. They passed by Elephant road, Dhanmondi Road No. 2 and reached Jigatola where barricades were erected. On their way, they had seen BGB forces assemble inside Pilkhana, next to Shimanto Square. Fatima was expecting violence but the presence of an organised force reassured her. Seeing the barricades, many started dispersed. Others moved towards the barricade, some squatted on the road.
In the span of ten minutes, teargas shells were fired on the crow. Ameen, Fatima and their batchmates were struck unaware. They looked around for the BGB but they weren't to be seen. As they started running into the lanes towards the left of the intersection, friends around them said that they had noticed a few individuals throwing eggs at the police. When Ameen looked back, he could see that the police had started advancing. Rubber pellets were shot at them. All the students ran as far as they could.
Ameen stayed around the area with his friends, whereas Fatima hid at her friends place in Dhanmondi. She received messages on WhatsApp that the students who were left behind came under attack, allegedly by Bangladesh Chhatra League, a students' political outfit in Bangladesh. Heated arguments ensued among them as to why the crowd moved to Jigatola when the venue of the protests was Shahbag. Immediately, everyone could sense the lack of leadership among the protesting students.
At around 4.30 pm, Fatima left her friends' place to return home. On her way back, she saw that the streets were deserted with most shops being shut. Policemen were patrolling the area. Vehicles were being stopped and questioned. As more reports of attacks on students and journalists emerged, there was a consensus to assemble at Shahbag at the same time the next day.
Names have been changed to protect the identity of the students
First Cricket News
During a press conference following a board meeting, BCB president Nazmul Hassan said that they will serve Shakib a notice for not informing them of the sponsorship deal.
World
The minimum wage for a tea plantation worker in the country is 120 taka a day, which is about $1.25 at official rates, but only just over a dollar on the free market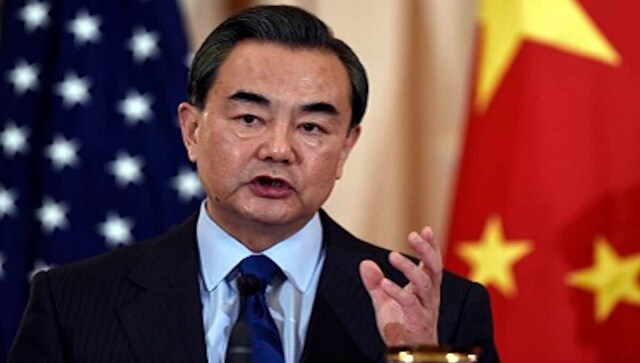 World
Earlier, Bangladesh Foreign Ministry said it is closely following the developments in the Taiwan Strait and urges all parties concerned to exercise utmost restraint and refrain from any actions that may aggravate tensions and undermine peace and stability in the region and beyond