Curb the rising tide of religious intolerance: We must lend a hand to Bangladesh
The Indian activists have worked with all political parties, including the right wing BJP and hence is making its presence felt in the social and political landscape. I think we can put out a helping hand to get our Bangla brothers and sisters out if necessary.
"A country where the predominant religions identify a same sex lover as a sinner, the law of the land as a criminal; social norms as a pervert; culture as "imported"-how should life be for LGBTs in Bangladesh? For me, it's like living in a 'comfortable closet'. Comfortable because it is actually 'easy' when it comes to 'doing it'; the culture and social norms are so focused on preventing heterosexual acts between unmarried couples: man-to-man or woman-to-woman sexual acts go almost unnoticed".
This is what Xulhaz Mannan, the brave editor/publisher of Bangaldesh's first print gay magazine "Rupban" wrote in the Pink Pages, an Indian LGBT e-zine in an article ominously titled " Confronting The Comfortable Closet". Obviously Xulhaz Mannan didn't realise that Islamic State or or Al-Qaeda is particularly focussed on people like him they want out of the territory of 'Dar-Ul-Islam" He paid for it this week when he and a Hindu Bangladeshi friend, Tanmoy Mazumdar were hacked to death open;y on the street two days ago..
The signs were bad right from the beginning. My organisation, the Humsafar Trust, lost a fair bit of money when the Dakha ICAAP (International Conference of AIDS in Asia and the Pacific) was postponed without much ado and was held in fits and starts by its very brave organisers. who brazened it out despite the warnings of both Indian and Bangladeshi intelligence that there was real danger to the participants from Islamic militants.
Mercifully, everyone was careful but not very casual about it. Bangladeshi participants and conference organisers were very careful with it came to high visibility and things ran smoothly.for ICAAP.
But there were warnings. For people like Mannan, there was that easy Bangla way of life, close-knit sexual networks in Dhaka, that still had not been disrupted by the growing rise of Islamist terror that had threatened others and, in many cases, paid for in blood
He called it the "Comfortable Closet" and it was possibly so because just a few months ago our advocacy officer, the daring dyke Sonal Giani had visited Dakha for a film festival and reported that the atmosphere was easy going with no trace of tension in the air. Therefore Xulhaz was definitely describing the reality in Bangladesh.
Yet the trends were not all that "comfortable" because there has been a constant stream of Bangladeshis who have been quietly migrating to the West with the help of the Indian gay networks. There has been considerable tension between the Indian and Bangladeshi gay activists as Indian gay groups have been giving shelter and notes to the US State Department that Bangladesh was not safe for out of the closet homosexuals while their Bangladeshi counterparts differed because they said if they could stand and fight so would other gay men.
This tension exists in India too to a smaller degree. I constantly get emails and phone calls from either immigration lawyers representing gay men ir lesbians to the effect that they would like us to give affidavits saying it was unsafe to be gay in India. With a thriving gay sub-culture in most metros and state capitals, india is definitely safer than Bangladesh and Pakistan where Islamist groups have made life miserable for all minorities, including LGBT.
Bangladeshi famous Bandhu Social Welfare Society, Rupban, Boys of Bangladesh, Shambhbab (the lesbian network), Vivid Rainbow of Khulna, have been following a different path than the Indian LGBT movement ever since the Bangladesh government recognised hijras as a third gender in 2013. The same year Xulhaz reported that the Bangladesh government recognised that there was an LGBT community in the country at the meeting of the UN in Geneva.
However, unlike in India, the LGB movement separated from the transgender and Hijra groups because of the recognition given to hijras and TG and refusal to acknowledge the male and female "invisible" sexual minorities. It is this movement that Xulhaz called the "comfortable closet" in the country.
The reason, of course, was that the Islamists were more comfortable with the third gender but not with gay men and lesbians. And Xulhaz' battle was for their recognition. He was scheduled to come for the Mingle Leadership training workshop in Bombay next month when tragedy struck.
The question is how do we in India extend support to the Bangladeshi LGBT movement. One way is to see that any immediate danger is averted by getting LGBT activists out of Bangladesh into West Bengal. But they are sitting duck for Islamists who are strong in the Indian State too. They managed to get Taslima Nasreen driven out of West Bengal and any high profile LGBT activist will meet the same fate.
We could get them to Delhi or Bombay or even Bangalore. But will they be given refugee status with the present close ties between the two governments? How can we get the present Bangladeshi government to assure security before panic sets in and the exodus starts? These are some questions that stare us in the face.
Xulhaz was working for the US Consulate in Dakha and still met this horrendous fate. What happens to those less fortunate and more vulnerable LGBT members in the country? Is India safer than Bangladesh? If so, how safe is it anymore with the rise of all religious fundamentalists in India?
The answer is that what happened in Dakha is some sort of rehearsal and warning for all LGBT in the sub-continent. The rising tide of religious intolerance threatens us all to some or other degree. Indian activists feel safe in numbers and their open channels with the government because of the huge HIV/AIDS prevention program and the activism around Section 377 when the LGBT movement built close links with mainstream organisations of lawyers, women's groups, rights groups of all kinds and other NGOs. The Bangladesh LGBT movement was more modest and hence more cloistered from the mainstream in its "comfortable closet".
The Indian activists have worked with all political parties, including the right wing BJP and hence is making its presence felt in the social and political landscape. I think we can put out a helping hand to get our Bangla brothers and sisters out if necessary.
That is the bottom line.
Politics
Prasada's induction will further wear away whatever's left of the Congress and the Gandhis in Uttar Pradesh, even if it does not yield dividends for the BJP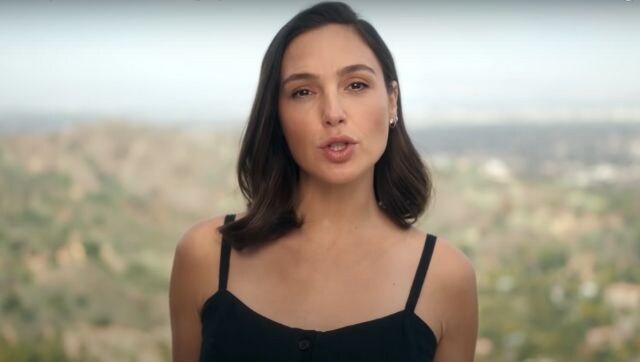 Entertainment
Even as the reality is hard to cope with, it brings back that one commodity that seems to be rapidly depleting from our lives – hope. And for that alone, may there be an encore.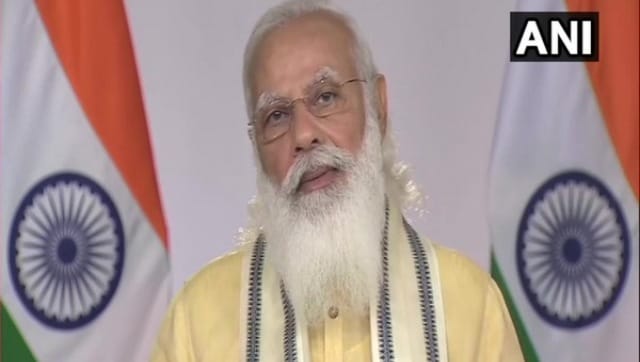 India
While the prime minister's address was no doubt a full-frontal political attack, it was in retaliation to sustained politics of slander