Bangladesh Cabinet approves new draft transport law after massive protests; photographer's arrest sparks global outrage
Bangladesh's cabinet has approved a new draft transport law on Monday that features increased maximum jail time for offenders by two years and included a TK. 500,000 fine.
As days of student protests and a subsequent bus strike have convulsed the entire country, Bangladesh's Cabinet has approved a new draft transport law on Monday that features increased maximum jail time for offenders by two years and included a TK. 500,000 fine.
However, the proposed law is unlikely to satisfy the protesting students as their nine-point demands—which the government accepted—sought capital punishment for 'reckless driving.' The intense secrecy surrounding the law had resulted in no public discussion about it prior to the cabinet's approval.
Bangladeshi actor and long-time road safety campaigner Ilias Kanchan called the proposed law "faulty and unacceptable" and punishment "inadequate."
Meanwhile, with protests for safer roads still raging, more than a hundred people were injured over the past weekend as police fired tear gas and rubber bullets, and pro-ruling party activists attacked protesters and journalists.
The detective branch of the police picked up Shahidul Alam, a prominent Bangladeshi photojournalist, hours after his explosive interview with Al-Jazeera, to interrogate him about his Facebook posts regarding the protest and 'provocative comments' made in the interview. While being taken to a court for a remand hearing, he seemed unable to walk on his own. He said that he was not allowed to have a lawyer and beaten in custody by his captors who wanted to coerce him into signing a statement, reported exiled Bangladeshi journalist Tasneem Khalil. "[They] washed my blood-stained Punjabi (tunic) and made me wear it again," Shahidul was quoted as saying by Shafiqul Alam, the AFP bureau chief in Dhaka.
He has eventually been placed on seven-day remand in a case filed against him under Bangladesh's notorious Information and Communication Technology (ICT) Act, reported local newspaper The Daily Star. While a number of journalists—especially those carrying a camera—came under attack while covering protests, Alam's arrest was an extraordinary escalation. With a career spanning over four decades, Alam is arguably Bangladesh's most prominent photographer, whose works have been featured by almost all major western media outlets. He has also founded Drik Gallery and Pathshala, a photography school that has trained hundreds of photographers. Committee to Protect Journalists and Amnesty International have called for his immediate release.
Previously, mobile internet has been shut down or speeds downgraded by authorities across the country, while at least two TV channels received warning letters from the information ministry on their coverage of student protests, asking them to refrain from broadcasting anything that 'may create panic and disorder among people.'A list of people who allegedly spread rumours on the internet has been circulating on social media for days, asking people to provide more information about them. A minister on Monday said that Facebook could also be shut down 'for the interest of the state.'
In the latest, with the teenage protests for road safety nearly cowed into silence, students of several private universities on Monday began protesting attacks on their peers. But soon, they were ganged up on by stick-wielding men with police lobbing tear gas at them amidst heavy patrols in the nearby area.
The original protest began on last Sunday with teenagers taking to the streets in the capital after two students were killed by a pair of speeding buses. Their anger was intensified after a minister, also a leader of the main transport workers' organisation and whose relative was the owner of the bus service in question, shrugged off their concerns with a smirk.
The protests garnered widespread support from the masses as the issue of road accidents affects almost everyone. According to a passenger welfare organisation, more than 25,000 people were killed in Bangladesh mostly due to reckless driving just in the last three and a half years.
On Saturday, however, the protest turned violent when police fired rubber bullets at the protesters and pro-ruling party activists clashed with them, wounding more than 100, according to doctors and eye-witnesses quoted by AFP. At least two people on the side of the pro-government activists were seen in a widely circulated footage as firing at the protesters.
The motorcade of US ambassador, Marcia Bernicat, was also attacked by 'a group of armed adult men,' but she and her security detail escaped unharmed, an embassy statement said.
The ruling party defended the strong actions against protesters. "Will we kiss them if they head towards our party office?" the party general secretary said.
The next day saw more violence with people allegedly belonging to the ruling party attacking protesters, leaving many injured, including half a dozen photographers. Also on Sunday, the United Nations expressed its concerns for 'the safety of children and young people caught up in recent protests over road safety in Dhaka and other parts of the country.' The US embassy in Dhaka has also criticised the government's response to the protest in a strongly-worded statement.
Find latest and upcoming tech gadgets online on Tech2 Gadgets. Get technology news, gadgets reviews & ratings. Popular gadgets including laptop, tablet and mobile specifications, features, prices, comparison.
India
On Wednesday, representatives from ASEAN, along with Japan, New Zealand, South Korea, Australia and China participated virtually in the 10th RCEP inter-sessional ministerial meeting
World
On 20 November last year, NBC News broke the news that Mark Zuckerberg, Donald Trump and a Facebook board member, Peter Thiel, had dined together at the White House the previous month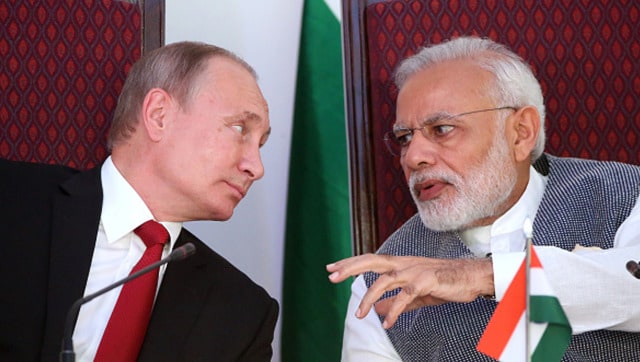 World
While efforts are still on to further defuse tensions between India and China, Russia appears to be playing a key role in brokering peace.