Bangladesh bearing brunt of Rohingya refugees crisis as Indonesia, Malaysia and Thailand offer help
Amid the crackdown by the Myanmar Army, Rohingya muslims are fleeing to neighboring countries in large numbers.
Amid the crackdown by Myanmar Army, Rohingya Muslims are fleeing to neighbouring countries in large numbers.
As global condemnation rises, State Counsellor Aung San Suu Kyi said on Tuesday that the Myanmar government would start a verification process for people forced to flee by army operations. But the exodus remains unresolved.
Apart from India, where about 40,000 Rohingya are living as refugees, Bangladesh has been a major destination to those fleeing persecution in Myanmar.
Over 3,00,000 Rohingya are currently living in refugee camps across Chittagong division.
But the country is struggling to cope with the refugees and aid workers fear people could die due to lack of food, shelter and water, given the numbers. This forced Bangladesh to ask all refugees to go home.
Bangladesh said it would free 2,000 acres (810 hectares) of land for a new camp in Cox's Bazar district, to help shelter newly arrived Rohingya. The government was also fingerprinting and registering the new arrivals.
Kutupalong and another pre-existing Rohingya camps were already filled beyond capacity. Other new arrivals were staying in schools or huddling in makeshift settlements with no toilets along roadsides and in open fields.
During her visit to a refugee camp, Prime Minister Sheikh Hasina demanded Myanmar to take steps to take Rohingya Muslims back and while assuring temporary aid until that happened.
Before 25 August, when the latest round of persecution began, Bangladesh had already been housing some 500,000 Rohingya who arrived after the bloody anti-Muslim riots in 2012 or amid earlier persecution drives in Myanmar.
Bangladesh is the favoured destination for Rohingya Muslims as the Rakhine state — from where Rohingya originally come from — shares a land border with the nation-state.
However, Myanmar's eastern neighbours have provided humanitarian assistance to Rohingya Muslims too.
On 13 September, Indonesian president Joko Widodo dispatched aid to Rohingya refugees living in Bangladesh camps, Straits Times reported.
Speaking to reporters in Dhaka, Indonesia's foreign minister Retno Marsudi said that the country is ready to help ease Bangladesh refugee crisis.
"We will continue to discuss what sort of support Indonesia could make to ease the burden of Bangladesh government," Reuters quoted her saying.
But apart from providing humanitarian aid, Indonesia only admitted a modest number of refugees, Centre for Foreign Policy said. The article, while adding that Indonesia did allow about 1,000 Rohingya refugees to enter the country, noted that the military was apprehensive of the security threat from the influx.
Malaysia, another Muslim country and an ASEAN member, said on 7 September, that its coast guard will not turn away Rohingya Muslims fleeing violence in Myanmar. The Myanmar government also added it is willing to provide them temporary shelter.
Moreover, Malaysia is already holding over 1,00,000 refugees since 2015, when the last round of exodus took place.
But as this Reuters article noted, Malaysia will probably house the new arrivals in immigration detention centres, where foreigners without documents are typically held.
This is because the country is not a signatory to the UN Refugee Convention, treats refugees as illegal migrants.
This means that the refugees would be unable to work, and lack access to education and health care.
The country is cautious about the refugees. Deputy Home Minister Nur Jazlan Mohamed said that the country will accept more refugees while expressing caution that militants from the region may enter the country.
"We will accept these refugees on humanitarian grounds, but the Government is being very cautious about this. There is an emerging militant group rising from the catastrophe in Myanmar and we do not want such individuals or their sympathisers to slip into Malaysia," he told The Star.
Thailand, a centre for human trafficking across the world, is also a destination for some Rohingya Muslims. The Thai government on 27 August said that it is ready to take Rohingya refugees and send them back "when they are ready".
"Thailand's defense ministry and security are preparing to receive various displaced people. We will provide them with shelter like in the past ... and send them back when they are ready," Prime Minister Prayuth Chan-ocha told reporters.
However, like Malaysia, Thailand is a non-signatory of the 1951 UN Refugee Convention. This means that Rohingya Muslims are not officially recognised as refugees and they are not considered as legitimate migrant workers.
To add to the problem, a 2015 Thai police crackdown on human trafficking syndicates led to ships with migrants aboard being abandoned at sea, disrupting the networks that brought migrants from Myanmar and Bangladesh to Thailand and Malaysia.
As of July 2017, 151 Rohingya refugees remain in detention throughout Thailand, according to the International Organisation for Migration (IOM), the EU Commission noted.
With inputs from agencies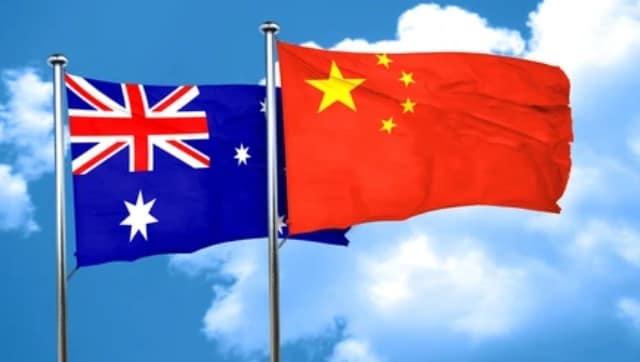 World
The document quoted by the media report shows Chinese officials describing SARS coronaviruses as heralding a 'new era of genetic weapons'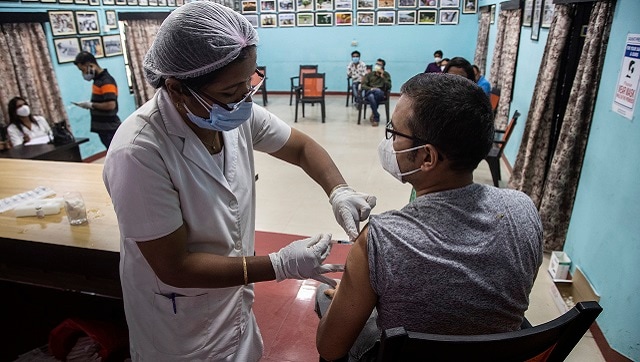 India
International media outlets are questioning why the Indian government did not do enough to secure COVID-19 vaccines for its citizens
India
The best way to arrest the COVID surge in India's villages is to rebuild people's trust in public systems, encourage home care and use simple technologies, say experts