Balochistan blast: 11 dead, 20 injured in explosion near police chief's office in Quetta
A powerful bomb has exploded near the office of the provincial police chief in southwest Pakistan, killing at least two persons and wounding 10 others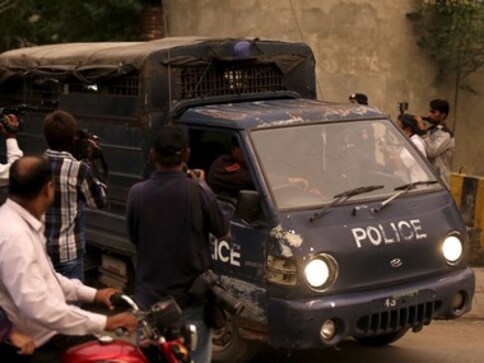 Quetta: A powerful bomb went off near the office of the provincial police chief in southwest Pakistan on Friday, killing at least 11 people and wounding 20 others, police said.
The attack took place Friday morning near the office of the Inspector-General of Police in Quetta, the capital of southwestern Baluchistan province, police spokesman Shahzada Farhat said.
Deputy Inspector General of Police Abdul Razzaq Cheema confirmed the toll which includes four policemen. He said the nature of the blast is yet to be determined.
"CCTV footage of the site will be used to determine the cause and nature of the blast," he said.
The injured were moved to Quetta's Civil Hospital, the police said.
The rescue operation in the area has been completed, Dawn news reported.
Anwarul Haq Kakar, a spokesman for the provincial government, condemned the attack and said that authorities had transported the dead and wounded to hospitals.
The injured were shifted to Quetta's Civil Hospital. Four, including a 10-year-old girl are said to in critical condition.
An eyewitness told The Nation, "I was two minutes away from the scene when I heard a loud explosion. The intensity was so severe that when the dust settled, a victim's leg was near me".
No one has claimed responsibility, but Pakistani Taliban and Islamic militants have previously targeted the province, which for over a decade has been the scene of a low-intensity insurgency by nationalist and separatist groups demanding a bigger share of regional resources.
With inputs from agencies
also read
Politics
The Pakistani rupee is expected to fall by another 20%, according to some economists, who are raising alarms about a catastrophic plunge. Bond managers are facing the possibility of a sovereign default as a result of the heightened tensions following Imran Khan's detention last week
World
Violence erupted across Pakistan on 9 May when former prime minister Imran Khan was arrested by the National Accountability Bureau (NAB) in a corruption case from the premises of the Islamabad High Court
World
Khan was arrested by a paramilitary force on 9 May on graft allegations, which he denies, triggering a wave of violence that has deepened political instability in the South Asian nation of 220 million