Balochi CM says no one in Pakistan had supported PM Modi's speech on Balochistan
Balochistan Chief Minister Sanaullah Zehri on Thursday said no one in the Pakistani province had supported Indian Prime Minister Narendra Modi's statement that the Baloch people had thanked him for his support
Islamabad: Balochistan Chief Minister Sanaullah Zehri on Thursday said no one in the Pakistani province had supported Indian Prime Minister Narendra Modi's statement that the Baloch people had thanked him for his support.
"We condemn Narendra Modi's statement on Balochistan. No one in Balochistan supported his statement. There is no comparison between the struggle for liberation in India-held Kashmir and the so-called Balochistan insurgency," Zehri asserted at a rally in Quetta, the provincial capital.
Modi in his speech on 15 August, India's Independence Day, said "people of Balochistan, Gilgit and PoK (Pakistan Occupied Kashmir) have thanked me a lot in past few days, I am grateful to them".
According to media reports, Modi's comments sparked protests across Balochistan, with large numbers of tribesmen taking to the streets in protest in Dera Bugti, Khuzdar, Quetta, Chaman and other parts of the province. Angry protestors set ablaze the Indian flag and chanted slogans against the Indian Prime Minister at many places.
"We didn't ask the people to come out on the streets — they are on the streets themselves," the Pakistan Muslim League-N lawmaker said of the protests against Modi.
"The Kashmiris are agitating for their right to self-determination in accordance with UN resolutions, whereas in Balochistan there is only a small group working on the behest of the enemy country," Zehri said, referring to suspected Indian involvement.
"I swear on the blood of the dead, wherever these terrorists are, we will hunt them down."
"The Indian government fully supports the ongoing insurgency in Balochistan. It is deeply involved in sponsoring elements like Brahamdagh Bugti, Haerbyar Marri, Zamran Marri and Allah Nazar," he said.
"Balochistan is part of Pakistan and is run by a democratically elected government," he said. "The Pakistan Army is ours and we will not tolerate any Indian interference in our internal matters," he added.
India
The prime minister has closely monitored the Kedarpuri reconstruction projects worth Rs 250 crore in Uttarakhand.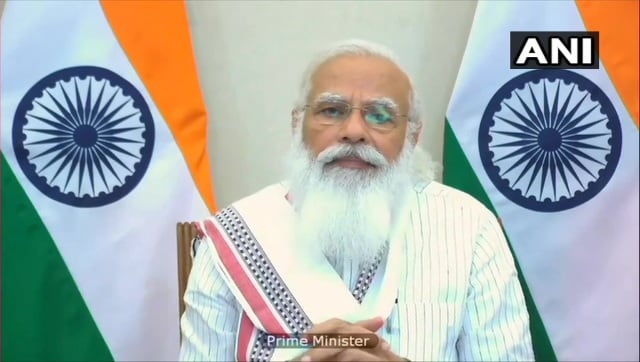 India
Modi cited the government's success in privatising loss-making public airline Air India to assert that this shows its commitment and seriousness.
India
Modi tweeted, "I pray for the good health and speedy recovery of Dr. Manmohan Singh Ji."