Baloch leaders thank PM Modi for highlighting Balochistan issue in Independence Day speech
Narendra Modi's words didn't just appease the Indian masses but have also been celebrated by leaders from Balochistan.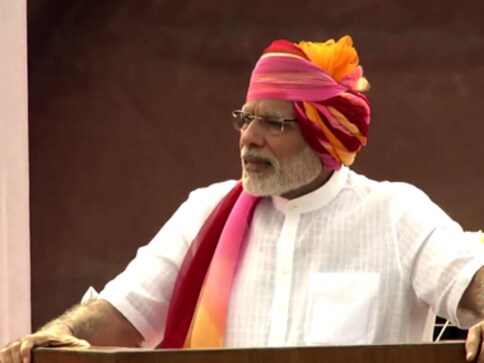 On the 70th Indian Independence Day, Prime Minister Narendra Modi in his 93-minute speech made clear references to Pakistan's mistreatment of Balochistan and the atrocities meted out in the region and in Pakistan-occupied-Kashmir.
Modi's words did not just appease the Indian masses but have also been celebrated by leaders from Balochistan.
Brahumdagh Bugti of Balochistan Republican Party, quoted by ANI, said that he thanks "Prime Minister Narendra Modi sahab on behalf of the whole Baloch nation. And we hope that the Indian government and Indian media and whole nation will not only raise voices for the Baloch nation but also strive to help practically the Baloch independence movement."
Modi brought up Balochistan in his speech to highlight the hypocrisy of the Pakistani demand for Kashmir while ignoring a pertinent independence movement in their own country. Bugti, according to The Indian Express, also said, "I would request Indian cinema to make movies, the top producers and directors, and movie stars like Amitabh Bachchan and Shahrukh Khan to act in them. Amitabh can play the role of my grandfather very well."
Ashraf Sherjan, leader of the Baloch Republican Party also hailed Modi's speech and thanked him for highlighting the atrocities faced by the people of Balochistan.
#IndiaForBalochistan #FreeBalochistan @brajeshlive @rajan3_rajan @timesofindia @ANI_news @TimesNow @AdityaRajKaul https://t.co/SU2RLG4aHh

— Ashraf Sherjan BRP (@a_sherjanbrp) August 14, 2016
Inshallah soon we will celebrate India's and Balochistan's independence day together.Jai Hind: Ashraf Sherjan,Baloch Republican Party — ANI (@ANI_news) August 15, 2016
Sherjan also said that he hopes for India and Balochistan to soon celebrate their independence together and also said, "Jai Hind".
Baloch Voice Foundation President, Munir Mengal also said that Modi's statements reflected the state of the nation and he hopes that the occupation and oppression of Balochistan people will end soon.
The current statement of Modi Jee is a great Strategical statement for the region. The face of South Asia will changes.DittoTV

— Munir Mengal (@MMengal) August 15, 2016
DittoTV The opperessed and colonized are hoping to end occupation and opression of their lands and people togather with India. — Munir Mengal (@MMengal) August 15, 2016
According to Business Standard, Jamil Maqsood, a Baloch leader and Central Secretary, Foreign Affairs of the United Kashmir People's National Party, said that they welcome the statement by Narendra Modi. Journalist from the region, Faiz Baloch also expressed his graditude to Narendra Modi for remembering Balochis on 15 August.
We now hope India will raise the Balochistan issue officially on all forums including UN: Faiz Baloch,Journalist pic.twitter.com/cG0c7K3xeI

— ANI (@ANI_news) August 15, 2016
However, it was not all praise for Modi's Independence Day speech, many people on Twitter claimed that it was "clownish talk". Former head of Radio Pakistan, Murtaza Solangi said that with such words, "war mongers won".
Forget India-Pak peace till next elections in India and Pakistan. After Modi mentioning Balochistan today, there is no hope. #WarMongersWon — Murtaza Solangi (@murtazasolangi) August 15, 2016
In response, Zameer Ahmad Malik, former youth Parliamentarian in Pakistan said that India "wants hegemony even on dialogue table."
#Pakistan tried its best but India wants hegemony even on dialogue table, which is unacceptable @murtazasolangi

— Zameer Ahmed Malik (@ZameerAMalik) August 15, 2016
Farrukh Pitafi, a prominent Pakistani columnist said that Modi's speech was "clownish talk" and that it did great disservice to the people of Balochistan and their empowerment.
Clownish talk by Modi comparing Kashmir&Balochistan oblivious of context. I m no apologist for any1. But India has no locus standi in B'stan — Farrukh K. Pitafi (@FarrukhKPitafi) August 15, 2016
What is more, Modi's reckless comment does a great disservice to the Baloch people's movement for empowerment. Delegitimizes it. Hurts them

— Farrukh K. Pitafi (@FarrukhKPitafi) August 15, 2016
And people of Kashmir really thank Modi for blinding their kids. — Farrukh K. Pitafi (@FarrukhKPitafi) August 15, 2016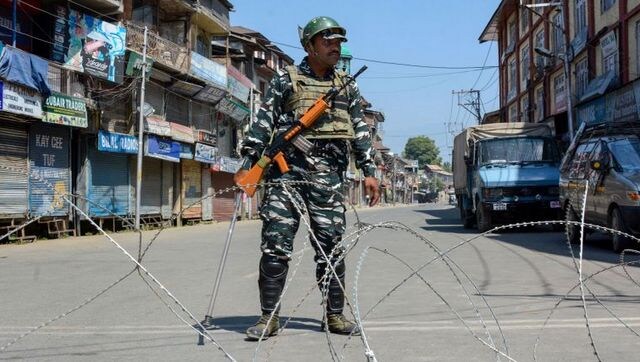 India
The de jure Islamic state created on the soil of India through Article 370 got dismantled, but the de facto Islamic state continues to hold fort.
India
His remarks come at a time when dozens of panic-stricken migrant labourers reached Jammu from the Valley to head to their native places in Bihar, Chhattisgarh and other parts of the country
India
Introduction of domicile certificates, amendments to land ownership rights, and online portal for property-related grievances, specifically for Kashmiri Pandits, have engendered resentment among many sections in Kashmir.