Baghdad blast: Explosion in arms depot in Sadr city near Shia mosque kills 16, leaves 12 injured
At least 16 people were killed and dozens injured after an arms depot exploded in the Sadr City district of the Iraqi capital on Thursday
Baghdad: At least 16 people were killed and dozens injured after an arms depot exploded in the Sadr City district of the Iraqi capital on Thursday, security and medical sources said.
"An arms depot exploded. The security forces have opened an inquiry to determine the cause," Baghdad's security operations command said in a statement.
A senior police source told AFP on condition of anonymity that the blast was caused by heavy weapons, including rocket-propelled grenades and shells, belonging to an armed group and stored in a house. He said at least 16 people were killed and some 32 injured in the explosion.
Medical sources confirmed the toll and said that women and children were found among the victims. Sources said the blast struck near a Shia mosque in the district of northeast Baghdad.
Witnesses reported heavy material damage to homes and other buildings in the Sadr City district, which is a stronghold of populist Shiite cleric Moqtada Sadr.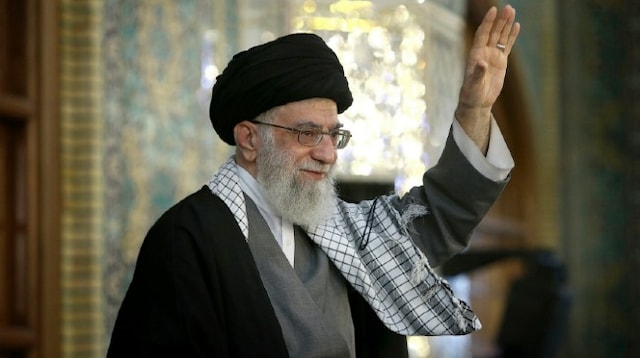 World
Iran's supreme leader Khamenei made the remarks during a speech on Al-Quds Day, an annual show of solidarity with the Palestinians, which is seen in Israel as an expression of hatred and anti-Semitism
Arts & Culture
All that remains of Al Aqiser, which has stood in Ain Tamr for more than 1,500 years, are crumbling brick and red earthen walls.