Austrian minister calls for tighter border controls for EU citizens | Reuters
ZURICH Austria's interior minister has called for tougher measures to protect the European Union's borders from returning jihadi fighters, Austrian newspaper Oesterreich reported on Sunday. 'We know that more than 5,000 people traveled to Syria and Iraq to be trained or even to fight,' Interior Minister Johanna Mikl-Leitner told the paper. 'So it's more pressing than ever that EU citizens be systematically controlled at the outside borders in the future,' she said
ZURICH Austria's interior minister has called for tougher measures to protect the European Union's borders from returning jihadi fighters, Austrian newspaper Oesterreich reported on Sunday.
"We know that more than 5,000 people traveled to Syria and Iraq to be trained or even to fight," Interior Minister Johanna Mikl-Leitner told the paper.
"So it's more pressing than ever that EU citizens be systematically controlled at the outside borders in the future," she said.
Disagreement over immigration and border protection has divided the European bloc as suicide bombings in Brussels on Tuesday and attacks in Paris last November have heightened security concerns amidst a wave of incoming refugees.
Austria - the last stop before Germany, the top destination for migrants fleeing war and poverty in the Middle East and beyond  -  has come under fire for its tough immigration stance.
Vienna has said it will introduce tougher checks at its border with Italy and has urged the EU to send soldiers to Greece to police the bloc's frontiers.
In a separate interview with Austrian newspaper Oberoesterreichische Nachrichten on Sunday, Austrian Chancellor Werner Faymann said German Chancellor Angela Merkel's policy of upholding Germany as an asylum magnet was unfair on Austria. He urged the German chancellor to speak out against migrants trying to break through various borders to access the country.
"Merkel's policy can cause damage to Austria. We don't want to be Germany's buffer zone," Faymann said.
On Saturday, members of Merkel's conservatives said Europe urgently needed to improve the way its security agencies share information, stoking a debate on how to tighten security while safeguarding data protection.
"Faster communication is important so that tips about possible attacks can be quickly assessed and terrorist acts can be prevented if possible before they take place or cleared up in a more focused way," Germany's EU Commissioner Guenther Oettinger told the daily Bild.
(Reporting by Brenna Hughes Neghaiwi; Editing by Susan Fenton)
This story has not been edited by Firstpost staff and is generated by auto-feed.
First Cricket News
Pace bowlers Muhammad Abbas and Naseem Shah have also won back spots in the Test squad that will play two games against the West Indies in Jamaica.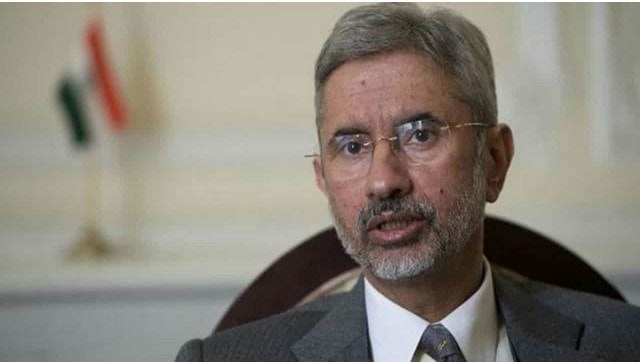 World
It is possible that the political leadership in India may find it difficult to back a terrorist organization associated with that humiliating incident without making itself vulnerable to political attacks that may even find resonance with citizens.
First Cricket News
The announcement has put to rest the speculation in recent days that the PSL was going to be moved to Sharjah. Twenty matches remain to played in the PSL.