Australia's wildlife carers set to work around the clock over Christmas
MELBOURNE (Reuters) - Wildlife carers in Australia are ready to work around the clock over Christmas, preparing for more admissions particularly for baby animals stressed by hot weather, bushfires and drought.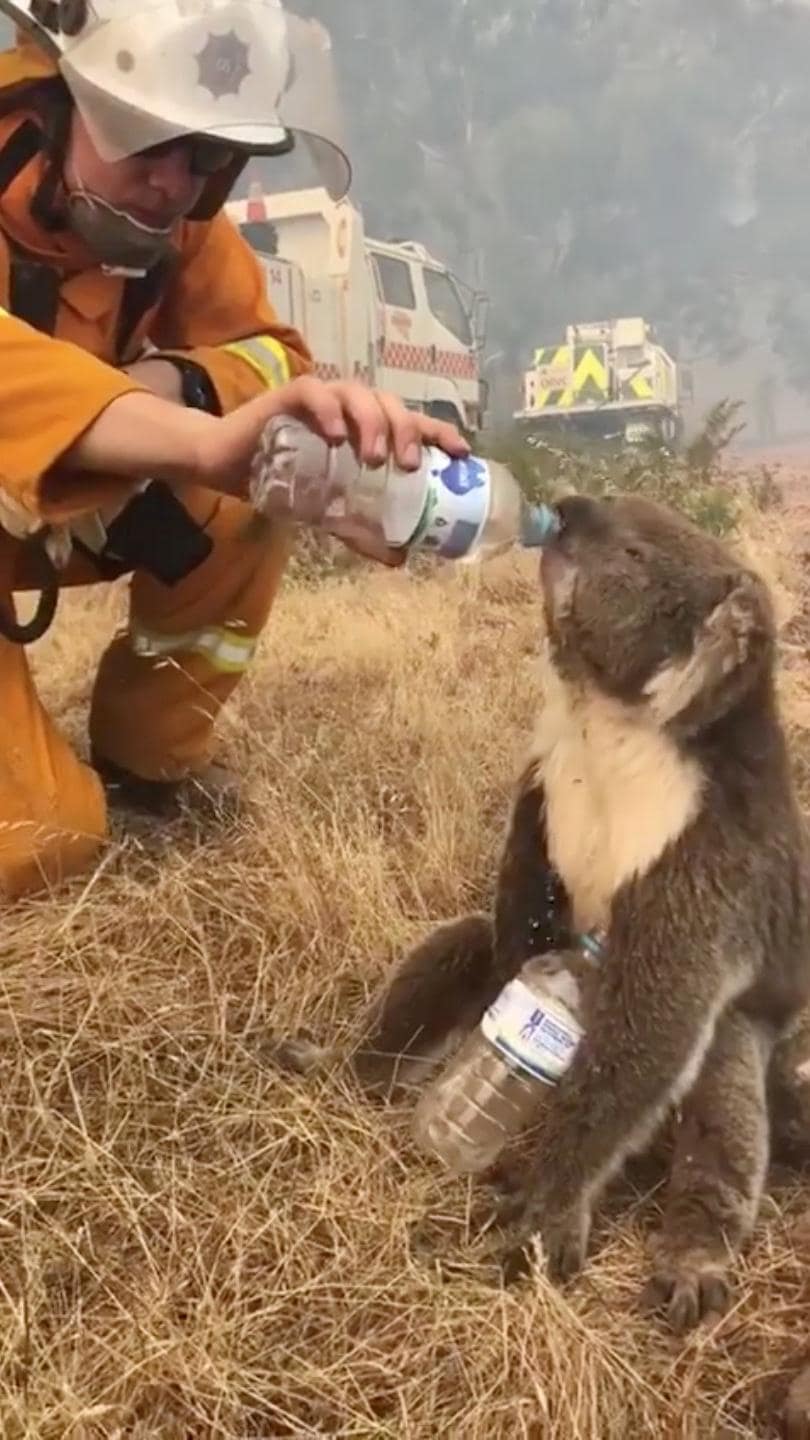 MELBOURNE (Reuters) - Wildlife carers in Australia are ready to work around the clock over Christmas, preparing for more admissions particularly for baby animals stressed by hot weather, bushfires and drought.
Conditions have cooled over the past few days, after devastating bushfires that have burnt more than 4 million hectares (9.88 million acres) of land across five states since September. Nine people have died during the bushfire emergency.
Hot weather is expected to pick up again at the weekend.
At Port Macquarie's Koala Hospital, carers will be looking after 72 koalas on Christmas Day that were brought in after bushfires raised up to three quarters of their habitat, Clinical Director Cheyne Flanagan told Reuters.
"We have teams on roster for capture if any are in trouble and they are available 24 hours a day," she said.
A Go Fund Me page for the hospital that was set up in October to provide koalas in bushfire hit areas with drinking stations has been popular with Christmas shoppers, raising A$2.1 million ($1.45 million), from an initial target of A$25,000.
With the extra funds it will provide more drinking stations, a water carrying vehicle to replenish the drinking stations, and establish a wild koala breeding program.
"The Port Macquarie Koala Hospital has been overwhelmed by the kindness, good wishes and support from the Australian and international community for the wildlife icon, the koala," it said in a statement.
Gerry Ross, a manager at Healesville Sanctuary, in the southern Victoria state, said staff would be receiving injured wildlife at their hospital on Christmas day.
"We do work like an emergency hospital. We do notice a change when it's really hot. We do have animals come in that are heat affected, or with animals coming in with burned feet from hot roads," she said.
Australian native animals must first be seen by a veterinarian before they can be sent to a network of 2,600 carers attached to 28 branches of New South Wales state wildlife rescue group WIRES, said spokesman John Grant.
"Anecdotally I think we have never seen it as bad as this, which is the drought, and then the bushfires on top of that," he said.
"A lot of the birds can escape, and some of the gliders can escape. But the new areas they go to are also drought-stricken. We just need the rain so badly."
(Reporting by Melanie Burton; Editing by Michael Perry)
This story has not been edited by Firstpost staff and is generated by auto-feed.
Find latest and upcoming tech gadgets online on Tech2 Gadgets. Get technology news, gadgets reviews & ratings. Popular gadgets including laptop, tablet and mobile specifications, features, prices, comparison.
World
By Kate Holton LONDON (Reuters) - The post-Brexit woes facing Scotland's fishing industry deepened on Saturday as its biggest logistics provider, DFDS Scotland, said it would halt exports to the European Union through one of its main services until at least Wednesday. Previously the company had said it would take until Monday to resume its "groupage" export service - which allows exporters to ship multiple products in a single consignment - while it tries to fix IT issues, paperwork errors and a backlog of goods. DFDS's move represents another blow for Scottish fishermen who this week warned that their businesses could become unviable after Britain shifted to a less integrated trade deal with the EU at the turn of the year
World
VATICAN CITY (Reuters) - Pope Francis said on Saturday he planned to be vaccinated against COVID-19 as early as next week and urged everyone to get a shot, to protect not only their own lives but those of others.
World
By Rich McKay (Reuters) - A man photographed carrying off the Speaker's lectern during the Capitol Hill riots was arrested late Friday, while a top Democratic lawmaker on Saturday called on mobile carriers to preserve social media content related to the riots. Dozens of people have been charged following the storming of the Capitol on Wednesday, with the FBI asking the public for help identifying participants, given the proliferation of images of the riots on the internet.