Australians say 'yes' to same-sex marriage; 61.6% voters favour equality, pave way for legislation
SYDNEY (Reuters) - Australians voted overwhelmingly in favour of same-sex marriage in a national survey, paving the way for legislation to make the country the 26th nation to formalise the unions and sparking colourful celebrations on Wednesday. Supporters of the 'Yes' vote for marriage equality celebrate after it was announced the majority of Australians support same-sex marriage in a national survey, paving the way for legislation to make the country the 26th nation to formalise the unions by the end of the year, at a rally in central Sydney, Australia, November 15, 2017. REUTERS/David GrayThousands of people gathered in a central Sydney park, some wearing wedding dresses and sequined suits, broke into a loud cheer, hugged and cried as Australia's chief statistician revealed live over a big screen that 61.6 percent of voters favoured marriage equality, with 38.4 percent against
Sydney: Australians voted overwhelmingly in favour of same-sex marriage in a national survey, paving the way for legislation to make it the 26th country in the world to formalise the unions and sparking colourful celebrations on Wednesday.
Thousands of people gathered in a central Sydney park, some wearing wedding dresses and sequined suits, broke into a loud cheer, hugged and cried as Australia's chief statistician revealed live over a big screen that 61.6 percent of voters favoured marriage equality, with 38.4 percent against.
The voluntary poll is non-binding but Prime Minister Malcolm Turnbull immediately said he would fulfil a pledge to put a proposal to Parliament to pass laws on marriage equality by the end of the year.
"It is unequivocal, it is overwhelming. They have spoken in their millions and they have voted overwhelmingly yes for marriage equality," he told reporters in Canberra. "They voted yes for fairness, yes for commitment, yes for love."
The result marks a watershed moment for gay rights in Australia, where it was illegal in some states to engage in homosexual activity until 1997.
"It's a g'day. Way to go, Australia," tweeted US TV host Ellen DeGeneres, who is married to Australian actress Portia de Rossi in the US.
Almost 80 percent of the country's eligible voters took part in the survey — a higher voter turnout than Britain's Brexit vote and Ireland's same-sex marriage referendum.
Irish-born Qantas Airways chief executive Alan Joyce, one of the few openly gay business leaders in Australia and a major supporter of the yes campaign during the postal survey, told the crowd in Sydney that it was "an amazing outcome" and urged Turnbull to move quickly on legislation.
Olympic swimmer Ian Thorpe, also at the Sydney celebration, told reporters he was extremely anxious ahead of the result. "It is such an important outcome for so many people right across the country," Thorpe said. "It means that the way you feel for another person, whoever that may be, is equal."
The carnival atmosphere continued through the morning in both Sydney and Melbourne, with some people carrying banners declaring "our love is real" and many sheltering from the hot sun under rainbow umbrellas.
Subscribe to Moneycontrol Pro at ₹499 for the first year. Use code PRO499. Limited period offer. *T&C apply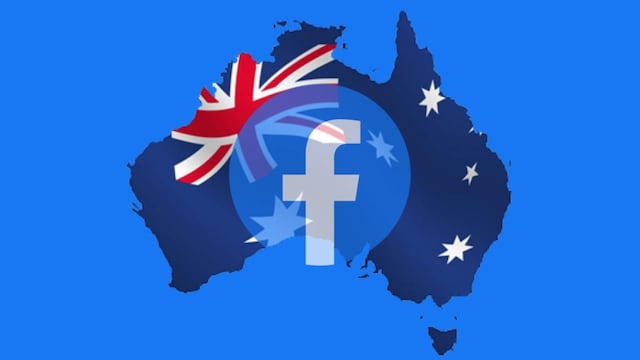 News & Analysis
Facebook struck a deal with the government on proposed legislation that would make digital giants pay for journalism.
News & Analysis
Australian publishers can continue to publish news content on Facebook, but links and posts can't be viewed or shared by Australian audiences.
News & Analysis
It's a question dividing proponents and critics of the proposed Australian law: does it effectively make Google and Facebook "pay for clicks" and might it be the beginning of the end of free access?