Australian PM Malcolm Turnbull criticises Special Forces troops for flying 'utterly unacceptable' Nazi flag in Afghanistan
Australian Broadcasting Corp. published the photograph of Special Forces troops flying a Nazi flag from a vehicle while on a patrol in Afghanistan in 2007. Prime Minister Malcolm Turnbull joined critics, calling the incident 'utterly acceptable'.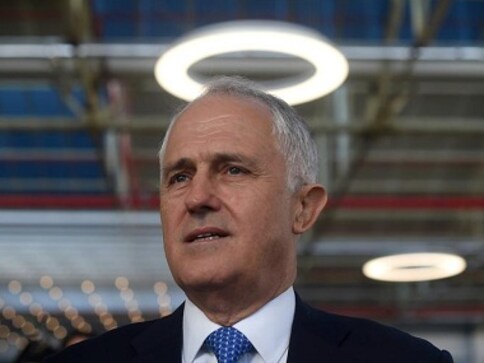 Canberra: Australia's prime minister on Thursday joined critics of elite Australian Special Forces troops who were photographed more than a decade ago flying a Nazi flag from a vehicle while on patrol in Afghanistan.
Australian Broadcasting Corp. published the photograph of the red flag with a black swastika inside a white circle flying from a Land Rover Long Range Patrol Vehicle somewhere in Afghanistan in 2007.
The secretive culture of the Australian Special Forces, which comprise the Special Air Service Regiment and Commandos, is being examined by the defence forces Inspector General, who is finalising a two-year investigation of allegations of misconduct that include illegal killings in Afghanistan.
Prime Minister Malcolm Turnbull described the flag incident as "completely and utterly unacceptable", and said the soldiers involved had been disciplined.
"It was absolutely wrong, and their commanders took action at the time," Turnbull told reporters.
The Defence Department said the flag was "briefly raised" above an army vehicle and a commander acted immediately to have the flag taken down. The troops involved were cautioned and subsequently counselled.
Defence (Department) "rejects as abhorrent everything that this flag represents. Neither the flag nor its use are in line with Defence values," the department's statement said.
Vice Chief of the Australian Defence Force (ADF), Vice Admiral Ray Griggs, said the flag was destroyed when the patrol returned to base and appropriate action had been taken in response.
Peter Wertheim, co-chief executive of the Executive Council of Australian Jewry, said he was revolted by the photograph.
Neil James, executive director of the Australian Defence Association, a security policy think tank, said the flag was more likely a joke than a demonstration of ideology.
Flying a red flag above a camouflaged vehicle "doesn't make any sense from a tactical or professional point of view," James said.
But Ben Wadham, a Flinders University expert on militarism and a former military investigator, said the Australian military had to deal with soldiers who were "Nazi sympathisers" in the past.
"Flying that flag in Afghanistan dishonors the ADF and those soldiers who fought in World War II," Wadham said, referring to the ADF.
Australia was the third largest source of special forces after the United States and Britain for more than a decade during the Afghanistan war, before Australian elite combat troops were withdrawn in 2013. Australia lost 41 troops in Afghanistan since 2002.
World
Albanese's Labor has promised more financial assistance and a robust social safety net as Australia grapples with the highest inflation since 2001 and soaring housing prices
World
Last month came a sharp deterioration in relations between the two neighbours when Pakistan carried out airstrikes in eastern Afghanistan. Witnesses said the strikes hit a refugee camp and another location, killing at least 40 civilians
World
The decree calls for women to only show their eyes and recommends they wear the head-to-toe burqa