Australian COVID-19 vaccine candidate produces antibody response in early tests
By Colin Packham SYDNEY (Reuters) - Early testing of a potential COVID-19 vaccine developed by an Australian university and CSL Ltd has shown it to be safe and produce an antibody response, Minister for Health Greg Hunt said on Friday. Pharmaceutical companies are racing to develop effective treatments for the disease amid a surge in COVID-19 cases that has killed over a million people and battered the world's economy. Several candidates including ones produced Pfizer Inc and AstraZeneca are expected to imminently announce the results from last stage testing
COVID-19
vaccine candidate produces antibody response in early tests" src="https://images.firstpost.com/wp-content/themes/firstpost/images/220x220_Watermark.jpg" alt="Australian COVID19 vaccine candidate produces antibody response in early tests" width="300" height="225" />
By Colin Packham
SYDNEY (Reuters) - Early testing of a potential COVID-19
vaccine developed by an Australian university and CSL Ltd has shown it to be safe and produce an antibody response, Minister for Health Greg Hunt said on Friday.
Pharmaceutical companies are racing to develop effective treatments for the disease amid a surge in COVID-19
cases that has killed over a million people and battered the world's economy.
Several candidates including ones produced Pfizer Inc and AstraZeneca are expected to imminently announce the results from last stage testing.
Pfizer said earlier this week that its experimental COVID-19
vaccine had been more than 90% effective based on initial trial results.
While slightly behind other candidates, the vaccine candidate developed by the University of Queensland and CSL will now begin the last stage of testing, Hunt said.
"The vaccine is proving to be safe through phase I clinical trials and that it is proving to produce a positive antibody response," Hunt told reporters in Queensland.
"It is doing its job. That is particularly so in the elderly, and that is an especially important outcome, given the global vulnerability to elderly around the world from COVID-19
."
Should it pass those trials, Hunt said it could be ready for distribution by the third quarter of 2021.
Australia has already agreed to buy 51 million does of the University of Queensland developed candidate. Australia will also buy the AstraZeneca vaccine too should it pass last stage testing.
(Reporting by Colin Packham; Editing by Michael Perry)
This story has not been edited by Firstpost staff and is generated by auto-feed.
Find latest and upcoming tech gadgets online on Tech2 Gadgets. Get technology news, gadgets reviews & ratings. Popular gadgets including laptop, tablet and mobile specifications, features, prices, comparison.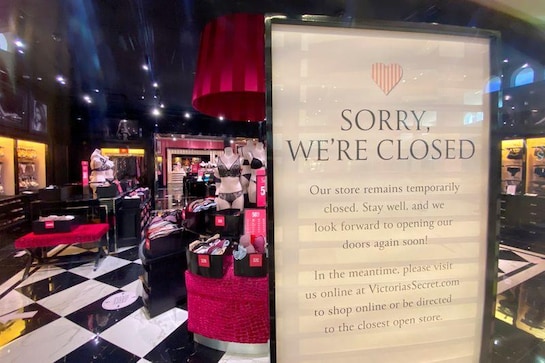 Business
By Howard Schneider WASHINGTON (Reuters) - The explosive surge in U.S. coronavirus cases this fall has left a question hanging: When will the economy take its own turn for the worse
Business
FRANKFURT/WASHINGTON (Reuters) - The heads of the Federal Reserve and the European Central Bank welcomed the encouraging results in trials of a vaccine candidate for the novel coronavirus but stressed that the economic outlook will remain uncertain. Fed chair Jay Powell and ECB President Christine Lagarde said the economy was still in for a tough time even if the development of a potential vaccine by U.S. drugmaker Pfizer and German partner BioNTech SE was reason for some optimism further ahead
Business
By Sumita Layek (Reuters) - India's fuel consumption in October registered its first year-on-year increase since February, as slowing coronavirus cases and increased mobility accelerated an economic recovery, data showed on Thursday.