Australia deputy prime minister Barnaby Joyce quits Cabinet over harassment claim, will not resign from Parliament
Australia's deputy prime minister Barnaby Joyce resigned on Friday from the Cabinet after allegations emerged that he sexually harassed a woman
Just over a week after withstanding a parliamentary vote calling for his firing, Australia's deputy prime minister Barnaby Joyce resigned on Friday from the Cabinet over allegations that he sexually harassed a woman.
Joyce, however, said that while he will exit the Cabinet, he will not resign from the Parliament. That ensures that Prime Minister Malcolm Turnbull's single-seat majority in the House of Representatives is maintained.
The woman who accused Joyce has not been identified.
The allegation adds to scrutiny Joyce has faced since news broke earlier this month that he and his former media secretary are expecting a baby in April.
Joyce says his Nationals party, the junior partner in the ruling coalition, will pick a new leader on Monday.
The affair had brought an apparent rift between Turnbull and Joyce.
As AP had reporter earlier, Turnbull had accused Joyce of making a "shocking error of judgment" by having an office affair that hurt his wife, his four daughters and his new partner who is due to give birth in April.
"He has set off a world of woe for those women and appalled all of us," Turnbull had said.
Joyce had then hit back, describing Turnbull's remarks as "inept" and "completely unnecessary."
"All that's going to do is basically pull the scab off for everybody to have a look at," Joyce had told reporters.
Joyce is deputy prime minister because of a longstanding agreement between Turnbull's conservative Liberal Party and the Nationals. Whoever the Nationals choose to lead them also becomes the nation's deputy leader.
Earlier this month, the former deputy prime minister had withstood a parliamentary vote Thursday that would have called for his firing after revelations of a relationship with a former staffer and a free-residence deal with a wealthy political donor.
With inputs from AP
India
The AAP and BJP have traded accusations about the initiative since 6 June, when CM Arvind Kejriwal wrote to Narendra Modi asking why the doorstep delivery scheme had been stalled by the Centre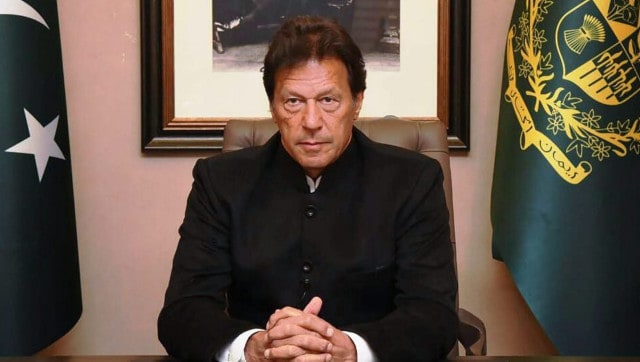 First Cricket News
Minister for Information Fawad Chaudhry told the media after the cabinet meeting that Pakistan Television (PTV) requested the government to sign an agreement with Star and Sony to broadcast the matches.
science
Nicknamed Cooper, it lived in southwest Queensland between 92–96 million years ago, when Australia was attached to Antarctica.