Australia braces for findings of probe into military actions in Afghanistan
By Colin Packham SYDNEY (Reuters) - Australia on Thursday will release a long-awaited report into alleged crimes committed by some members of its military in Afghanistan. Australia in 2016 launched an inquiry into the conduct of its special forces personnel between 2005 and 2016 amid allegations by local media about the killing of unarmed men and children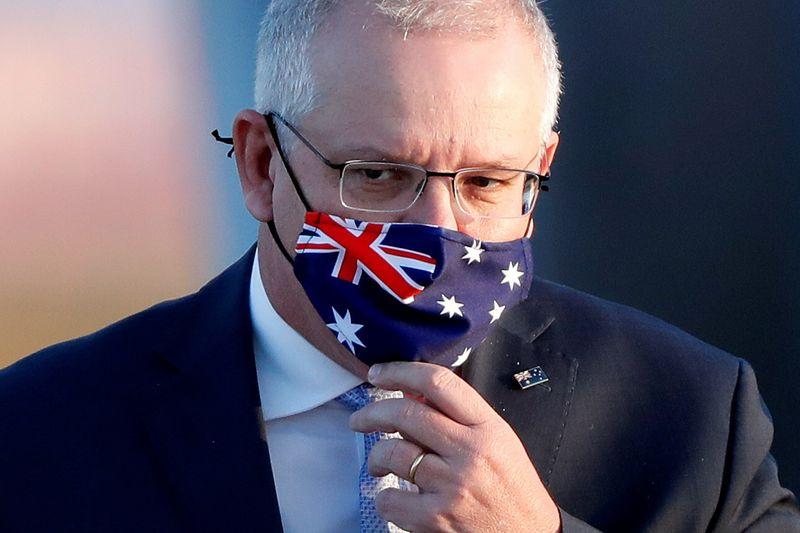 By Colin Packham
SYDNEY (Reuters) - Australia on Thursday will release a long-awaited report into alleged crimes committed by some members of its military in Afghanistan.
Australia in 2016 launched an inquiry into the conduct of its special forces personnel between 2005 and 2016 amid allegations by local media about the killing of unarmed men and children.
Prime Minister Scott Morrison last week warned the report will contain "difficult and hard news for Australians".
Ahead of the release of the report Morrison spoke with Afghanistan President Ashraf Ghani, a source familiar with the details said.
Morrison said last week Australia will appoint a special investigator to determine whether to prosecute those believed to have committed a crime.
Australia is a staunch U.S. ally and has had troops in Afghanistan since 2002.
(Reporting by Colin Packham in Sydney; Editing by Matthew Lewis)
This story has not been edited by Firstpost staff and is generated by auto-feed.
Find latest and upcoming tech gadgets online on Tech2 Gadgets. Get technology news, gadgets reviews & ratings. Popular gadgets including laptop, tablet and mobile specifications, features, prices, comparison.
Business
WASHINGTON (Reuters) - U.S. job openings increased moderately in September and layoffs appeared to abate, pointing to a gradual labor market recovery from the COVID-19 pandemic.
Business
By Balazs Koranyi and Francesco Canepa FRANKFURT (Reuters) - Taking a break from fighting the coronavirus crisis, the world's top central bankers will attempt to resolve the existential questions of their profession this week as they tune into the European Central Bank's annual policy symposium. Having struggled to lift anaemic inflation for years, officials including the heads of the ECB, the U.S. Federal Reserve and the Bank of England will attempt to figure out why monetary policy is not working as it used to and what new role they must play in a changed world - be it fighting inequality or climate change.
Business
By Lawrence Delevingne BOSTON (Reuters) - Asian shares rose on Wednesday as hopes for a successful coronavirus vaccine lifted expectations of a swift reopening of the global economy, which would help the region's heavily trade-dependent markets.