Australia alleges military carried out unlawful killings in Afghanistan
By Colin Packham SYDNEY (Reuters) - The head of Australia's Defence Force announced on Thursday allegations that its special forces soldiers carried out 39 unlawful killings in Afghanistan. Australia in 2016 launched an inquiry into the conduct of its special forces personnel between 2005 and 2016 amid allegations by local media about the killing of unarmed men and children. Detailing the findings, General Angus John Campbell said the report found evidence that 25 Australian special forces personnel killed prisoners, farmers or other civilians
By Colin Packham
SYDNEY (Reuters) - The head of Australia's Defence Force announced on Thursday allegations that its special forces soldiers carried out 39 unlawful killings in Afghanistan.
Australia in 2016 launched an inquiry into the conduct of its special forces personnel between 2005 and 2016 amid allegations by local media about the killing of unarmed men and children.
Detailing the findings, General Angus John Campbell said the report found evidence that 25 Australian special forces personnel killed prisoners, farmers or other civilians.
"[The Inspector General] found there to be credible information to substantiate 23 incidents of alleged unlawful killing of 39 people by 25 Australian Special Forces personnel, predominantly from the Special Air Service Regiment," Campbell told reporters in Canberra.
(Reporting by Colin Packham; editing by Christian Schmollinger)
This story has not been edited by Firstpost staff and is generated by auto-feed.
Find latest and upcoming tech gadgets online on Tech2 Gadgets. Get technology news, gadgets reviews & ratings. Popular gadgets including laptop, tablet and mobile specifications, features, prices, comparison.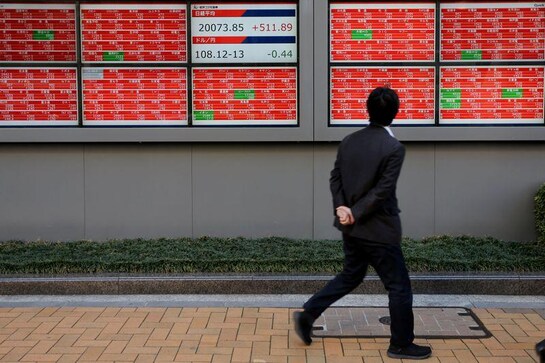 Business
By Stephen Culp NEW YORK (Reuters) - Tech pushed the Nasdaq to close sharply higher and oil prices extended their rally on Wednesday, as hopes of potential COVID-19 were tempered by spiking coronavirus infections and the looming threat of a new round of lockdowns. While the S&P 500 also advanced, the blue-chip Dow ended the session slightly in the red.
World
By Gabriella Borter (Reuters) - Tropical Storm Eta spun toward Florida's west coast on Wednesday, nearing its fourth landfall in a matter of days, while threatening squall winds and storm surges, and prompting the governor to declare a state of emergency in 13 counties. Eta, which had weakened slightly from its hurricane strength earlier on Wednesday to become a tropical storm, is the 28th named storm of the busiest Atlantic hurricane season on record, according to the Miami-based National Hurricane Center. It was projected to make its fourth landfall early on Thursday, this time north of Tampa Bay, after it already slammed Central America, Cuba and the upper Florida Keys.
World
TUNIS (Reuters) - Political talks on Libya's future, taking place in Tunisia, have reached a breakthrough, the United Nations acting Libya envoy said on Wednesday, with agreement on elections within 18 months. The participants agreed on a roadmap to elections that outlines steps to unite Libya's institutions, Stephanie Williams said at a news conference in Tunis. (Reporting by Angus McDowall; Editing by Chizu Nomiyama)