Attacks across Iraq kill at least 26 people
A new wave of attacks across Iraq including an attack on a TV station killed at least 26 people today
Baghdad: A new wave of attacks across Iraq including an attack on a TV station killed at least 26 people today, officials said, as the government pressed on with its offensive to hunt down al-Qaeda-linked militants in the country's volatile western desert.
Five attackers stormed the offices of the channel owned by the provincial government of Salaheddin in the city of Tikrit north of Baghdad, one blowing up a suicide car bomb at the gate and two more setting off explosive suicide belts inside, police said.
Two more were killed by security forces. Six channel staff died in addition to the attackers, and six other channel staff were wounded, police and health officials said.
Also today, militants fired mortar rounds into a military base near Baghdad's western suburb of Abu Ghraib, killing three officers and three soldiers, a police officer said. Seven soldiers were wounded in that attack.
Hours later, a bomb went off next to a passing military patrol in the same area, killing two, an officer and a solider, he added. Two other soldiers were wounded.
In Baghdad's southern district of Dora, gunmen broke into a pet shop and killed four men, another police officer said.
Three civilians were killed and nine were wounded when a bomb ripped through an outdoor market in the Iraqi capital's northwestern Tobchi district. And on a highway in eastern Baghdad, drive-by shooters opened fire at a bus, killing two commuters and wounding nine, he said.
Separately, gunmen attacked a bus in the town of Baqouba, a former al-Qaeda stronghold located about 60 kilometres northeast of Baghdad, killing three commuters and wounding six there, police said.
Four medical officials confirmed the casualty figures. All officials spoke on condition of anonymity because they were not authorised to talk to the media.
Speaking at a press conference in the southern city of Karbala, Prime Minister Nouri al-Maliki said today that the operation in Anbar "will continue until it is purged of terrorists, with the help of the Iraqi people."
Also today in western Iraq, police said gunmen seized three trucks with a load of about two dozen SUVs on the main highway to Jordan and kidnapped the drivers. The military operation in Anbar province followed the weekend killing of a senior military commander, a colonel and five soldiers in an ambush there during a raid on a militant hideout early Saturday.
AP
Sports
Syria's seventh win in as many matches ensured they would be among the 12 teams competing in the next phase of qualifying for four confirmed spots from Asia in next year's tournament in Qatar. A fifth team from the continent could make the cut via an intercontinental play-off.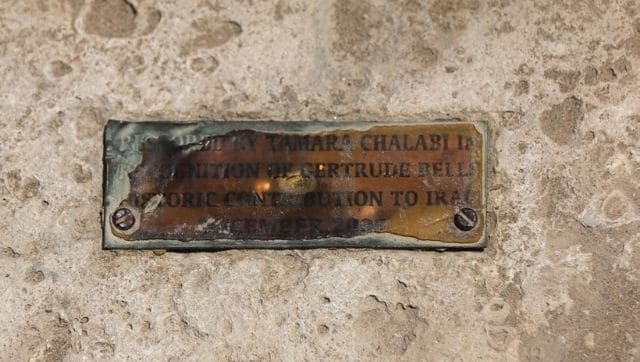 World
The role Bell played in the formation of the nation — especially remarkable back then as a woman in a very male-dominated world — is largely unknown by most Iraqis.