Attack on Brussels crime lab: Five arrested for suspected attempt to destroy evidence
Several attackers rammed a car through the gates of Belgium's national crime laboratory on Monday in Brussels and then started a fire.
Brussels: Several attackers rammed a car through the gates of Belgium's national crime laboratory on Monday in Brussels and then started a fire in what prosecutors said may have been an attempt to destroy evidence.
Five people were arrested nearby and are being questioned, but there is no confirmed link to terrorism so far. No one was injured in the fire or by a large explosion which shook houses nearby, the city's prosecutors said.
The incident comes as Belgium remains on high alert following suicide attacks on the city's airport and metro in March which were claimed by the Islamic State group.
"Several attackers forced their way into the institute using their car and were able to attack the building," said Ine Van Wymersch, a spokesman for the Brussels prosecutor's office.
"The possibility of a terrorist act is not confirmed. It goes without saying that several individuals may have wanted to destroy evidence related to their legal cases."
The incident happened in the early hours Monday at the national criminology institute in Neder-Over-Hembeek, a northern suburb of Brussels, and near the famed Atomium tourist attraction.
Part of the building was scorched and burned out, an AFP reporter saw, while a burned out car was lifted from the scene by a crane.
Van Wymersch said the crime lab, which gathers and analyses evidence, "was not chosen by chance. It is an important part of the justice department and deals with sensitive information in connection with several ongoing cases."
She said it was not yet clear how they started the fire.
Fire service spokesman Pierre Meys said there was an "extremely powerful" explosion, adding: "Windows of the lab were blown out dozens of metres away."
He said about 30 firefighters were at the scene at around 3 am fighting the blaze.
A young woman living in the neighborhood said she was awakened by the explosion. "It made the house shake," she told AFP, asking not to be named.
The institute is part of Belgium's federal justice system. Among its tasks is carrying out forensic analysis for criminal cases.
Belgium has been high alert after suicide bombers struck Brussels airport and a metro station near the European Union headquarters on 22 March, killing 32 people.
Those attacks were claimed by the Islamic State group, which controls large areas of territory in Iraq and Syria and has claimed numerous terror attacks in Europe in recent months.
The jihadist cell responsible for the Brussels attacks was also heavily involved in the November Paris attacks in which 130 people were killed and hundreds more wounded.
The bombmaker for the Paris attacks, Najim Laachraoui, blew himself up at Brussels airport.
Find latest and upcoming tech gadgets online on Tech2 Gadgets. Get technology news, gadgets reviews & ratings. Popular gadgets including laptop, tablet and mobile specifications, features, prices, comparison.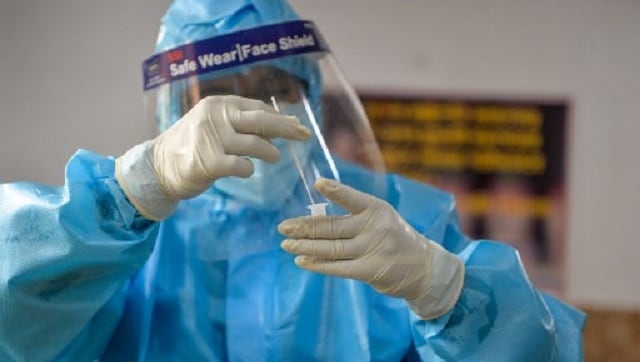 Health
A recent study, published in the journal PLOS on 17 September, 2020, showed that if COVID-19 continues to spread, there would be a decrease in the life expectancy of people, especially in regions which have been affected severely by the infection.
World
The tanker lost control and rammed into five cars, three tricycles and two motorcycles on the Lokoja-Abuja highway on Wednesday
science
The WHO Europe's 55 member states are holding an online meeting on Monday and Tuesday to discuss their response to the new coronavirus and agree on their overall five-year strategy.