Attack in volatile south kills eight policemen in Afghanistan's Gereshk district, says official
An Afghan official says overnight attacks by the Taliban on two police checkpoints in the volatile south killed at least eight policemen
Kandahar: An Afghan official says overnight attacks by the Taliban on two police checkpoints in the volatile south killed at least eight policemen.
Col. Almas Kahn, deputy police chief in Helmand province, said on Monday that the attack happened in the Gereshk district around midnight on Sunday.
Though Kahn blamed the Taliban, the group did not immediately claim responsibility for the attack. Afghan forces have been trying to reduce the number of checkpoints as they are vulnerable to insurgent attacks.
Separately, the Taliban claimed responsibility for firing a series of rockets at Kabul's new Parliament building early on Monday. No casualties were reported.
Rockets are occasionally fired at government and diplomatic areas in Kabul, but casualties are rare and the capital has been largely free of deadly attacks for some months.
AP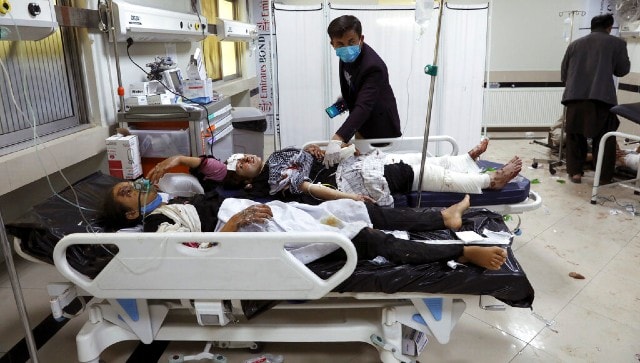 World
No one claimed responsibility for the attack at the school located in the Shiite majority neighborhood of Dasht-e-Barchi in Afghanistan's capital, although Islamic State has previously claimed attacks in the same area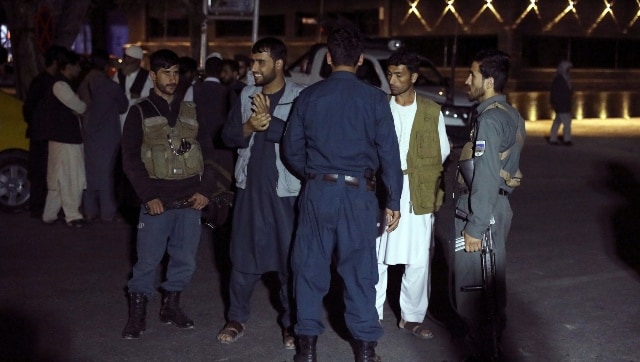 World
The attack came on the eve of the official date set for the start of the final withdrawal of US and NATO troops from Afghanistan
World
With US troops committed to leaving Afghanistan completely by 11 September, women are closely watching the stalemated peace negotiations between the Taliban and the Afghan government over the post-withdrawal future.