Ataturk airport attack is a blow to the limping tourism industry of Turkey, say analysts
Turkey's already limping tourism industry is suffering a fresh grievous blow after the latest in a series of attacks targeted at tourists claimed dozens of lives, analysts said Wednesday.
Istanbul: Turkey's already limping tourism industry is suffering a fresh grievous blow after the latest in a series of attacks targeted at tourists claimed dozens of lives, analysts said Wednesday.
"This is very bad news for tourism and more generally for air travel. It's an attack that directly targeted travellers." said Jean-Pierre Mas, head of French travel agencies association Entreprises du Voyage.
The suicide bombings at Istanbul's Ataturk airport – which also left hundreds wounded - come just days after Kurdish separatists issued a warning to travellers against visiting the country.
"Foreigners are not our target but Turkey is not a safe country for them," said the Kurdistan Freedom Falcons (TAK) group as they claimed responsibility for a 7 June car bombing that killed 11 people in Istanbul's Beyazit district.
Now bombers believed to be linked to the Islamic State jihadist group have struck at the home of flag carrier Turkish Airlines and "the hub of the tourism industry," said Soner Cagaptay, director of the Turkey research programme at the Washington Institute.
It's Istanbul's "second most emblematic location after Taksim square," the analyst went on.
Turkish Airlines – which in May posted a massive loss of $421 million for the first quarter of 2016 – is "the only Turkish company known abroad", Cagaptay pointed out.
The conservative government of President Recep Tayyip Erdogan had hoped to make the 49-percent state-owned carrier a global player.
On the back of 13.6 percent growth in passenger numbers in 2015, Turkish had targeted a 2.1 percent global market share in 2016, which would place it in the top 10 airlines worldwide.
Adverts for the airline have been prominent at June's Euro 2016 football tournament in France as it seeks to woo passengers back aboard its fleet, one of the most modern in the world, in the wake of multiple bombings that have driven away business.
Tourist hotspots
2016 has seen a slew of mass killings in Turkey, several blamed on either TAK or the Islamic State jihadist group.
Over the year to June almost 200 people have been killed and thousands wounded in bombings in Istanbul and Ankara.
A bombing against Istanbul's historic Sultanahmet square in January claimed the lives of 11 German tourists, while three Israelis and one Iranian died in a blast on the bustling Istiklal shopping street in March.
Both attacks were blamed on the Islamic State.
Meanwhile, February and March car bombings in Ankara claimed by TAK killed at least 63 people between them.
For a destination which has sold itself to prospective visitors from abroad using its storied monuments – especially sites like the Blue Mosque and Hagia Sophia church at Sultanahmet – the explosions have been economically devastating.
Figures released at the end of May by the Turkish tourism ministry showed that the month had seen the worst drop-off in visits in 22 years, down 35 percent on 2015's figure.
April's figure had already been 30 percent down on the previous year.
That's stark news for an industry which ordinarily brings in close to 30 billion euros ($33.2 billion) in foreign currency each year.
Visitor figures from countries that usually send crowds of sun-seeking tourists, such as Germany and Britain, have been particularly weak.
And almost 90 percent of the usual tally of Russian visitors have stayed away as Ankara and Moscow entered a war of words after Turkish forces downed a Russian warplane.
Russian President Vladimir Putin said on Wednesday he would lift travel restrictions put in place after the incident as relations thawed between Ankara and Moscow.
But that's unlikely to do much to plug the gap created by Turkey's 23 percent plunge in tourist numbers over the first five months of the year.
In the face of the bombings, the government offered a few millions of euros in subsidies to the stricken tourism sector in spring.
June sees Turks preparing to embark on their long bayram holiday, when they often choose to travel.
And the summer sun and inviting turquoise seas ought to be drawing westerners in huge numbers as the season gets underway.
But a recent stunt project to sink an Airbus A300 airliner off the coast near the popular Kusadasi resort in the desperate hopes of attracting scuba divers might be a telling metaphor for the level of confidence in the sector's immediate future.
Sports
The 35-year-old Cavendish hadn't won a race since 2018 before Monday but was celebrating a third victory in three days after the 184.4km run from Alanya to the coastal town of Kemer.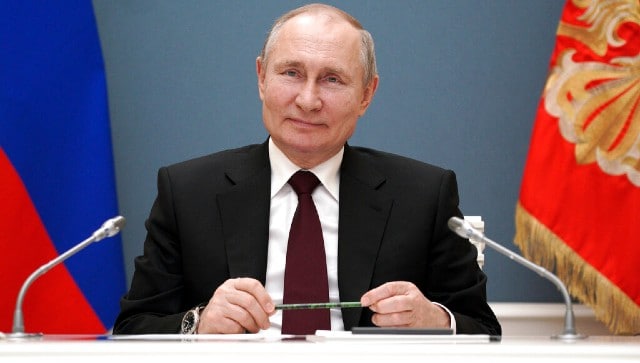 World
Many Russian officials emphasised the call was a US initiative and noted the lack of criticism of Russia's rights record or the jailing of Kremlin critic Alexei Navalny
World
Yulia Tsvetkova ran a children's theater and was a vocal advocate of feminism and LGBT rights.