At United Nations, US warns Venezuelan crisis could lead to another Syria
Rejecting the US action at United Nations, Venezuela accused the United States of meddling in its domestic affairs.
The United States has warned at the United Nations that Venezuela's crisis was worsening and could escalate into a major conflict, similar to Syria or South Sudan.
At least 43 people have died during weeks of clashes between government forces and opposition demonstrators angry at President Nicolas Maduro's handling of an economic and political crisis.
"This isn't getting better, it's getting worse, and what we are trying to say is the international community needs to say 'respect the human rights of your people' or this is going to go in the direction we've seen so many others go," US Ambassador Nikki Haley told reporters on Wednesday following Security Council talks.
The United States requested the closed-door consultations on Venezuela despite objections from some council members who insisted the crisis was not a threat to international security.
Haley said the US decision to raise Venezuela at the Security Council was aimed at conflict prevention and to ensure that the top UN body was paying attention to the crisis.
"We've been down this road – with Syria, with North Korea, with South Sudan, with Burundi, with Burma. We've been down this road," Haley said.
"Why not get in front of this? Why not try to stop a problem before it starts?"
Opposition demonstrators have held daily protests since 1 April, angry at what they see as moves to strengthen Maduro's hold on power.
Rejecting the US action at United Nations, Venezuela accused the United States of meddling in its domestic affairs.
"Venezuela will resolve its own internal problems. We will do it ourselves," Ambassador Rafael Ramirez told reporters after the meeting. "We will not accept interference."
Earlier, Haley said in a statement that Venezuela was "on the verge of a humanitarian crisis" and urged the international community to work together "to ensure Maduro ends this violence and oppression and restores democracy to the people."
Uruguay's Ambassador Elbio Rosselli, who holds the council presidency this month, said the Organization of American States (OAS) and other regional bodies were best-placed to help address the crisis.
The Caracas government, however, has decided to pull out of the OAS, which is due to hold a ministerial meeting on Venezuela on 31 May.
Speaking at a news conference in Strasbourg, UN Secretary General Antonio Guterres expressed "great concern" over the "extremely difficult situation" in Venezuela and said he was in contact with regional leaders.
Making his first public remarks on the crisis, Guterres said mediation was "indispensable" to resolve the crisis.
Find latest and upcoming tech gadgets online on Tech2 Gadgets. Get technology news, gadgets reviews & ratings. Popular gadgets including laptop, tablet and mobile specifications, features, prices, comparison.
World
Picking Klain, who had also played a central role in the economic recovery plan under Obama, underscores the importance the Biden administration will place on the COVID response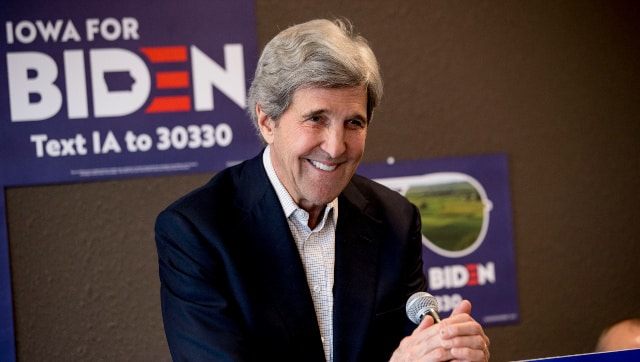 World
Kerry's appointment was one of Biden's first steps in making good on campaign pledges to confront climate damage from fossil fuel emissions more broadly and forcefully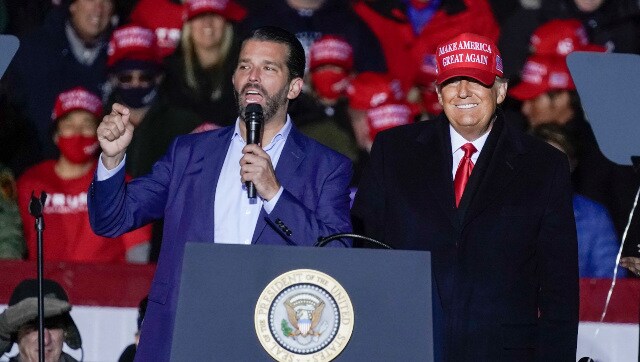 World
The eldest son of Donald Trump is the latest member of the president's family to become infected with the coronavirus that has killed more than 250,000 Americans