At least two killed, seven injured by bomb blast in Pakistan's restive Balochistan province
The blast occurred near the football club in Panjgur's Essai area on Saturday, police said. The seven injured have been admitted to a local hospital, Samaa News reported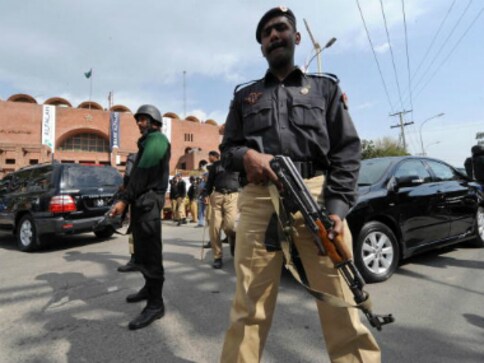 Karachi: At least two people were killed and seven injured in a bomb blast near a football club in Pakistan's restive Balochistan province, police said.
The blast occurred near the football club in Panjgur's Essai area on Saturday, killing two people, police said.
The seven injured have been admitted to a local hospital, Samaa News reported.
Politics
Some of those 'unsolicited tweets' had announced that the Pakistan consulate in Kandhar will be closed for two days in protest against alleged support to the Tehreek-e-Taliban Pakistan - also known as the Pakistan Taliban - by the Taliban government of Afghanistan
Politics
During a phone call with Pakistan foreign minister Bilwal Bhutto Zardari, Amir Khan Muttaqi also said that the Taliban government of Afghanistan is trying to find the perpetrators of the attack on the Pakistan Embassy and bring them to justice
World
This decision by the Tehreek-e-Taliban Pakistan (TTP) comes even as Pakistan is facing regular attacks in its tribal areas and along the Durand Line - its border with Afghanistan - from the Afghan Taliban and insurgents linked to the Pakistan Taliban