At least 60 killed in Aleppo violence in past three days, monitor says | Reuters
BEIRUT At least 60 people have been killed in three days of fighting in Syria's northern city of Aleppo, the Syrian Observatory for Human Rights said, as violence continues to escalate. Seven children and 10 women were among those killed in a series of air strikes by the government side and shelling attacks by insurgents since Friday, the monitoring group said. Fighting has intensified in Syria in recent weeks, all but destroying a partial ceasefire that took effect at the end of February
BEIRUT At least 60 people have been killed in three days of fighting in Syria's northern city of Aleppo, the Syrian Observatory for Human Rights said, as violence continues to escalate.
Seven children and 10 women were among those killed in a series of air strikes by the government side and shelling attacks by insurgents since Friday, the monitoring group said.
Fighting has intensified in Syria in recent weeks, all but destroying a partial ceasefire that took effect at the end of February. Last week, the main opposition walked out of formal talks in Geneva.
Beginning early on Friday, government warplanes bombed a number of rebel-held parts of Aleppo, control of which is split between the warring sides. The government air raids killed 45 people, the monitoring group said.
Insurgent bombardments, including the use of home-made rockets and gas canisters fired as shells, meanwhile killed 15 people on the government-held western side.
The city was calmer on Monday but shells were still being fired onto government-held areas, said the British-based Observatory, which tracks the war using sources on the ground.
Syria's foreign ministry said it sent a letter to the U.N. Security Council to protest what it called terrorist attacks on populated areas in Aleppo and Damascus on Saturday, the state news agency SANA reported.
It said the shellings violated the cessation of hostilities agreement brokered by the United States and Russia, which took effect in western parts of the country in February.
The United Nations is anxious to salvage the Geneva negotiations, which are the most serious attempt to end the five-year-old civil war.
The U.N. special envoy for Syria, Staffan de Mistura, has vowed to continue the fragile peace talks despite the walkout by the opposition and signs that both sides are gearing up to escalate the war, which has killed more than 250,000 people.
(Reporting by John Davison, editing by Larry King)
This story has not been edited by Firstpost staff and is generated by auto-feed.
World
Biden also said the United States would be prepared to use force 'if necessary' but that military power must be a 'tool of last resort'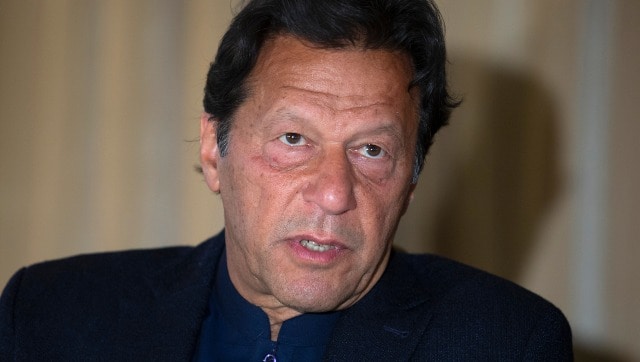 World
In an interview with CNN, Khan talked about women's right in Afghanistan and hopes for an 'inclusive' government. He said no one could predict the future of Afghanistan
World
Australian Prime Minister Scott Morrison said the capability being delivered by France's Attack Class submarine was not going to meet their strategic interests