Imran Khan wants good relations with India, but hopes he won't have to wait till Navjot Singh Sidhu becomes Prime Minister of India
At Kartarpur, pitching for the normalisation of Indo-Pak ties, Pakistan prime minister Imran Khan on Wednesday said his government, the army and all political parties in the country are on the same page to improve ties with India.
Kartarpur: Pitching for the normalisation of Indo-Pak ties, Pakistan prime minister Imran Khan on Wednesday said his government, the army and all political parties in the country are on the same page to improve ties with India and asserted that all issues, including Kashmir, can be resolved with "strength and will" of leadership of the two countries.
Khan, who will complete 100 days in office on Thursday, laid the foundation stone for the historic Kartarpur Corridor linking two revered gurdwaras on both sides of the border and used the ceremony to reach out to India favouring steps to improve strained ties between the two countries.
He said if France and Germany can have close and friendly ties with each other after the bitter history of fiercely fighting with each other, then why India and Pakistan cannot mend their relationship for a better future of their people.
Khan mentioned Kashmir as the one major issue between the two countries but did not talk about cross border terrorism — which India has been maintaining as a major stumbling block for resumption of talks between the two sides.
"We have one issue which is Kashmir. Humans have reached the Moon. Which issue can't be solved? Cannot we solve one issue? We only need determined leadership on both sides. There is no issue which cannot be resolved," he said.
In New Delhi, the External Affairs Ministry criticised Khan for referring to Kashmir in such a pious ceremony and reminded Pakistan that cross border terrorism is a major issue.
"It is deeply regrettable that the Prime Minister of Pakistan chose to politicise the pious occasion meant to realise the long pending demand of the Sikh community to develop a Kartarpur corridor by making unwarranted reference to Jammu and Kashmir which is an integral and inalienable part of India," it said.
It further said, "Pakistan is reminded that it must fulfill its international obligations and take effective and credible action to stop providing shelter and all kind of support to cross border terrorism from territories under its control."
In his address after the ground-breaking ceremony, Khan said, "I am telling you, the Prime Minister of Pakistan, the ruling party, other political parties and armed forces are on one page.. we want to move ahead. We want a civilised relationship with India."
He said, "Both countries are nuclear-armed. We have atomic weapons and there can't be a war. It is madness for such countries to think (of a war). It is a foolish individual who thinks one can win a nuclear war."
The event was attended by Union ministers Hardeep Singh Puri and Hasimrat Singh Badal and cricketer-turned politician Navjot Singh Sidhu.
Emphasising on improvement of Indo-Pak ties, Khan said there was need for showing "strength, will and determination" at the level of the leadership of both the countries to improve ties.
"I hope we do not have to wait till Sidhu becomes Wazir-e-Azam...I want good relationship with India. People want peace," he said in Urdu, while reiterating that "Pakistan will take two steps (towards peace) if India takes one step."
Praising Sidhu's effort for peace between the two countries, Khan said he had become very popular in Pakistan and if he ran in elections, he would win.
Khan said he understood the happiness of the Sikh community following the decision of both sides to develop the corridor linking Darbar Sahib in Pakistan — the final resting place of Sikh faith's founder Guru Nanak — with Dera Baba Nanak shrine in India's Gurdaspur.
"The happiness I see in you today, if I were to explain to my Muslim brother and sisters, is that imagine that you are standing four kilometres outside Medina (a city in Saudi Arabia where the Prophet is buried) and cannot go in, and you are then given the chance to go. That is the happiness I see here," he said.
The ground-breaking ceremony at the Gurudwara complex was attended by Pakistan Army chief General Qamar Javed Bajwa, government officials, federal ministers and invitees from India.
The corridor will facilitate visa-free movement of Indian Sikh pilgrims, who will have to just obtain a permit to visit Kartarpur. Union Minister Kaur poured holy water and soil at the foundation of the corridor, which she brought from the Golden Temple and Baba Nanak shrine.
"This is a historic occasion for Sikhs. The corridor is the result of 70 years of prayers by the Sikhs," an emotional Kaur said as she requested the Pakistan government to release a coin and a postage stamp on the occasion of 550th birth anniversary of Guru Nanak.
She said that if the Berlin Wall can fall, hatred and mistrust between India and Pakistan can also end. In his address, Sidhu said the corridor will help in overall improvement in ties between the two nations.
Kartarpur Sahib in Pakistan is located across the river Ravi, about four kilometres from the Dera Baba Nanak shrine. It was established in 1522 by Guru Nanak Dev who is believed to have spent 18 years.
Khan said there have been "mistakes on both sides" and asserted that the two sides should not live in the past. "Where Pakistan and India stand today, we have seen such a situation for 70 years now," Khan said. "We will stay stuck this way unless we break the shackles of the past and stop blaming each other," he said.
He assured the Sikh community that facilities at Kartarpur Sahib will be even better for 550th birth celebrations for Guru Nanak Dev next year. Around 400 Sikhs from India attended the event. India had proposed the corridor to Pakistan around 20 years ago.
India
Modi has been deemed to be one of the biggest supporters and proponents of Yoga.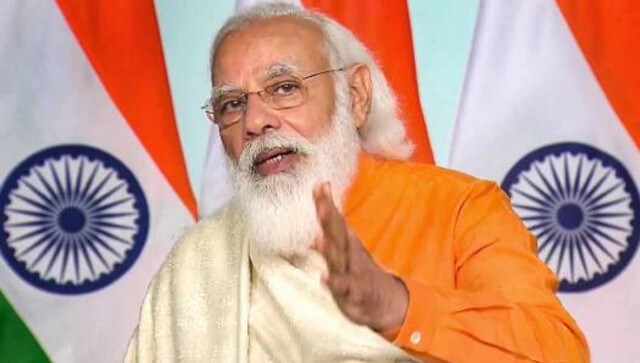 India
Huge celebrations have been planned for the occasion, with over 71,000 diyas to be lit at Varanasi's Bharat Mata temple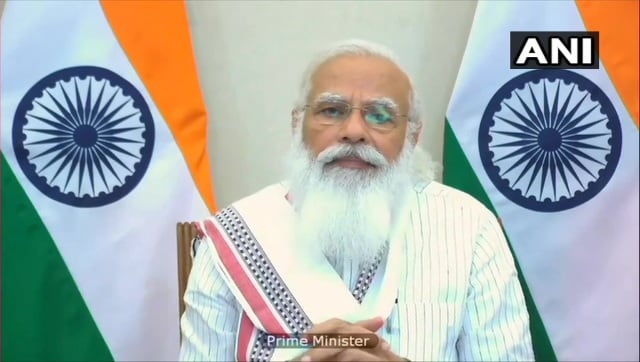 World
External Affairs Minister S Jaishankar will travel to Dushanbe for the SCO meetings that are expected to extensively deliberate on the Afghan crisis and its internal as well as external implications, people familiar with the matter said