Ashraf Ghani in New Delhi: Time for India to step up military aid to Afghanistan
When Afghanistan's president Ashraf Ghani meets Prime Minister Narendra Modi in New Delhi on Wednesday, the background to their talks will be quite different from the one during Ghani's visit last year
When Afghanistan's president Ashraf Ghani meets Prime Minister Narendra Modi in New Delhi on Wednesday, the background to their talks will be quite different from the one during Ghani's visit last year. Ghani is much wiser today about Pakistan's intentions. He has no illusions about Pakistan's intentions towards Afghanistan. In recent weeks and months he has made strong statements about Pakistan's support to the Taliban and its lack of honesty in dealing with the Afghan government.
On Saturday, Ghani was reported to have threatened to block Pakistan's land access to Afghanistan and beyond to Central Asia if India was not allowed land access through Pakistan. Islamabad's reaction to Ghani's threat was on expected lines.
The Dawn newspaper reported that Pakistani foreign office spokesman had dismissed the demand and reiterated that "the bilateral transit trade agreement APTTA (Afghanistan Pakistan Trade and Transit Agreement) does not involve transit to and from India (but) Pakistan continues to allow transit of Afghan fruit to India through Wagah as a special gesture."
Ghani, like his predecessor Hamid Karzai, has repeatedly asked Pakistan to include India in the APTTA. Although geographical location does not allow Afghanistan many options, Ghani's outburst reflects his growing frustration with Pakistan, which shelters Taliban leaders and has refused to help ease the security situation in Afghanistan. This is in sharp contrast to his perception of Pakistan and India after assuming power. Soon after the national unity government headed by him came to power in 2014, Ghani went out of his way to woo Pakistani military and ignored India.
On his second official visit to New Delhi starting Wednesday, Ghani will seriously seek India's help and support to rebuild Afghanistan. He, like most Afghans, believes that unlike Pakistan, India is a true friend and is seriously interested in a stable and peaceful Afghanistan. Indian assistance to Afghanistan is the highest among regional powers at around $2 billion. Several infrastructure projects have been completed by India.
The Chabahar project in Iran that would help Afghanistan bypass Pakistan has been launched but much needs to be done before it truly becomes a port for Afghans to reach global markets. The building of terminals, completion of road links and the ensuring of security of movement of traffic to and from Afghanistan will take time.
On this visit, Ghani will expect India to provide more military hardware and repeat his demand for small arms, ammunition and spares. India has so far hesitated from proving any arms except for gifting Russian Mi-25 helicopters after Moscow's nod. India cannot provide any military spares without Moscow's clearance. Due to western sanctions on Russia, those donor countries cannot help but buy Russian spare parts. Last month, on a visit to India the US Commander of Forces in Afghanistan, General John Nicholson, asked New Delhi to step up military aid due to this problem.
New Delhi has been wary of giving military aid to Afghanistan beyond the three choppers. The Taliban has already warned India against providing military aid to what it calls a "puppet regime" saying India-gifted choppers were used recently to bomb a bridge in Kunduz by the Afghan forces. However, it needs to seriously consider the request for arms made in India. The Modi government has moved away from the risk-averse strategy of the previous government when it comes to foreign policy.
Afghanistan calls for India to take some bold steps now. Conservative opinion among foreign policy experts is that India should stay away from any active involvement in Afghanistan.
It must be mentioned that some months ago when six former Indian ambassadors to Kabul came together under the banner of Aspen in New Delhi to discuss Afghanistan's security situation, they all cautioned against any involvement. In fact, they predicted the fall of the unity government in Kabul and suggested that India "wait and watch" for next two years. The Modi government, which was given the defence shopping list last week, will have to move forward on this. Pretensions of being a regional power require a display of courage and Modi is no stranger to the need for India to "come out" and take risks.
Ghani, like most Afghans, believes that unlike Pakistan, India is a true friend and is seriously interested in a stable and peaceful Afghanistan
A similar request for arms has also been given to China. But, China has kept its military links minimal with Afghanistan fearing a backlash in its restive Xinjiang province where it is trying to get Kabul's help to extradite Uighurs. Writing in The Diplomat in June 2016, Ahmed Bilal Khalil, however,explained that there has been a steady rise in security cooperation between China and Afghanistan. He said Afghanistan and China have signed four MoUs regarding security and defence cooperation and bilateral exchanges between defense and security officials have also increased. In 2015, the Afghan minister of defence, minister of the interior, foreign minister, national security advisor, and other top security officials have visited China, while from Chinese side, the minister of public security, vice-president, and chief of the CMC General Staff have visited Kabul.
The security situation in Afghanistan remains volatile. Since the spring offensive by the Taliban began this year there have been several attacks in Kabul leading to around 400 deaths. Three of 34 provincial capitals are under threat of Taliban takeover. Heavy fighting is on for Tarin Kot, the capital of the Uruzugan province and Helmand's capital Lashkar Gah. Kunduz remains under threat after two weeks of Taliban occupation earlier this year.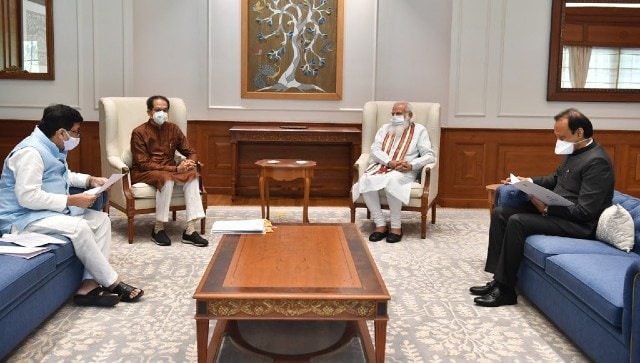 India
Maharashtra deputy chief minister and senior NCP leader Ajit Pawar and senior Congress leader Ashok Chavan also accompanied Thackeray during the meeting with the prime minister
India
Meanwhile, a slew of BJP leaders including JP Nadda, Rajnath Singh and Smriti Irani praised the prime minister's announcements and said the decisions showed the government's committment to the public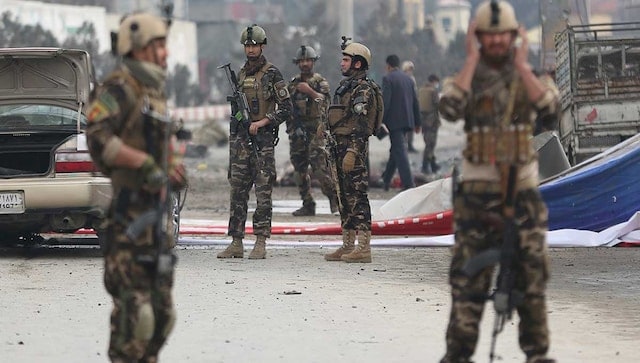 World
The military said its air force and troops struck the Taliban in the Nahr Saraj district as they were looting weapons from an abandoned army base