As SAARC summit nears, debate on whether India-Pakistan should talk rages on
Foreign Secretary S Jaishankar and his Pakistani counterpart Aizaz Ahmad Chaudhry will be in Nepal for the SAARC Mini Summit in March
Once again, the buzz around India-Pakistan peace talks has begun. SAARC meets have often been the venue for breaking the ice between the two South Asian neighbours. With the SAARC Mini Summit scheduled for 14- 17 March in Pokhara, Nepal, and the two-day Nuclear Security Summit starting in Washington DC on 31 March, the focus is once again on the blow-hot-blow-cold ties between the two nations.
Many are asking whether Prime Minister Narendra Modi should continue to focus his energies on peace building;  some believe he will lose political capital for continuing on a course which is bound to fail.
External Affairs Minister Sushma Swaraj will be in Pokhara for the SAARC foreign ministers' meeting on 17 March, while Foreign Secretary S Jaishankar has the senior officers' meeting slated for Tuesday. His Pakistani counterpart Aizaz Ahmad Chaudhry will also be in Nepal. Speculations are on that the two top diplomats will take the opportunity to talk about resuming the dialogue that had been aborted after the Pathankot terror attack.
NSA Janjua's intelligence input 
The groundwork has already been laid . Much is being said about how last Saturday, Pakistan's National Security Adviser Lieutenant General Naseer Janjua warned his Indian counterpart Ajit Doval about a possible terror attack by Pakistan-based terrorists during the Mahashivratri celebrations in Gujarat. Pakistani intelligence input spoke of 10 fidayeens sneaking into Gujarat and planning major attacks at crowded religious shrines. There have been other tell tale signs.
In a sharp departure from the past, Pakistan has acknowledged that the Pathankot attackers came from their side of the border. In fact the government has lodged an FIR against unnamed terrorists in Gujranwala in the Punjab province of Pakistan. After the Mumbai strikes in 2008, Pakistan was initially in denial mode, saying Ajmal Kasab was not its national. Unfortunetly, an intrepid Pakistani journalist went up to his village and interviewed his folks. Given that record, there is a definite change in Pakistan's attitude, which may lead to smoothing the way finally for resuming peace talks. There is speculation that Hafiz Saeed is under house arrest. Also there is talk of a team arriving from Pakistan to discuss the Pathankot attack with Indian investigators.
Modi and Sharif's possible meeting in Washington
Very few in the country's strategic community are impressed. They believe this is just a ploy to keep talks moving and for the eventual meeting in Washington between Prime Minister Narendra Modi and Pakistan's Nawaz Sharif at the end of the month. Both leaders are to attend President Barack Obama's nuclear summit. The naysayers advise the PM not to expend his political capital in an engagement which will yield nothing but pain; it will only help to strengthen Islamabad's image in the international community as a country that is undergoing a transformation.
Former foreign secretary Lalith Mansingh says that the news from Pakistan is both good and bad.  "The good news first. It is evident that there is constant communication between the NSAs of India and Pakistan. So on important matters the two governments are in touch.''
Earlier too, India and Pakistan had a joint anti-terror mechanism, headed by diplomats on both sides. Former secretary KC Singh, who led India's team, said at that time it was a meaningless exercise meant for confidence building. The ISI and the army were not there, but their shadows hung heavily over the proceedings. This time around, NSA Janjua is from the army and said to be close to General Raheel Sharif. So while people may have a grouse against this kind of generic intelligence input, a beginning has been made. Perhaps at some point, Pakistan will provide real time intelligence to thwart such attacks.
But Mansingh also admits, "Nothing much has happened on Pathankot. Nor has there been any move to speed up the trials of the 26/11 terrorists. Kashmir as the core issue is brought up from time to time. So the signals are rather contradictory.'' He wonders if Pakistan has come to the realisation that it needs to have a normal relations with India and expand business and trade ties. "Yet, we can never be sure. These may be just tactical moves to convince the world that it is doing its bit against terror groups. Nobody knows the motives and it is too early to pass judgement. While Prime Minister Narendra Modi should meet Nawaz Sharif as often as he can, India has to be circumspect.''
Pakistan on the cusp of change?
Yet Pakistan's people see signs of hope and say that the country is on the cusp of change. Most people are happy with army commander Raheel Sharif for going after the Tehrik-i-Pakistan (Pakistan Taliban). After the Taliban attack on the army school in Peshawar, the military has cracked down on domestic terror groups. Indians however, ask what about nabbing members of the Jaish-e-Mohammed and Lashkar-e-Taiba, the anti-India terror groups that Pakistan has long nurtured.
The Pakistan press has also reported a few other hopeful signs. One is the Punjab Assembly passing the Protection of Women against Violence Bill. The Sharifs have always been regarded as close to the mullahs, the chief spokesmen for political Islam. Yet risking the displeasure of the mullahs, Shahbaz Sharif the chief minister of Punjab and the PM's brother has gone ahead with this necessary piece of legislation. Mullahs have protested but their voices have been drowned by the general mood of the people.
Islamabad also rejected the mercy petition of Mumtaz Qadri, the self-confessed assassin of former Punjab governor Salman Taseer. He was awarded the death sentence. This would never have happened without the army backing the move. Though the mullahs have hailed him as a hero and his funeral saw massive crowds, the die has been cast. After years of allowing sectarian groups to do pretty much what they pleased, the Punjab police some months ago staged "police encounters'' to eliminate sectarian terror leaders in the state. None of this was would have been imaginable in the past.
These are encouraging signs. But it is too early to say that the powerful Pakistan military is changing its India policy. Prime Minister Modi must keep talking to Sharif, but it is best not to be carried away and hope for the impossible.
Find latest and upcoming tech gadgets online on Tech2 Gadgets. Get technology news, gadgets reviews & ratings. Popular gadgets including laptop, tablet and mobile specifications, features, prices, comparison.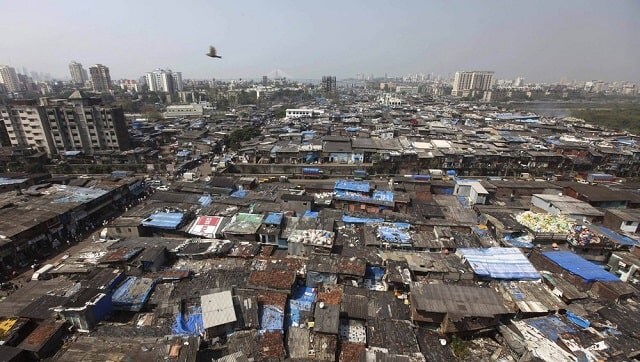 Lifestyle
In the post-COVID world, how much would design and structural modifications in places like Dharavi, contribute to bringing about substantial change in the living conditions of people living in overcrowded slums? Journalist and researcher Dipti Nagpaul explores.
World
The United States is drawing down its troops in Afghanistan under an agreement struck in February with the Taliban.
India
Nepal must be made aware of the costs involved in pulling away from the partnership and allowed to reset ties.