Donald Trump's new Afghanistan strategy: President tries to sway his base but there's no easy way out for US
While the new US strategy on Afghanistan announced by President Donald Trump on Monday offered nothing new or dramatic, it was an attempt to sway his base.
While the new US strategy on Afghanistan announced by President Donald Trump on Monday offered nothing new or dramatic, it gave him the opportunity to make some salient points to his base and to try to sway them.
To the surprise of absolutely no one, Trump slammed former president Barack Obama for announcing a timetable for the withdrawal of US forces in Afghanistan.
Trump said US policy in Afghanistan will shift from a time-bound approach to one where decisions will be taken after examining circumstances on the ground. In short, the enemy will not be given advance notice of US plans in Afghanistan (another dig at Obama).
Breaking with the past, Trump announced that his administration would not take part in nation building in distant lands but would stick to protecting US interests.
"I share the American people's frustration over a foreign policy that has spent too much time, energy, money — and, most importantly, lives — trying to rebuild countries in our own image instead of pursuing our security interests above all other considerations," Trump said.
Having broadly outlined his new approach to Afghanistan, Trump was rather light on the details. An increase of around 4,000 troops to add to the 8,500 troops already in Afghanistan seemed like the only change.
Trump has favoured pulling US troops from Afghanistan. He has long since admitted his frustration over the long war which has yielded very little fruit.
"My original instinct was to pull out, and historically I like following my instincts," Trump said. "But all my life, I've heard that decisions are much different when you sit behind the desk in the Oval Office."
Some in the administration, including defence secretary James Mattis, are delighted that cooler heads have prevailed.
Trump tried to hard-sell his new Afghan strategy: Continuing America's decade long engagement with Afghanistan.
That is an anathema to his base, which is completely against nation building.
Trump said that a hasty retreat from Afghanistan would lead to a vacuum which would soon be filled by Al-Qaeda, Islamic State and other extremist groups, who could once again target the US.
Trump, attempting to rally his base, said: "Our troops will fight to win. From now on, victory will have a clear definition: Attacking our enemies, obliterating the Islamic State, crushing Al-Qaeda, preventing the Taliban from taking over the country, and stopping mass terror attacks against Americans before they emerge."
Trump also said that America's diplomatic, military and economic might will combine to ensure the defeat of extremists in Afghanistan.
But it's not as if the US wasn't doing this before.
Trump's harsh words for Pakistan
Donald Trump also had some sharp words for Pakistan. He warned Pakistan to fall in line. Or else.
"We can no longer be silent about Pakistan's safe havens for terrorist organisations," Trump declared.
"Pakistan has much to gain from partnering with our effort in Afghanistan. It has much to lose by continuing to harbour criminals and terrorists."
America, has over the years, become increasingly estranged from Pakistan and its strong military.
The ISI and CIA once worked closely together to arm and fund the Afghan Mujahideen to expel the Russians from Afghanistan.
But America is seemingly growing weary of the Pakistan Army's double dealings.
"We have been paying Pakistan billions and billions of dollars at the same time they are housing the very terrorists that we are fighting," Trump added.
However, like every other US president, Trump seems to realise that in Afghanistan, only a political solution can yield results.
So while Pakistan may be in the dog house at the moment, the US will need its help in bringing the Taliban to the bargaining table. Which is Pakistan's trump card (no pun intended).
'New Delhi, a strategic partner'
As US-Pakistan relations have deteriorated, India's ties with America have improved drastically.
The equation changed when George W Bush offered India a civil nuclear deal.
Trump also mentioned India in his address. He said New Delhi was a strategic partner and must do its bit for Afghanistan's economic development.
India has done a lot of good work in Afghanistan and will have little trouble in expanding its footprint. How India plans to take this forward remains to be seen.
No good options
Trump took his time with his Afghanistan policy. A review of the US' options in Afghanistan was to have been completed ahead of his meeting with NATO leaders in May.
Candidate Trump was skeptical of US being involved in an open-ended war in Afghanistan and said it had no chance of victory.
The president received many different opinions from his advisors.
While Mattis was keen on keeping some troops in Afghanistan, former chief strategist Steve Bannon favoured a different approach: Using paid mercenaries to train Afghan troops and fight by their side.
Erik Prince, founder of the notorious Blackwater company (now Academi), pitched hard for this. Prince is the brother of Trump's education minister.
There was always a chance that Academi would get its way as long as Bannon remained in the White House.
But Bannon's exit put an end to any such notion.
It probably didn't help that this idea was vehemently opposed by Afghanistan president Ashraf Ghani.
It remains to be seen how all this unfolds.
But for the US in Afghanistan, there seem to be no good options.
World
Silsila Alikhil, the daughter of Afghanistan's ambassador to Pakistan Najibullah Alikhil was abducted, tortured and assaulted on Friday by unknown persons in Islamabad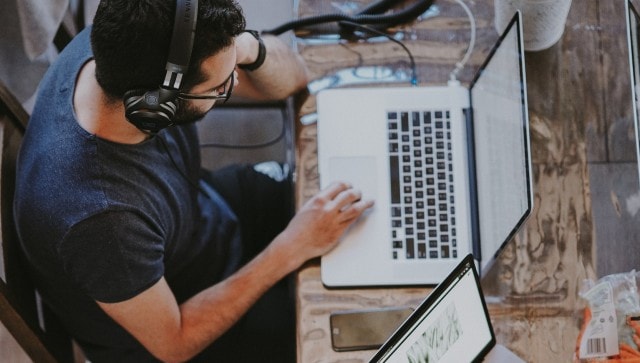 Business
E-commerce is providing opportunities to a new generation of digital entrepreneurs, who have been forced to start their own businesses following job losses.
World
Meanwhile, Russia on Wednesday said that the Taliban is a 'current reality' in Afghanistan and it must deal with the problem of terrorism and other related issues in order to become legitimate