Around 26% of top elected Republicans refuse to endorse Donald Trump, reveals survey
The support for Republican presidential candidate Donald Trump in the United States is declining rapidly.
The support for Republican presidential candidate Donald Trump in the United States is declining rapidly.
In an exclusive report in USA Today, it was revealed that around 26 percent of the top elected Republicans are now refusing to endorse Trump. Out of the 31 Republican governors, 54 Grand Old Party (GOP) senators and 246 Republican members of the Congress, the survey conducted by USA Today identified 87 Republicans who are not endorsing Trump's candidacy.
Facing severe attacks from his own party members, Trump stepped up his fierce attacks on his own party leaders on Tuesday, promising to teach Republicans who oppose him a lesson and fight for the presidency "the way I want to."
"I'm just tired of non-support" from leaders of the party he represents on the presidential ticket, Trump said on Tuesday evening on Fox News Channel's "The O'Reilly Factor." He saved special ire for House Speaker Paul Ryan, who told Republicans on Monday he'll no longer campaign for Trump with four weeks to go before Election Day.
"I don't want his support, I don't care about his support," Trump said.
With his campaign floundering and little time to steady it, the businessman reverted to the combative, divisive strategy that propelled him to victory in the GOP primary: Attack every critic — including fellow Republicans. Those close to Trump suggested it was "open season" on every detractor, regardless of party.
"It is so nice that the shackles have been taken off me and I can now fight for America the way I want to," Trump said in a tweet that brought new concern — near panic in some cases — to a party trying to stave off an all-out civil war before 8 November.
In another series of tweets, the Republican nominee called House Speaker Paul Ryan "weak and ineffective," Senator John McCain "very foul-mouthed" and "disloyal" Republicans "far more difficult than Crooked Hillary."
"They come at you from all sides," Trump declared. "They don't know how to win — I will teach them!"
Rage against fellow Republicans from the face of the 2016 GOP exposed a party slipping from mere feuding into verbal warfare with advance voting already underway in roughly half the states. Polls suggest Trump is headed toward a loss of historic proportions if he doesn't turn things around.
His scorched-earth approach, days after his sexual predatory language caught on tape triggered a mass Republican defection, threatened to alienate even more supporters.
"Fighting for the sake of fighting is not really very helpful," said former Trump adviser Barry Bennett.
Trump has acknowledged the possibility of defeat in recent days, but on Tuesday, he tried to shift the blame for his struggles on Republican defections and an election system that may be "rigged" against him.
With inputs from AP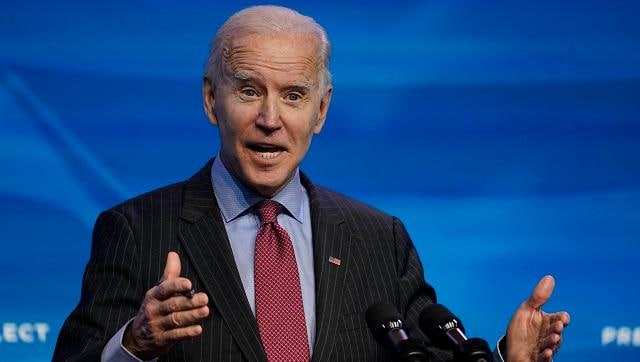 World
In a letter to Biden, Senators Mark Warner of the Democratic Party and John Cornyn of the Republican Party urged the president to grant a national interest waiver to India as provided under CAATSA as this is in America's national security interest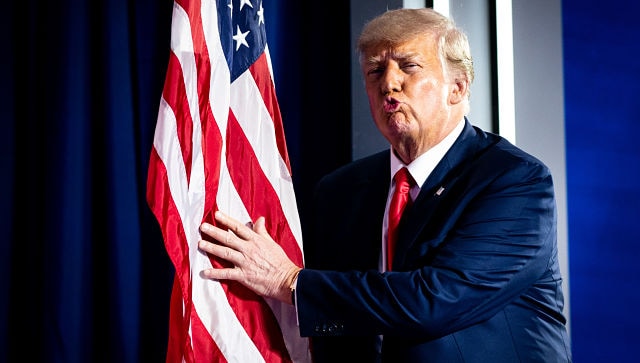 WorldT20
In interviews Thursday, the hackers, who are affiliated with Anonymous, a loose hacking collective, said the effort was part of their "online war against hate."
World
The agreement between Iran and the world powers related its controversial nuclear programme has been moribund since former US president Donald Trump walked out of the deal in May 2018