Are right-wing extremists gaining momentum in Europe?
The suspected attacker has been identified as Anders Behring Breivik, a blond and blue-eyed Norwegian who expressed right-wing and anti-Muslim views on the Internet.
Stockholm: The 32-year-old suspected of massacring at least 80 people at a summer camp and setting off a bomb in downtown Oslo that killed at least seven is a mystery to investigators - a right-winger with anti-Muslim views but no known links to hardcore extremists.
"He just came out of nowhere," a police official told The Associated Press.
Public broadcaster NRK and several other Norwegian media identified the suspected attacker as Anders Behring Breivik, a blond and blue-eyed Norwegian who expressed right-wing and anti-Muslim views on the Internet.
Norwegian news agency NTB said Breivik legally owned several firearms and belonged to a gun club. He ran an agricultural firm growing vegetables, an enterprise that could have helped him secure large amounts of fertilizer, a potential ingredient in bombs.
But he didn't belong to any known factions in Norway's small and splintered extreme right movement, and had no criminal record except for some minor offences, the police official told AP.
"He hasn't been on our radar, which he would have been if was active in the neo-Nazi groups in Norway," he said. "But he still could be inspired by their ideology."
He spoke on condition of anonymity because those details had not been officially released by police. He declined to name the suspect.
One analyst called the attacks possibly Europe's "Oklahoma City" moment, a reference to American right-wing militant Timothy McVeigh who detonated a truck bomb at a federal building in Oklahoma City in 1995, killing 168 people.
Police forces in many western European countries worry about rising far-right sentiment, fueled by a toxic mix of anti-Muslim and anti-immigrant bigotry and increasing economic hardship.
If true this would be pretty significant — such a far-right attack in Europe, and certainly Scandinavia, would be unprecedented," said Hagai Segal, a security specialist at New York University in London.
"It would be the European/Scandinavian equivalent of Oklahoma City - an attack by a individual (with extremist anti-government views, linked to certain groups) aimed at the government by attacking its buildings/institutions."
"The next key question is whether he was acting alone, or whether he is part of a group."
A report by European police agency Europol on security in 2010 said that there was no right-wing terrorism on the continent in that period.
Neo-Nazi groups carried out a series of murders and robberies in Scandinavia in the 1990s but have since kept a low profile.
"They have a lack of leadership. We have pretty much control of those groups," the police official said.
Breivik's registered address is at a four-story apartment building in western Oslo. A police car was parked outside the brick building early on Saturday, with officers protecting the entrance.
National police chief Sveinung Sponheim told public broadcaster NRK that the gunman's Internet postings "suggest that he has some political traits directed toward the right, and anti-Muslim views, but whether that was a motivation for the actual act remains to be seen."
A Facebook page under Breivik's name was taken down late on Friday. A Twitter account under his name had only one Tweet, on July 17, loosely citing English philosopher John Stuart Mill: "One person with a belief is equal to the force of 100,000 who have only interests."
The Norwegian daily Verdens Gang quoted a friend as saying he became a right-wing extremist in his late 20s. It said he expressed strong nationalistic views in online debates and had been a strong opponent of the idea that people of different cultural backgrounds can live alongside each other.
Police where interrogating the man, first at the scene of the shooting, and later at a police station in Oslo.
"It's strange that he didn't kill himself, like the guys that have carried out school shootings," the police official told AP. "It's a good thing that he didn't because then we might get some answers pointing out his motivation."
He said the attacks appeared to be the work of a lone madman, without links to any international terrorist networks. The attack "is probably more Norway's Oklahoma City than it is Norway's World Trade Center," he said referring to the 1995 attack on a federal building in Oklahoma City by domestic terrorists.
Investigators said the Norwegian carried out both attacks — the blast at the prime minister's office in Oslo and the shooting spree at the left-wing Labor Party's youth camp — but didn't rule out that others were involved. But the police official said it wouldn't be impossible for one man to carry out the attacks on his own.
"He's obviously cold as ice. But to get close to the government is easy. The streets are open in that area," he said.
An analysis by Michael Whine, the Government and International Affairs Director at the Community Security Trust, an agency of the UK Jewish community, said the willingness to employ extreme violence in defense of European 'values' is apparent in the ideology of several groups, among them the British Patriots of the White European Resistance (POWER), which emerged in 2006, and which claims supporters in Croatia, the Netherlands, Norway, Poland, Serbia, Switzerland, Slovenia, and Sweden.
n May 2010, a far-right supporter was assaulted and knifed in Sweden during a demonstration staged by a white supremacist movement. An activist was arrested on suspicion of aggravated assault and attempted murder.
The Swedish Security Service says on its website that the so-called White Power scene is made up individuals, groups and networks with right-wing extremist views prepared to use violence for political gain.
In a speech in September 2010, Jonathan Evans, the Director-General of Britain's MI5 Security Service, cited a notorious far-right militant in a passage describing the security outlook for the country.
"Determination can take you a long way and even determined amateurs can cause devastation. The case of the neo-Nazi David Copeland, who attacked the gay and ethnic minority communities with such appalling results in 1999, is a good example of the threat posed by the determined lone bomber."
Copeland struck three targets in London with nail bombs. Three people were killed and scores were wounded at a gay bar in Soho. It followed attacks against the Muslim community in Brick Lane, east London, and a market in Brixton, south London.
In an unclassified 2011 national security outlook published by the Norway Police Security Service (PST) in February 2011, the service said it saw a picture of "increased uncertainty."
Part of that was due to what it called an expected increased level of activity in 2011 by far-right militants.
"Norwegian far-right extremists are in contact with Swedish far-right extremists, as well as with other far-right extremist groups in Europe. Contact also takes place between Norwegian and Russian far-right extremists," it said.
"An increased level of activity among some anti-Islamic groups could lead to increased polarization and unease, especially during, and in connection with, commemorations and demonstrations."
In Britain, police chiefs and Muslim groups are worried about a rise in attacks by far-right groups, and in 2009 one senior officer, Commander Shaun Sawyer, from London's counter-terrorism unit, told a meeting of the Muslim Safety Forum that senior officers had increased surveillance of suspects to monitor their ability to stage attacks.
"I fear that they will have a spectacular ... They will carry out an attack that will lead to a loss of life or injury to a community somewhere," he said.
Watch the shooting site in Norway along with the eye-witness accounts:

also read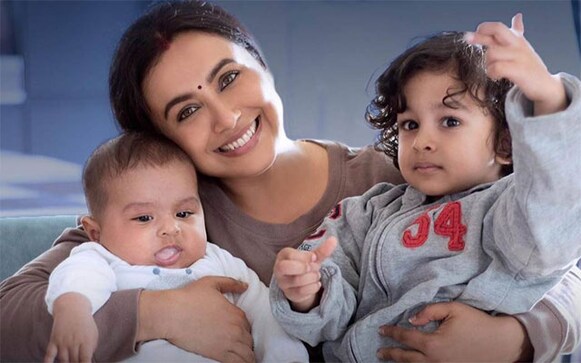 Entertainment
Mrs Chatterjee Vs Norway did brilliantly at the box-office, and now it is performing well even on Netflix. Firstpost explains the reason behind Rani Mukerji's film's grand success.
World
When the two farms are finished, which the government estimates will take seven to ten years, they are expected to produce up to 6.5 terawatt-hours
India
After meeting his Swedish counterpart, Jaishankar said that both countries are committed to taking bilateral cooperation to a higher level. Both nations had exchanged views on the Indo-Pacific, the European strategic situation and de-risking the global economy