AQ Khan's claim on nuclear attack rubbished by Indian strategic community
India has the capability to hit entire Pakistan but nuclear weapons are not weapons of war but only meant for deterrence.
New Delhi: The claim by Dr A Q Khan, father of Pakistan's nuclear programme, that it has the capability to hit New Delhi in five minutes from Kahuta near Islamabad, was on Monday deplored by India's strategic community which said that India has the capability to hit entire Pakistan but nuclear weapons were not weapons of war but only meant for deterrence.
"It is a very immature and outlandish statement to make. Nuclear missiles are not weapons of war but weapons of deterrence," said former Army chief Gen N C Vij, Director of think tank Vivekananda International Foundation.
He added that India too has the ability to hit entire Pakistan but does not talk about such things.
Khan, while addressing a gathering in Islamabad on Saturday to mark the anniversary of first nuclear tests carried out under his supervision in 1998, had said that Pakistan has the ability to target the Indian capital from Kahuta near Rawalpindi in five minutes.
Brig (retd) Gurmeet Kanwal, a Distinguished Fellow at the state-run Institute for Defence Studies and Analyses, said Khan is known for his "exaggerated claims".
"Nuclear weapons are meant for deterrence and Pakistan will only use it under severe provocation. Even if we assume that out of the blue the Pakistani Army chief orders for a nuclear strike tomorrow, given the peace time alertness, it will take them at least six hours before they are able to launch," he said.
Air Vice Marshal (retd) Manmohan Bahadur, a Distinguished Fellow at the Centre for Air Power Studies said, "it is just a publicity-seeking statement" and "one must not be taken in by the brinkmanship displayed by nuclear proliferator."
He said the "Pakistani leadership is rational not to think of nuclear missiles as weapons of war. Khan just wants to make his importance felt by making such statements."
Commodore (retd) C Uday Bhaskar, Director of Society for Policy Studies, said Khan's "penchant to make dramatic announcements" and stay in the limelight is well-known.
"The reference to a five-minute launch time for a missile launched from Pakistan to reach Delhi is old hat. And indulging in this kind of nuclear sabre-rattling by a disgraced Pakistani scientist should elicit minimum notice in India," he said.
Khan was disgraced in 2004 when he was forced to accept responsibility for proliferation. He has also tried dabbling in Pakistani politics but has been a failure till now on that front. However, he continues to be held in awe by a section of the Pakistani establishment and the anti-India groups.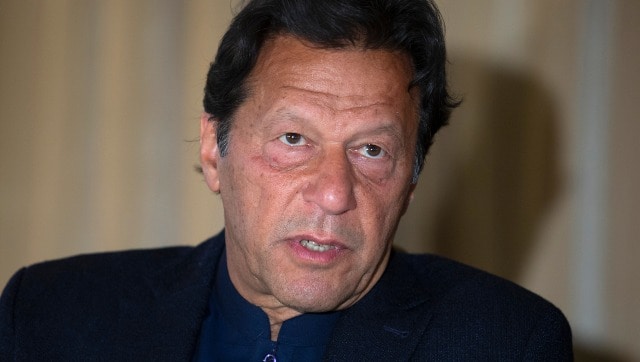 World
Last month, the Pakistani prime minister's comments on sexual violence drew severe backlash after he suggested that avoiding 'temptation in society' is the way to prevent sexual violence against women
First Cricket News
According to Kashmir Premier League, four players from England and one each from South Africa and Sri Lanka have refused to play in the KPL after being pressured by the BCCI.
First Cricket News
After steady rain delayed the start of play by almost three hours and reduced the match to nine overs-per-side, West Indies totalled 85 for five batting first.