Apple to launch an even bigger, and more expensive iPhone in 2024 called iPhone Ultra
Apple's iPhone 14 Pro Max is their most expensive and biggest smartphone yet. However, reports suggest that in 2024, Apple may launch an even bigger and much more expensive iPhone, that may come with bigger cameras, display, and only wireless charging.
Apple is considering producing a more costly iPhone "Ultra" model above the iPhone Pro and Pro Max variants. With the iPhone 16 lineup, the high-end smartphone might appear as early as 2024, a new report by Apple tracker Mark Gurman.
Gurman predicted in September that the Pro Max moniker would be replaced by an "Ultra" model with this year's iPhone 15, but his latest report implies that Apple intends to develop a more powerful and more costly tier of iPhones. This means the smartphone might cost much more than the iPhone 14 Pro Max, which as of now starts at $1,099 in the US or Rs 1,39,900.
During Apple's earnings call last week, CEO Tim Cook did not rule out the prospect of future iPhone price increases. Instead, he said that people could be willing to pay more for a superior product.
"The iPhone has become so embedded in people's life, I believe people are prepared to go to great lengths to have the finest they can afford in that area," Cook explained. 
While it's unknown what features an "Ultra" iPhone may have, Gurman speculates that it "will definitely bring more camera upgrades, a quicker CPU, and possibly an even bigger display." It might possibly have a design that eliminates the charging connector in favour of wireless charging. And as we have seen with the iPhone 14 series, it will get rid of the SIM tray as well, making it a completely portless smartphone.
As Gurman points out, Apple is already "offering consumers a reason to spend premium" by including the greatest features in its Pro and Pro Max versions. Apple made the Dynamic Island unique to the iPhone 14 Pro and Pro Max last year, and Gurman claims Apple plans to make the tiers even more different with the release of the iPhone 15 this year.
The iPhone 15 Pro and Pro Max are already speculated to include USB-C ports and haptic volume and power buttons rather than physical ones. Furthermore, the iPhone 15 Pro Max may be the only handset to receive a periscope lens with improved optical zoom, extending the distance between each model.
Read all the Latest News, Trending News, Cricket News, Bollywood News,
India News and Entertainment News here. Follow us on Facebook, Twitter and Instagram.
Explainers
The Chinese government is known for playing the long game, and data is power, so if it is collecting data, it could take years to learn how it benefits China. If the federal government decides that TikTok should be banned, is it even possible to ban it for all of its 150 million users?
India
As of March 10, foreign law firms can now set up shop in India to offer M&A and corporate advisory services as well as to handle arbitration disputes for foreign clients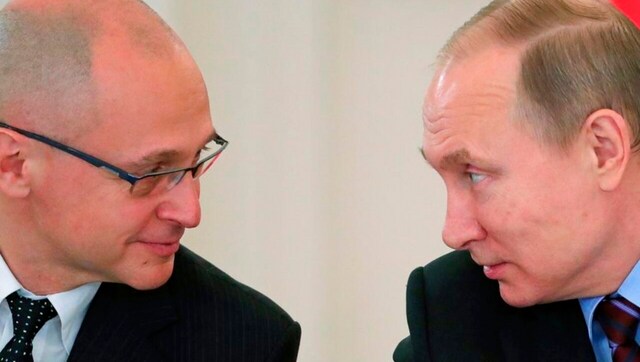 World
The Moscow Times reports that the rumored iPhone prohibition coincides with the Russian government's efforts to wean its citizens away from Western technology by establishing a "sovereign mobile ecosystem" based on the Avrora operating system