Apple applies to patent a bag; we examine what makes this bag so patently unique
Ah, Apple. Is there anything Cupertino's finest won't do to make a quick — or slow, they don't care — buck?
Ah, Apple. Is there anything Cupertino's finest won't do to make a quick — or slow, they don't care — buck?
Apparently dissatisfied with only launching the latest line of iPhones and a new operating system this month, Apple has gone and outdone itself by filing a patent application for a retail shopping paper bag made mostly out of recycled paper.
Here, at FP Special Forces headquarters, we are huge fans of intellectual property rights (IPR) and in a rather Voltaire-ish way, believe that while we may not agree with your product or what it does, we will defend to the death your right to patent it. And patent it, they shall (if the application is accepted).
This project, titled 'bag' is likely to change the way the electronics industry functions — permanently and irreversibly, according to what a scientist (he insisted on remaining unnamed with some theory of preferring to let his work speak for itself) told us over the course of a brief presentation made on a laptop still running Windows XP (he insisted we mention this).
While the 'recycled' part of the bag's makeup has received most attention, the scientist — who was apparently in possession of a set of top secret schematics — pulled up a crudely-constructed model of the crystal structure of the material that will be used to manufacture this bag.
The perfect crystal structure will apparently allow the bag to maintain its shape and the bite marks in the coincidentally apple-shaped particles will allow the material to breathe, he told us and frankly, who are we to argue?
The most ingenious aspect of this whole project is, said the scientist, what the bag is truly capable of.
"Expand bag," he said mysteriously.
"Errr... expand the bag?" asked our puzzled tech expert.
"No, expand bag. B-A-G," the scientist persisted.
<silence>
"Sigh," he sighed (curiously enough), and said, "Buy. Apple. Gadgets."
The sound of jaws hitting the floor could only be matched in terms of decibels by the collective and combined sound of Apple's cash registers ringing across the world.
This innocuous enough bag actually contains brand-responsive alternately-charged... (you'll have to fill in the gaps for yourselves here because at this point in the presentation, our eyes glazed over, our breathing slowed down and in our heads, the following was playing on loop)...
Once we'd had a chance to compose ourselves, our tech expert explained in clearer terms that the particle structure was such that it would hold together tightly if it sensed the presence of an Apple product and would pull apart if it detected the presence of a product by any other company. Further tests would need to be conducted, said the scientist, to note exactly how the particles would behave when the bag is filled with fruit and vegetables.
So how does this work? Well, lucky for you, our new messiah of all things relating to particle structure had this handy and equally crudely-constructed graphic on hand.
Alternate layers of particles — layers that are linked by strong forces, keeping the bag's shape when in the presence of an Apple device — apparently move in opposite directions when a competitor's product is placed in the bag. At first, this provides a great deal of elasticity, which is great. And as the material gets thinner and thinner, the bag rips, much to the detriment of your non-Apple gizmo. Remember Batman's electromagnetic memory cloth cape in Batman Begins? Well, this is nothing like that.
And just when we thought that was the big revelation and that the presentation would wind up, the scientist embarked on an extended analysis of the molecular structure of these particles. We thanked him for his time and asked for the slide, stating that we would decode it ourselves. We couldn't be bothered, so we'll leave that upto you.
At this point, you're probably thinking of hitting the comments section to vent your spleen about what a waste of your time this analysis was and it's ridiculous that the FP Special Forces have not been disbanded. No more ridiculous than a company trying to patent a bag, no?
Come to think of it, in this scenario, we probably identify less with the Voltaire take and more with that Oscar Wilde one that we may not agree with you, but we will defend to death your right to make an a$$ of yourselves.
Entertainment
"Ted Lasso is a response to the toxic and cynical culture out there, especially social media, the political discourse, how people speak to each other," says Bill Lawrence, co-creator of the Apple TV+ show.
News & Analysis
A new report claims Apple will "cancel" the Touch Bar from the upcoming lineup of MacBook Pro devices.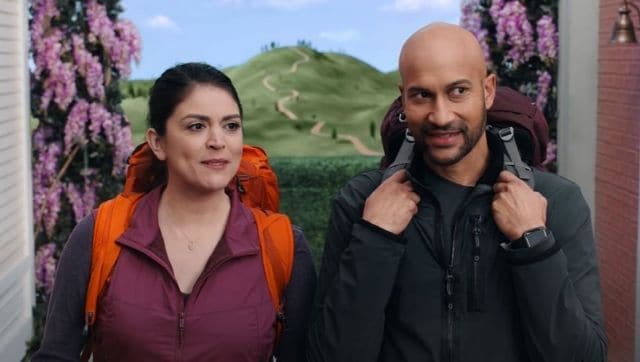 Entertainment
Though bumpy at times, Schmigadoon! is a feel-good comedy and a hat-tip to musicals, worth a slow-Sunday watch.