Aosta Valley crash: Five killed in north Italy after midair collision between helicopter and tourist aircraft; injured evacuated to hospital
Four people were killed and two injured when a helicopter collided with a light aircraft in the Alps in northern Italy, mountain rescue officials said
Italy's mountain rescue service, CNSAS confirmed the crash between a helicopter and a light aircraft

According to the latest tweet from the mountain rescue service, five people have been killed in the crash between a helicopter and light aircraft

The accident happened at an altitude of about 3,000 meters (9.843 feet) on Friday afternoon and the two aircraft carried a total of six people
Five people were killed and one injured when a helicopter collided with a tourist aircraft in the Alps in northern Italy, The Associated Press reported.
The Corpo Nazionale Soccorso Alpino e Speleologico (CNSAS), Italy's mountain rescue service, reported on Twitter that "a crash between a helicopter and a light aircraft" above Rutor glacier, in the Aosta Valley near France, and sent two helicopters to help.
According to the latest tweet from the mountain rescue service, the total number of victims in the helicopter-plane crash is five.
The mountain rescue service also tweeted that rescue operations are on and that the two injured were transported to a nearby hospital.
"Mountain Rescue technicians were on the spot along with medical personnel and emergency evacuation team with teams specialised in cutting sheet metal," the mountain rescue service tweeted.
According to AP, Alpine rescue corps spokesman Walter Milan said the accident occurred at an altitude of around 3,000 meters (9.843 feet) on Friday afternoon and the two aircraft carried six people.
World
Russia over the last several years has been pushing to gain influence in the Sahel region in West Africa, where so far the European Union had held sway with its military aid to help the regional governments battle insurgencies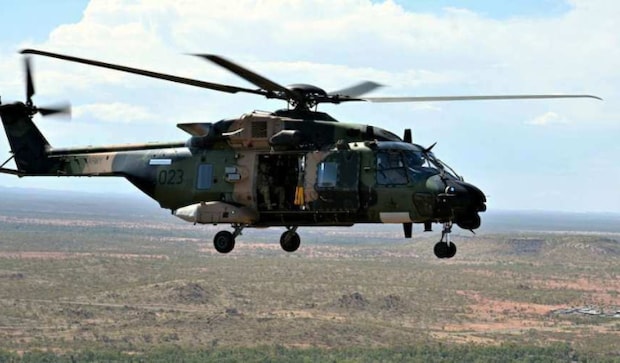 Politics
Australia on Wednesday announced it would scrap its fleet of European-made Taipan military helicopters, despite last-ditch lobbying by France to save the contract
World
Workers and labour unions across France went on a mass strike on Thursday, bringing services such as trains and flights to a grinding halt. The protesters are up in arms against President Emmanuel Macron's move to raise the retirement age to 64 from 62 as part of larger reforms to the pension system