Anti-nuclear candidate heads for win in Japan local election, blow to Tepco | Reuters
By Kentaro Hamada | NIIGATA, Japan NIIGATA, Japan An anti-nuclear candidate has won a Japanese regional election on Sunday, according to media projections, a blow to Tokyo Electric Power's attempts to restart the world's biggest atomic power station and a challenge to the government's energy policy.Ryuichi Yoneyama, 49, a doctor-lawyer who has never held office and is backed mostly by left-wing parties, won the race for governor of Niigata north of Tokyo, projections said, in a vote dominated by concerns over the future of the Kashiwazaki-Kariwa power station and nuclear safety more than five years after the Fukushima catastrophe of March 2011.Cheers erupted in Yoneyama's election office as the Asahi newspaper, Nippon Television and public broadcaster NHK said he was assured of victory over former mayor Tamio Mori, 67, who is backed by Prime Minister Shinzo Abe's pro-nuclear ruling party.Yoneyama told his supporters that under current circumstances he would not allow the plant to restart.The Asahi's exit polls showed Yoneyama was ahead by 51 percent to 47 percent for Mori, while public broadcaster NHK said its polling showed Yoneyama with a 'slight lead.' Kyodo News said it was a tight race. Yoneyama promised to continue the policy of the outgoing governor who had long thwarted the ambitions of Tepco, as the company supplying about a third of Japan's electricity is known, to restart the plant.Reviving the seven-reactor giant, with capacity of 8 gigawatts, is key to saving the utility, which was brought low by the Fukushima explosions and meltdowns, and then the repeated admissions of cover-ups and safety lapses after the world's worst nuclear disaster since Chernobyl in 1986.Tepco, put under government control in 2012, is vital to Abe's energy policy, which relies on rebooting more of the reactors that once met about 30 percent of the nation's needs. The election has become a litmus test for nuclear safety and put Abe's energy policy and Tepco's handling of Fukushima back under the spotlight.The government wants to restart units that pass safety checks, also promoting renewables and burning more coal and natural gas
By Kentaro Hamada
| NIIGATA, Japan
NIIGATA, Japan An anti-nuclear candidate has won a Japanese regional election on Sunday, according to media projections, a blow to Tokyo Electric Power's attempts to restart the world's biggest atomic power station and a challenge to the government's energy policy.Ryuichi Yoneyama, 49, a doctor-lawyer who has never held office and is backed mostly by left-wing parties, won the race for governor of Niigata north of Tokyo, projections said, in a vote dominated by concerns over the future of the Kashiwazaki-Kariwa power station and nuclear safety more than five years after the Fukushima catastrophe of March 2011.Cheers erupted in Yoneyama's election office as the Asahi newspaper, Nippon Television and public broadcaster NHK said he was assured of victory over former mayor Tamio Mori, 67, who is backed by Prime Minister Shinzo Abe's pro-nuclear ruling party.Yoneyama told his supporters that under current circumstances he would not allow the plant to restart.The Asahi's exit polls showed Yoneyama was ahead by 51 percent to 47 percent for Mori, while public broadcaster NHK said its polling showed Yoneyama with a "slight lead." Kyodo News said it was a tight race.
Yoneyama promised to continue the policy of the outgoing governor who had long thwarted the ambitions of Tepco, as the company supplying about a third of Japan's electricity is known, to restart the plant.Reviving the seven-reactor giant, with capacity of 8 gigawatts, is key to saving the utility, which was brought low by the Fukushima explosions and meltdowns, and then the repeated admissions of cover-ups and safety lapses after the world's worst nuclear disaster since Chernobyl in 1986.Tepco, put under government control in 2012, is vital to Abe's energy policy, which relies on rebooting more of the reactors that once met about 30 percent of the nation's needs.
The election has become a litmus test for nuclear safety and put Abe's energy policy and Tepco's handling of Fukushima back under the spotlight.The government wants to restart units that pass safety checks, also promoting renewables and burning more coal and natural gas.
Only two of Japan's 42 reactors are running more than five years after Fukushima, but the Niigata plant's troubles go back further.Several reactors at Kashiwazaki-Kariwa have been out of action since an earthquake in 2007 caused radiation leaks and fires in a disaster that prefigured the Fukushima calamity and Tepco's bungled response. (Reporting by Kentaro Hamada; Writing by Aaron Sheldrick; Editing by William Mallard and Ros Russell)
This story has not been edited by Firstpost staff and is generated by auto-feed.
World
The anger with Pakistan in the Biden administration and in sections of the US Congress is apparent. Yet, at no point in the past 20 years — and before that too — was the US unaware of Pakistani involvement in sponsoring terror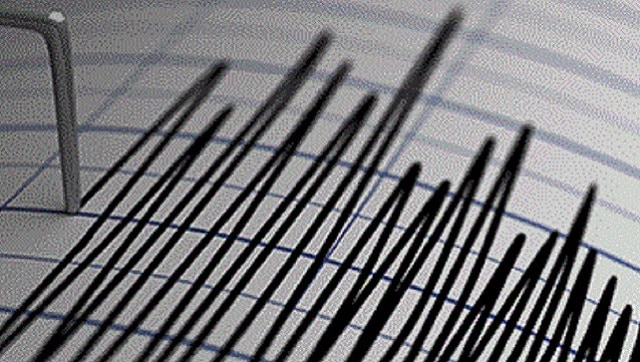 World
Pakistan straddles the boundary where the Indian and Eurasian tectonic plates meet, making the country susceptible to earthquakes
World
A powerful earthquake early Thursday shook a remote mountainous part of southwestern Pakistan dotted with coal mines and mud houses, killing at least 11 people and injuring more than 200