Anthony Scaramucci sacked by Donald Trump: What ex-White House communications chief's 11-day tenure involved
There are now jokes on the internet about how Anthony Scaramucci's name is longer than his tenure as White House communications director.
There are now jokes on the internet about how Anthony Scaramucci's name is longer than his tenure as White House communications director.
Merely eleven days after he was appointed, Scaramucci was axed from his post.
But even in those eleven days, he made sure that his tenure was eventful, to say the least. The 53-year-old brash Wall Street financier — before being named as White House communications director — had anticipated a role in the incoming administration of president-elect Donald Trump. To avoid any potential conflict of interest, he sold his stake in his global investment firm, SkyBridge Capital.
He was, however, blocked from a White House position by Trump's then chief of staff Reince Priebus and chief strategist Steve Bannon, both of whom were reportedly not fond of Scaramucci.
After Scaramucci was named as communications director, White House press secretary Sean Spicer abruptly resigned, after which Scaramucci named deputy press secretary Sarah Huckabee Sanders as Spicer's replacement.
But Scaramucci's most controversial moment came when The New Yorker published an interview by Ryan Lizza in which Scaramucci, in an expletive-laden rant, had called Priebus a "paranoid schizophrenic" and accused Bannon of serving in the White House just to "build (his) own brand."
In that interview, Scaramucci had threatened to fire the entire White House communications staff after Lizza refused to reveal the source of information he had earlier tweeted about.
"I'm not Steve Bannon, I'm not trying to suck my own c***," the report further quoted him as saying. He also said he wanted to "f****** kill all the leakers".
Even after the nasty interview, Scaramucci — instead of being apologetic — described his use of expletives as "colorful language (sic)".
I sometimes use colorful language. I will refrain in this arena but not give up the passionate fight for @realDonaldTrump's agenda. #MAGA

— Anthony Scaramucci (@Scaramucci) July 27, 2017
During its first six months in office, Trump's White House has been beset by scandal, investigations, infighting, leaks, sackings, resignations, stinging legislative defeats and historically low approval ratings.
The White House refused to say whether it was Trump or newly appointed White House chief of staff John Kelly, who precipitated Scaramucci's shock departure, but it seems clear that both were unhappy with his presence.
"The president firmly felt that Anthony's comments were inappropriate for a person in that position," said White House spokeswoman Sarah Huckabee Sanders.
With inputs from AFP
Arts & Culture
Adrian Zackheim, who heads the conservative Sentinel imprint, confirmed on 19 April that he has an agreement with Barrett. Zackheim declined to provide any additional details beyond saying that the book would not be out this year.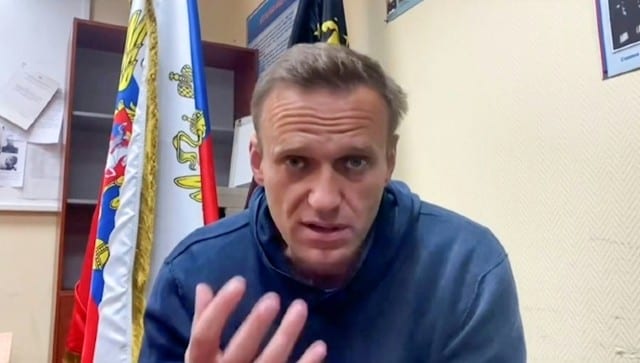 World
Navalny began a hunger strike on 31 March to demand proper medical treatment for back pain and numbness in his legs and hands. His press secretary on Saturday warned that he 'is dying'
Sports
The Tokyo Games are due to open in July, with only Japanese spectators in the stands, after already being postponed by a year due to the pandemic.