Angelina Jolie criticises Donald Trump's 'zero-tolerance' immigration policy, urges support for refugees
Actor Angelina Jolie, Special Envoy to the United Nations High Commissioner for Refugees wrote in an essay for The Economist about the urgency for a union of world community to fight against global refugee crisis.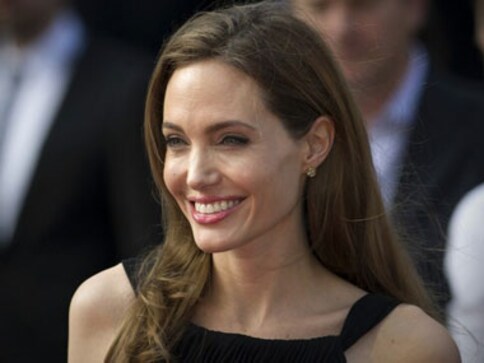 London: Actor-activist Angelina Jolie has urged the world community to unite to fight against the global refugee crisis that has rendered millions of people homeless and vulnerable.
The 43-year-old actor, who serves as Special Envoy to the United Nations High Commissioner for Refugees, in a special essay for The Economist, wrote that the humanitarian support for refugees is chronically underfunded.
"The number of refugees worldwide has climbed for six consecutive years. Some 68 million people are now displaced by violence and persecution-equal to a fifth of the population of America, nearly half that of Russia, and more than the entire population of the United Kingdom," Jolie wrote on the World Refugee Day on Wednesday.
The "Maleficent" star condemned nations fighting back against helping the millions of refugees around the world amid the criticism of US President Donald Trump's new "zero-tolerance policy" against illegal immigrants that has resulted in the separation of over 2,500 children from their parents at the US border to Mexico, since its implementation in April.
Trump rolled back the policy on Wednesday after major backlash from around the world.
Jolie said there was a need for people and nations to work together to prevent and resolve conflicts.
"It is not surprising that there is deep public concern, not because people are heartless, but because this is not a sustainable situation. But the answer is not countries adopting harsh unilateral measures that target refugees, and run counter to our values and our responsibilities. That will only inflame the problem,"said Jolie.
She further added,"Instead, we must find ways to lower the number of displaced people worldwide, by preventing and solving the conflicts that drive them from their homes. We must try to rally people and nations to act together based on common interests and universal aspirations for security, dignity and equality: understanding that this does not come at the expense of our safety and economic well-being at home, but is an essential requirement when facing problems of international dimensions."
The actor-director said refugees are at their most vulnerable and they deserve protection.
"We live in divisive times. But history also shows our ability to unite, overcome a global crisis, and renew our sense of purpose and community with other nations. That is the greatest strength of an open society. We should not leave the debate to those who would exploit public anxiety for political advantage. We are being tested today and our response will be the measure of our humanity."
"A refugee is a man, woman or child at their most vulnerable: forced from their home, living without the protection of their state, and in many cases without the bare means of survival. It is the human condition that tests our belief that all human beings have equal rights and deserve protection," she wrote.
World
US president Joe Biden laid the blame for the Buffalo incident and others not just on 'wackos' who commit hate crimes, but also those who 'fill their brains with false ideas'
World
A senior US official, who requested anonymity, said American forces already in the region would be repositioned
World
Tesla CEO Elon Musk's remarks come after he said Twitter would reverse its ban of former US president Donald Trump if his purchase of the social media company went through