An Air India flight was near MH17: Technology nails Indian Ministry's lie
The Indian Ministry of Civil Aviation in a release issued minutes ago claims there was no Air India flight near the ill-fated Malaysian plane MH17 at the time of the incident.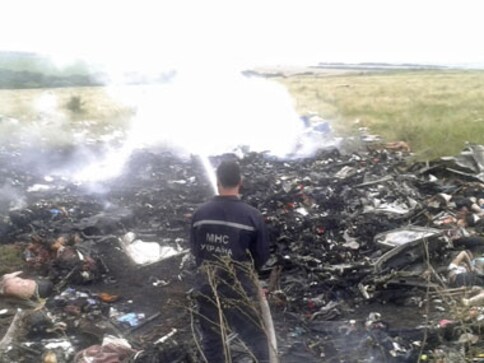 Australian honeymooners Simone La Posta and her husband Juan Jovel will be eternally grateful they chose to fly Malaysia Airlines MH17 from Amsterdam to Kuala Lumpur a day earlier than scheduled because they didn't want to be too jetlagged for work on Monday.
If they had taken MH17 on Thursday, they would have been dead now. And in what should send a chill down Indian spines, it turns out that an Air India Boeing 787 Dreamliner (registration VT-ANB) flying from Amritsar to Delhi and then to Birmingham in the UK was just around 25 kms away from the ill-fated Malaysian Boeing 777-200.
According to another aviation website Flightstats.com, the Air India 787 departed the gate at Delhi at 1:34 PM yesterday, a minute before scheduled time and landed in Birmingham 3 minutes before schedule at 5:57 PM GMT.
A Singapore Airlines Boeing 777-200 (the same type of aircraft as the downed Malaysian one) flying from Copenhagen in Denmark to Singapore was also in the vicinity of MH17 and would actually have been at almost the same altitude as MH17 because it was on the same route heading eastwards.
The Air India 787 which was flying westwards was a full 7,000 feet higher at 40,000 feet at the Ukraine-Russia border because aircraft flying in opposite directions maintain different levels to avoid the danger of the mid-air collisions. In aviation terms when an aircraft is travelling at a speed of around 900+ kms an hour, 25 kms is almost nothing and it does seem like it would have been sheer chance that the trigger happy shooter shot down MH17.
See the full flight track of AI 113 yesterday here.
However, the Indian Ministry of Civil Aviation in a release issued earlier today claims there was no Air India flight near the ill-fated Malaysian plane at the time of the incident.
Do we trust the Ministry of Civil Aviation or do we trust Flightradar24, a real-time flight tracking service that provides live information about thousands of aircraft around the world at any given point of time and from which you can also replay your flight's path from a day or two ago?
Indian bureaucrats will not like it, but the source to be trusted here is Flightradar24, because ADS-B transponder data does not lie and neither does multilateration (MLAT). Flightradar24 has a network of 3,000 plus ADS-B receivers around the world. The service is also helped by 4,000 plus aviation enthusiasts with ADS-B receivers who feed data to Flightradar24's network.
How the technology works:
According to Flightradar24, an aircraft gets its location from a GPS navigation source such as a satellite. The ADS-B transponder on board the aircraft then transmits the signal containing the location and other information, which is picked up by a receiver connected to Flightradar24 and which is instantly shown on the website and apps. Around 65 percent of civil aircraft have ADS-B transponders and 99 percent of Europe is covered with ADS-B receivers. Coverage from each receiver ranges from 250-400 kms in all directions.
In some regions with coverage from several FR24 receivers Flightradar24 also calculates positions of aircraft with the help of Multilateration (MLAT) and while MLAT coverage can only be achieved above about 10,000 feet, most parts of Europe are covered with MLAT above 10,000 feet, which would mean a secondary source of data was also available.
Incidentally, flightradar24 is also a great source for information on domestic flights in India considering the tardiness of Indian airlines when it comes to updating information. For instance, two days ago when I was in Hyderabad waiting for my Jet Airways flight S2 4556, I knew the incoming flight was delayed because data from Flightradar24 showed it in real-time (as did the Hyderabad airport website), but Jet Airways never updated departure time, possibly in order to con passengers into believing the flight was on schedule. And as it transpired, because the incoming flight came in late, our flight departed the gate nearly 30 minutes after the scheduled time of departure.
Or this morning when I saw a FedEx MD11 take off into the cloudy skies off Mumbai on my way to work. When I checked around 90 minutes later, it en route to Dubai, its destination, with the flight path taken clearly marked.
Incidentally, it's not just India, but Flightradar24 has also tweeted that several airlines that are now claiming they have been tracking Ukraine for months have been tracked over Ukraine as late as yesterday! All aviation enthusiasts need to do is go to the website and look for flights from airlines that have announced they have been avoiding Ukraine and track the flight path as I did with AI 113.
Several airlines that have been tracked over Ukaraine as late as yesterday, claim they have been avoiding Ukraine for months #fail — Flightradar24 (@flightradar24) July 18, 2014
Explainers
This is the first time China has installed a fixed jacket, a structure pinned to the seafloor to support offshore oil and gas production facilities, at a water depth of nearly 300 metres
Explainers
The temple is located in Dubai's Jebel Ali neighbourhood, also known as 'Worship Village', with several churches and the Guru Nanak Darbar Gurudwara nearby. It will be open from 6:30 am to 8 pm and can accommodate around 1,200 worshippers every day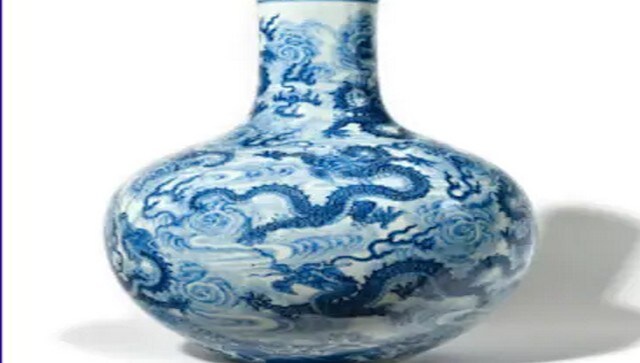 Explainers
The Tianqiuping vase was sent for auction by a woman living in a French overseas territory. The unnamed seller never even laid eyes on the item which she said was left to her by her mother, and which originally belonged to her Parisian collector grandmother