Amid Sikkim standoff, Ajit Doval meets President Xi Jinping along with other BRICS NSAs
National Security Advisor Ajit Doval along with other top security officials of the BRICS nations on Friday called on Chinese president Xi Jinping in Beijing.
Beijing: National Security Adviser Ajit Doval along with other top security officials of the BRICS nations on Friday called on Chinese president Xi Jinping in Beijing, who praised their efforts in enhancing mutual trust and cooperation despite the vast geographical distance among the member nations..
The meeting comes amid a standoff between China and India in the Doka La area in the Sikkim sector.
After day-long deliberations over improving cooperation in a number of areas, the BRICS (Brazil, Russia, India, China and South Africa) NSAs met Xi and interacted with him.
Xi, in his address to the BRICS NSAs, praised them for building a mutual trust and cooperation among the member nations.
"Every minister has done a great job for improving our mutual trust and security cooperation. I sincerely thank for all your efforts," said Xi, who is heading the BRICS group this year, about the deliberations by the NSAs on Friday on host of security related issues.
"I think the meeting was carried out well. In order to promote the strategic mutual trust of the BRICS countries, security cooperation, all of you have made a lot of effort," he said.
The BRICS cooperation has 10 years of history and the five-member group of emerging countries have carried on meaningful cooperation despite geographical distance and different political systems establishing a new type of international relations, the Chinese president said.
He also said that while the starting point of BRICS cooperation is in the economic and financial field in its first decade, in view of the complex international political and economic security situation, the member countries should expand cooperation with more people-to-people contacts, cultural exchanges and coordinate on security issues.
The BRICS NSAs meeting focussed on global governance, counter-terrorism, cyber security and energy security, international and regional hotspots, and national security and development.
China on Thursday acknowledged that Doval and his Chinese counterpart Yang Jiechi met on the sidelines of the BRICS NSAs meet during which they discussed "major problems" in bilateral ties. However, China made no mention of the Doka La standoff.
Since the standoff began on 16 June, China has been maintaining that there will not be a meaningful dialogue without the unconditional withdrawal of Indian troops.
In Friday's meetings, there were no hand shakes in front of the media between Chinese officials and the BRICS NSAs.
World
The G7 countries also raised the issue of human rights situation in China, particularly in Xinjiang and Tibet
World
Bilawal reiterated his strong condemnation of Karachi terrorist attack and reaffirmed the Government's commitment to thoroughly investigate the incident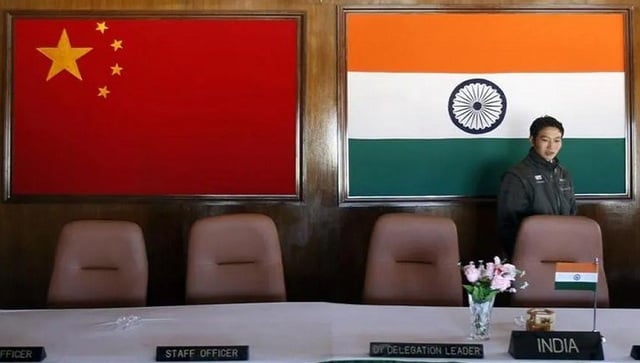 World
In its annual threat assessment, the US intelligence community said the expanded military posture by both India and China along the disputed border elevates the risk of armed confrontation between the two nuclear powers