Amid heckles, Mexico president vows more to stop reporter murders | Reuters
MEXICO CITY Mexican President Enrique Pena Nieto was heckled by journalists on Wednesday as he announced measures to strengthen investigations into attacks on reporters and offer them greater protection from being murdered by violent drug gangs. Mexico is one of the deadliest countries in the world to be a journalist, and with five reporters killed since March, Pena Nieto faces mounting pressure to do more to protect the press corps reporting on the decade-long drug war
MEXICO CITY Mexican President Enrique Pena Nieto was heckled by journalists on Wednesday as he announced measures to strengthen investigations into attacks on reporters and offer them greater protection from being murdered by violent drug gangs. Mexico is one of the deadliest countries in the world to be a journalist, and with five reporters killed since March, Pena Nieto faces mounting pressure to do more to protect the press corps reporting on the decade-long drug war. On Monday, respected drug war chronicler Javier Valdez was killed when assailants opened fire on his car in the Sinaloa state capital, Culiacan. That same day, in the neighbouring state of Jalisco, gunmen killed a magazine reporter and wounded his mother, who was an executive at the family-run publication.
In reaction to the spate of the attacks, which sparked protests from reporters across the country, Pena Nieto said more and better trained staff would be hired for a widely criticized office that investigates crimes against journalists."As a citizen, I share journalists' and the publics' desire for justice. As president of the republic, I can state that we will act with firmness and determination to detain and punish the perpetrators," Pena Nieto said at an event in Mexico City.
Various journalists heckled during the event, shouting "Justice!" as Pena Nieto announced a minute of silence in honour of murdered journalists and activists.
Pena Nieto added he would bolster a mechanism for providing protection for journalists and activists who face threats.The president also asked the governors of Mexico's 32 states to take a greater role alongside the federal government in protecting journalists. The majority of reporters are murdered in states like Veracruz and Tamaulipas, which have become overrun with cartel henchmen, often in cahoots with corrupt officials. According to the Committee to Protect Journalists, seven reporters have been killed in Mexico in 2017, and more than 100 since 2000. (Reporting by Anahi Rama; Editing by Alistair Bell)
This story has not been edited by Firstpost staff and is generated by auto-feed.
Find latest and upcoming tech gadgets online on Tech2 Gadgets. Get technology news, gadgets reviews & ratings. Popular gadgets including laptop, tablet and mobile specifications, features, prices, comparison.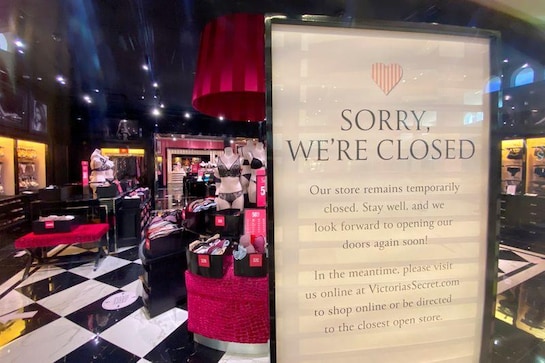 Business
By Howard Schneider WASHINGTON (Reuters) - The explosive surge in U.S. coronavirus cases this fall has left a question hanging: When will the economy take its own turn for the worse
Business
FRANKFURT/WASHINGTON (Reuters) - The heads of the Federal Reserve and the European Central Bank welcomed the encouraging results in trials of a vaccine candidate for the novel coronavirus but stressed that the economic outlook will remain uncertain. Fed chair Jay Powell and ECB President Christine Lagarde said the economy was still in for a tough time even if the development of a potential vaccine by U.S. drugmaker Pfizer and German partner BioNTech SE was reason for some optimism further ahead
Business
By Sumita Layek (Reuters) - India's fuel consumption in October registered its first year-on-year increase since February, as slowing coronavirus cases and increased mobility accelerated an economic recovery, data showed on Thursday.