American racism bares fangs as Nikki Haley may become Donald Trump's secretary of state
Haley made history as the first female and Indian-American governor of South Carolina.
New York: Unfiltered racism being directed at Republican South Carolina Governor Nikki Randhwa Haley, a second generation Indian-American, is grotesque. The long knives are out for Haley after she met president-elect Donald Trump in Trump Towers in New York on Thursday amid mounting speculations that she could be his pick for a cabinet position.
Ann Coulter, a vitriolic American conservative writer and author of "Adios, America: The Left's Plan to Turn Our Country into a Third World Hellhole," was furious that Haley was in the running for secretary of state, and immediately took to twitter to hurl racist insults at Haley.
"If Trump wants an Indian Sec of State, how about Tonto?" Coulter tweeted to her over one million followers.
If Trump wants an Indian Sec of State, how about Tonto?

— Ann Coulter (@AnnCoulter) November 17, 2016
Tonto is a fictional character, an ugly caricature of a grammar-challenged Native American, who was the loyal sidekick to the Texas Ranger who fought outlaws in the American Old West.
Aside from Coulter's Tonto barb, she earlier told Fox News that Haley was a "bimbo" and Trump should deport Haley while vetting immigrants.
"She is an Indian woman who was accidentally elected because she's pretty and isn't very bright," Coulter had said in January during a Fox News radio show where a shocked host John Gibson called out Coulter's racist and sexist comments.
There may be unvarnished racists like Coulter who have called Haley everything from "rag head" to "bimbo," but saner voices in America have spoken up for Haley. Republican representative Mark Sanford said Haley had been a "very capable governor" and would do a good job as secretary of state if nominated.
"I don't think the cabinet needs to look like a Benetton commercial, but I think that having folks of different ethnic backgrounds matters, particularly in that role, given we're 5 percent of the world's population and most of the world doesn't look like us," Sanford told MSNBC. "She's of Indian descent. I think that that would really matter."
Haley made history as the first female and Indian-American governor of South Carolina. During this election cycle, she was critical of Trump and endorsed his former presidential rival Florida Senator Marco Rubio. In October, she became a late endorser of Trump saying she would vote for him even though she was "not a fan."
"This is no longer a choice for me on personalities because I'm not a fan of either one," the 44-year old Indian-American governor said at a news conference while referring to Trump and Hillary Clinton.
"What it is about is policy," Haley said. "So when I look at all of those, I come back to say that the best person based on the policies, and dealing with things like Obamacare, still is Donald Trump."
A shooting star in the Republican Party, Haley who is in her second and final term as governor, was elected in 2010 as the youngest governor in the US. A daughter of Sikh parents who migrated from India and built a successful clothing company, Haley acknowledged her Indian roots while taking her oath of office. The Indian ambassador was a special guest at her swearing in ceremony in 2011 and Haley has worked with the Indian embassy in Washington to build trade ties with India.
In 2014, Haley won re-election with the largest number of votes for a South Carolina gubernatorial candidate in over two decades.
In her evocative memoir, Can't Is Not an Option, Haley has written about toughing it out and growing up Indian in a small conservative, monochromatic white town in South Carolina.
Business
This isn't the first time CAIT, which has been demanding a codified law for e-commerce since 2017, has taken aim at Amazon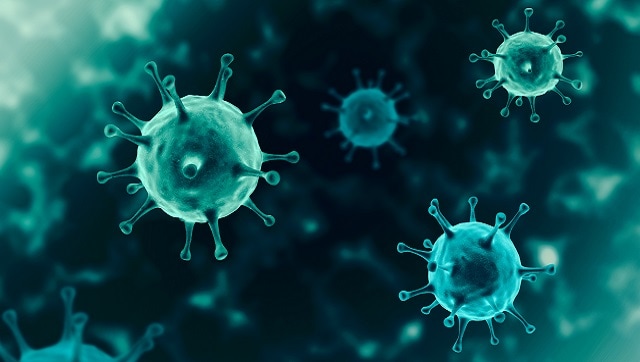 World
The scientists have warned that this variant carries an 'extremely high number' of mutations may drive further waves of disease by evading the body's defences
India
'It was Patel's loyalty towards Gandhi that made him work with Nehru. Otherwise, his problem with Nehru was almost the same as Jinnah's problems with Nehru,' say Adeel Hussain and Tripurdaman Singh, authors of a new book on Nehru