Ambedkar Jayanti celebrated for the first time outside India as UN organises special event
The Permanent Mission of India to the UN in Geneva on Thursday celebrated the 125th birth anniversary of Dr Bhimrao Ramji Ambedkar.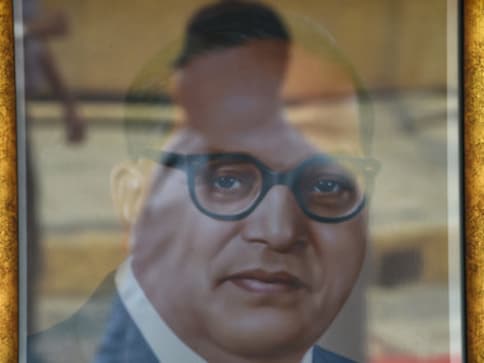 The Permanent Mission of India to the UN in Geneva on Thursday celebrated the 125th birth anniversary of Dr Bhimrao Ramji Ambedkar at a special event organised at the headquarters of World Intellectual Property Organisation (WIPO).
Over 100 people attended the event, including senior academics, students, international civil servants, representatives of the diplomatic community and members of the Indian diaspora.
India's Permanent Representative to the UN Office in Geneva, Ajit Kumar, in his opening remarks said, "Today, Ambedkar is revered nationally, and figures in the national pantheon as one of the makers of modern India, along with Gandhi, Nehru and Tagore."
"Fittingly, although it's a matter of coincidence, one can see the trace of Babasaheb's radiant vision in the Sustainable Development Goals that are set to be formally adopted by the UN General Assembly to eliminate poverty, hunger and socio-economic inequality by 2030," he added.
Jaya Krishnakumar, professor at the University of Geneva delivered the keynote address on the life and works of Ambedkar.
"He is famously known as one of the founding fathers of the Indian Constitution so WIPO is extremely proud to host this event of such an illustrious son of India and I, personally as an Indian feel extremely proud on this occasion to be part of this very significant event organized by the permanent mission of India," said Naresh Prasad, Assistant Director-General of WIPO.
It is for the first time that Ambedkar Jayanti has been celebrated outside India with series of events organised by Indian missions and posts outside of the country.
Ambedkar's contributions to India have been remarkable albeit under-appreciated particularly, his contributions to the economy.
"This was in his (Ambedkar's) paper in 1918 that he said that the only solution for India's smallholdings is to move people to non-agriculture and not land reform. This is the model that ultimately gets adopted in the first Five Year Plan — something that we did for about two Plans and then we somewhat changed. That was one great contribution," said Jayasankar Krishnamurty, eminent economist and former senior official of the International Labour Organization.
"Another great contribution was that he introduced the idea of tripartism. He took it from the ILO in 1942 when he was Labour member of the Viceroy's Executive Council. He also was the father of social insurance," Krishnamurty said.
Ambedkar wrote three PhDs one of which sunk in the ocean when the ship carrying his luggage was shot down by the Germans. Both the PhDs he earned were in Economics.
"This is something people don't know," Krishnamurty said.
World
Things might be even worse considering that HIV testing slowed or even stopped in many places when COVID-19 hit, potentially leaving even more virus spread uncounted
World
Video of the incident showed men, at least one in police uniform and another in army uniform, advancing towards the immobilised UN convoy behind a closed barrier in Kasindi. The town is in eastern DR Congo's Beni territory on the border with Uganda
Explainers
To understand leaders' motives – and therefore effectively negotiate the elimination of nuclear weapons – we must acknowledge that policymakers express underlying moral concerns as strategic concerns